I wanted to know how long (from axle to axle) an 8inch rear from a 65-68 V8 Mustang is and how long (again, axle to axle) an 8.8 rear from a 87-93
How popular is this swap for the early Mustangs?
The 8.8 is nice because it is already strong, comes with a trac-lock, and has tons of aftermarket parts available.
I know the brackets have to be grinded down and these need to be welded in: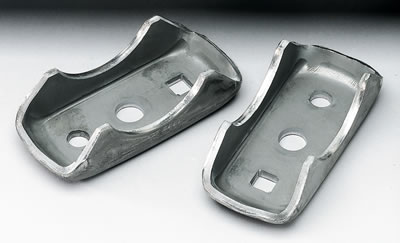 What is the correct angle to weld these in? Can the Shelby rear arms still be used?
Oh, and are the 67-68 8" wider than 65-66? If so, by how much?