CAR IS SOLD
I do not have the time to finish this project. This is a Factory Supercharged Saleen with 21,000 original miles. I was going to build a Street car out of it, I just don't have the time. I have many parts to go with the car. The motor is out and comes with everything to put it together except for gaskets, oil pump, timing chain, head bolts. and maybe a few misc bolts. Car is black with Charcoal interior. I bought it from a young kid who blew it up. He also replaced the factory nose with a Cobra piece. "what a idoit"... I would like to have a lightning truck but would entertain other trades.. I have the original window sticker for the car. Please no lowball offers, I do not have to sell it. With Saleen blower this combo should make around 475 rwhp. If you Kenne Bell the car you will be looking at around 600rwhp with a fuel system upgrade and a quality tune.
16,000FOR THIS TRUE LOW MILEAGE SALEEN
Car comes with these performance parts
MMR Shortblock rated to 900 hp
NEW
Patroit Stage III heads
NEW
Comp Cams 102600 cams
Lifters
NEW
roller rockers
NEW
Hooker full length headers
x-pipe
Borla Cat Back
Cold air kit
Lightning Meter
Mafia Mass air tuner
42lb injectors
65mm Throttlebody
NADA LINK
http://www.nadaguides.com/default.a...f=5014&y=2002&m=1348&d=5408&c=7&vi=86140&da=1
car is factory supercharged
It has the factory Saleen Supercharger setup that came on the car.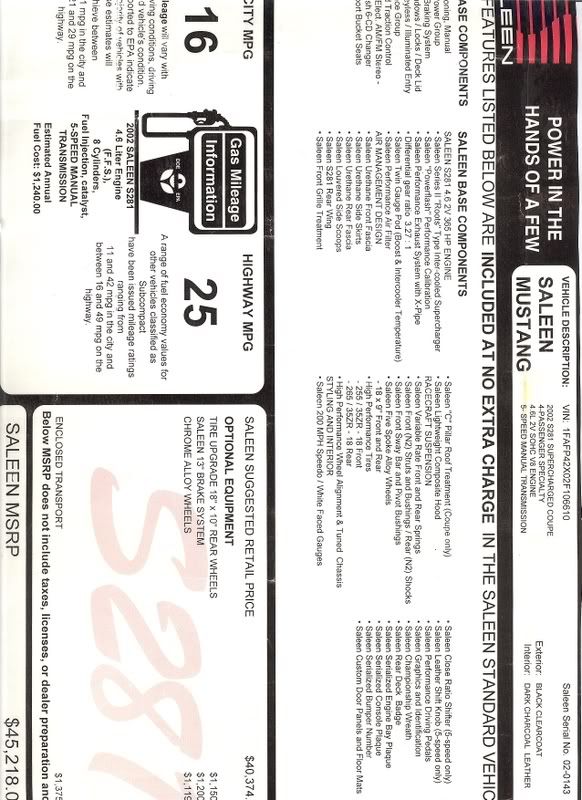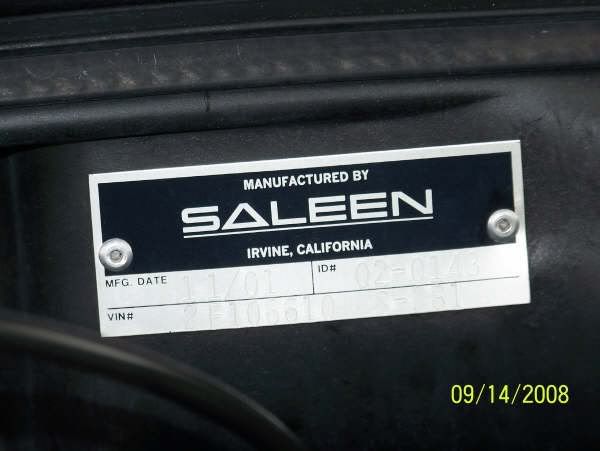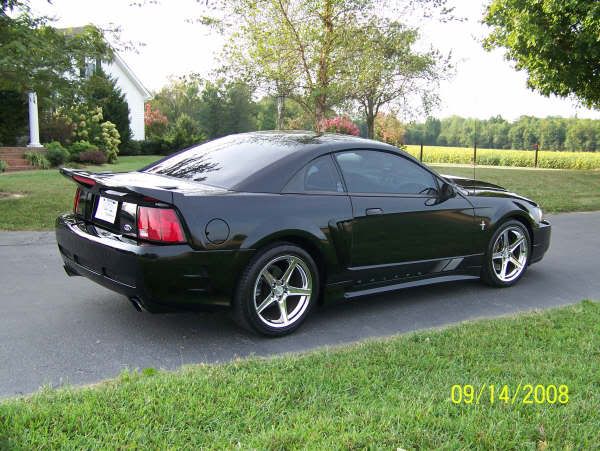 Before we pulled the motor