Discussion Starter
•
#1
•
Well time to build My Bitches
The Blue Floosie
and
Red Head Step Child
Since this is a Ford Mustang orientated site, I'll keep the build info strictly related to
Red Head Step Child
(plus I've got enough to go talk about with it alone
)
So I bought this
"pile"
in September of last year as a Birthday present to myself (I must not like me too much, LOL) off a guy on the forums here. Him and his whole crew were a bunch of automotive morons but they tried hard to come off as knowledgeable (it was funny to stand and talk with them as I continued to bring the asking price down, LOL).
Some actual pics from the ad( I still laugh when I see the exquisite wiring work they displayed)
(
note the "turbo" badge installed :
How ricey is that, LOL! I had someone comment on that yesterday ... Not a positive one either! I should leave them just for giggles :banana:
)
(
Yeah, they put up pics of that exquisite looking wiring in their For Sale ad
)
There was even more of the wiring wizadry found once I tore the car apart further (more on that later).
Okay, my Christmas (in January ) with gifts for me bought by me, over the past few months (had to amoratize the cost
over time).
Since the car has well over 160K miles, on what looks like all original suspension parts (I.E ball joints destroyed, every single bushing cracked/split, no subframe support added etc). I ordered motor and suspension parts, after months of research (literally).
For the Mustang, I purchased Tokico Dampers (all around), 03 Cobra Front Control Arms, Vogtland Springs, Bump Steer kit, M&M full length sub frame connectors and an AJE K member with spring perches. I already had a set of MMR upper and lower control arms for the rear and Steeda CC Plates.
Motor wise for the Red Head, it came a with a plethora of parts (Cartech turbo kit, everything MSD had in their catalog it seems, LOL, Cobra upper/lower and few other items along those lines.) I plan to install my DSS 306, AFR 165 heads, GT40 Upper and lower and my BG Turbo kit from my other 95.
I travel for work, so I didn't start on the build until a few weeks ago. Up to that point, I actually drove the car (whenever I was home) just as it were. Not the most powerful but it was nice to be in a Mustang again. I never noticed how cramped they were. The GTO is
far
more roomier ...
FAR MORE
.
Anyhow, a few weeks back I pull it all apart and start the build. I knew the engine bay needed some TLC but I didn't want to get into filling the engine bay holes and all that (been there .. Done that... fork doing all that labor
ever
again).
So I started running all the wiring into the inner fenders,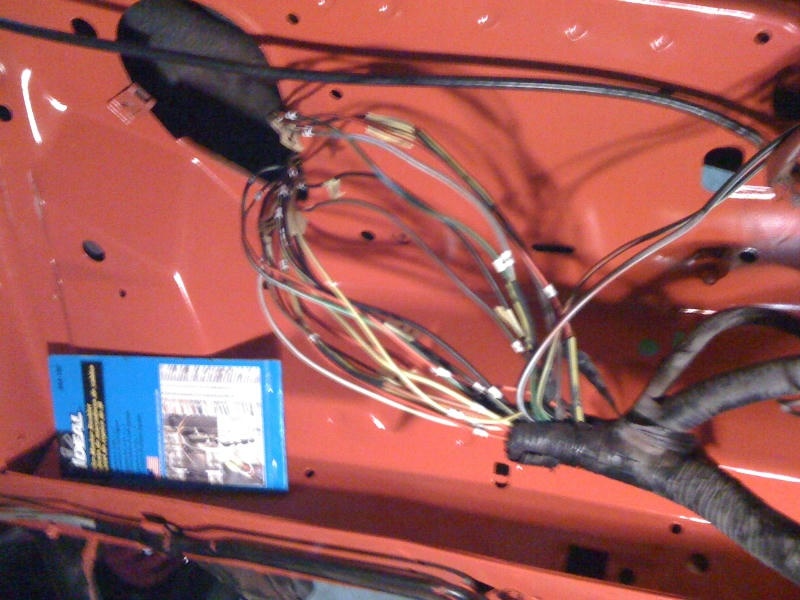 Sanded the bay down and a fresh coat of paint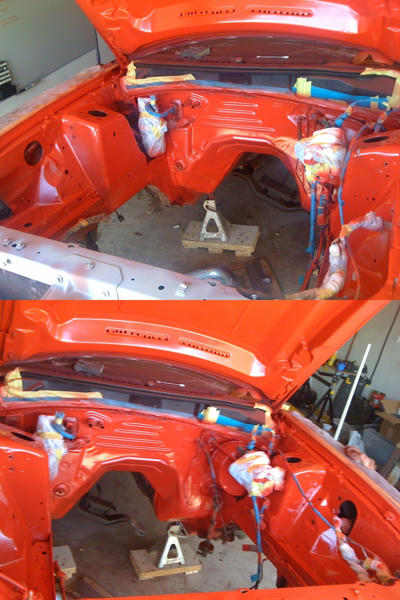 Installed new suspension components
Installed the subframes and welded every seem I could get to under the car (also burnt up the carpet ... :curses: ... war casualty)
Engine is a DSS with stock cam and AFR 165's, GT40 U/L ..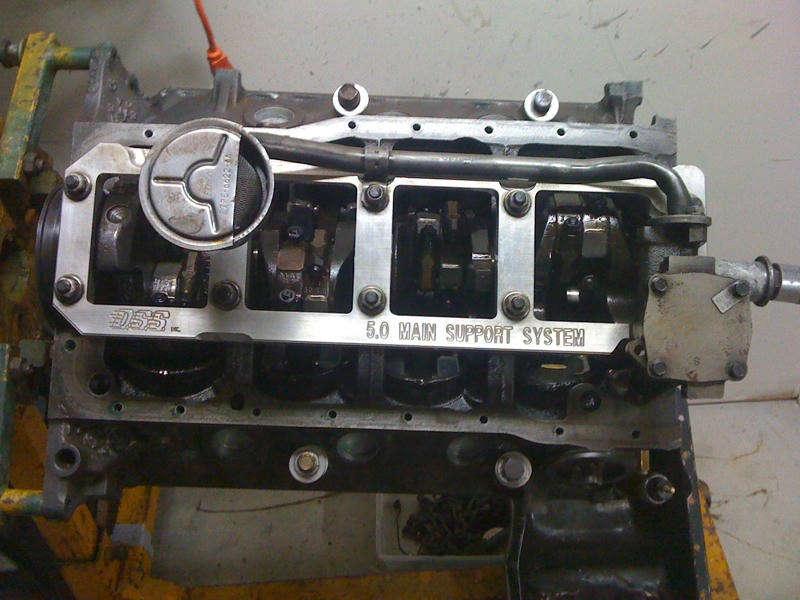 I can't break it because it has a Girdle my Nucca!!!! (read with sarcasm)
Block prime-N-painted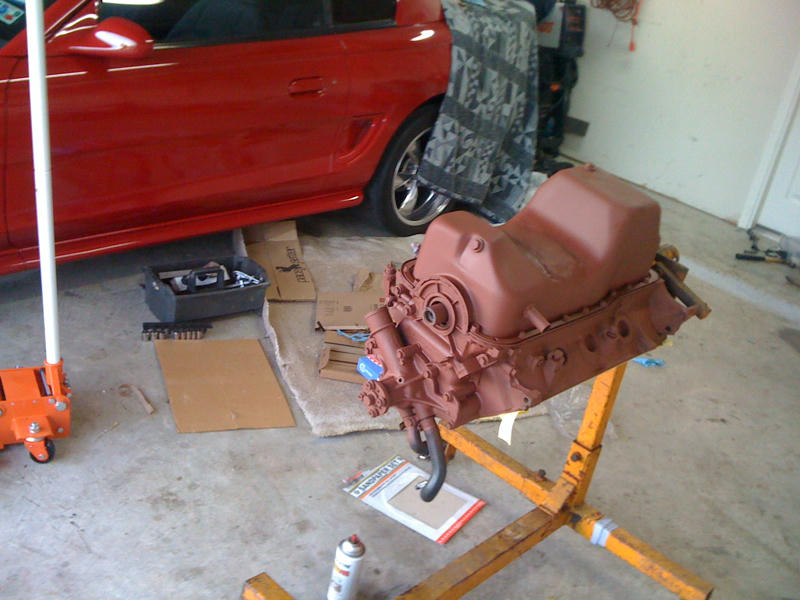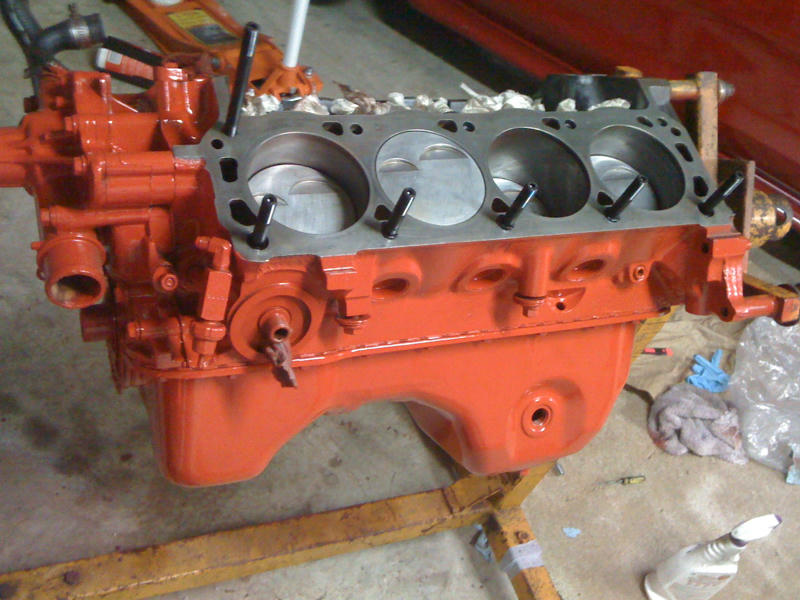 Studded up with some head(s)