Discussion Starter
•
#1
•
Not to start another world-famous Corral.net intake pissing match, but here goes.
I have a Weber IDF manifold that I want to mate up to some TFS 11R 205 heads. The heads have the 1262R port, 2.25" x 1.40". This intake's port is...a bit smaller than that.
The carb side of the intake has ports 1.877" in diameter that taper down right away.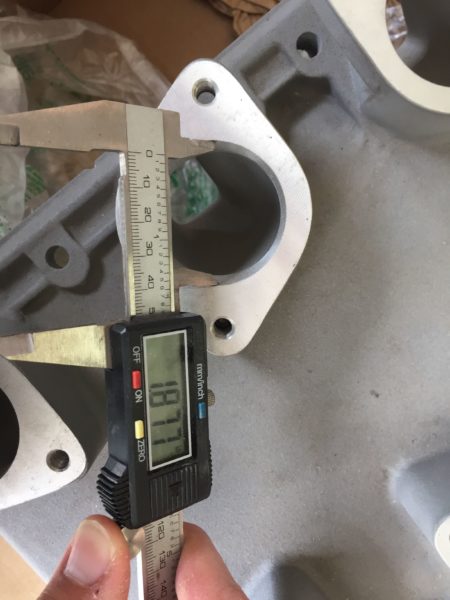 The head side of the intake has 1.82" x 1.03" ports. That's way smaller than even a 1250.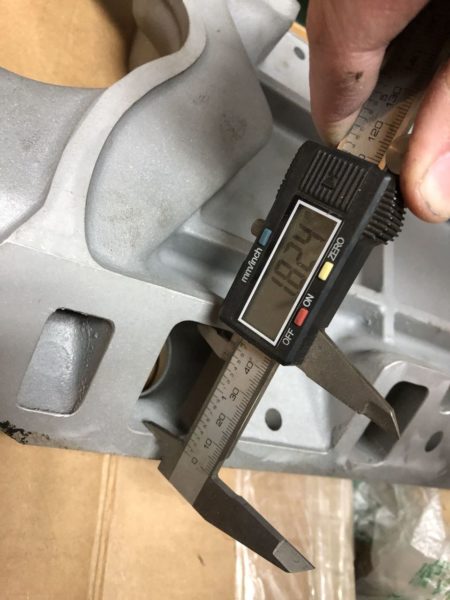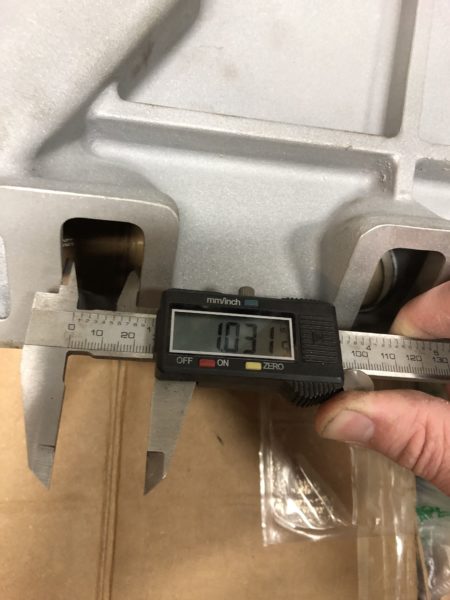 So obviously getting the intake anywhere close to the head port size will require quite a bit of hogging out.
So if I open up the carb side of the intake to its full 1.877", that's an area of 2.77 in2. If I open up the head side of the intake to a 1262R, that's roughtly 3.45 in2. Which makes me think I'm going to have a bit of reverse taper as the area of the carb side opens up to the area of the head side. Then the head intake port tapers down to the valve, giving me a kind of double-cone runner with a possible dead zone halfway through where I lose velocity.
Here's my caveat - this isn't a race engine. It doesn't need to be competitive in any class, spec, or specific scenario. These are the parts I want to use. I acknowledge that it would make way more power with a Super Vic and a carb on top, but that's not what I'm going for.
With that being said, when I go to match everything up, what should I shoot for as far as port shape and size to minimize any unwanted characteristics?