PAS Xtreme Slot Style Mass Air Meter Universal Ford (89-09)
Please call or PM for pricing and to place your order.
Thank You,
PAS,Inc.
Office: 1.919.779.4153
The PAS Xtreme "Slot Style" mass air sensor can be used in two ways:
1. As a direct replacement for the original sensor used in all 05 and up Ford products. The PAS Xtreme sensor has three times more range than the stock sensor, and over 30 percent more range than our competitors product. The sensors extended range allows it to be used with engines with as much as 800 flywheel horsepower, while still using the stock air cleaner box. This sensor absolutely will not peg, yet still has excellent resolution. Tuning is required, and a 30 point transfer function sheet is provided with each sensor.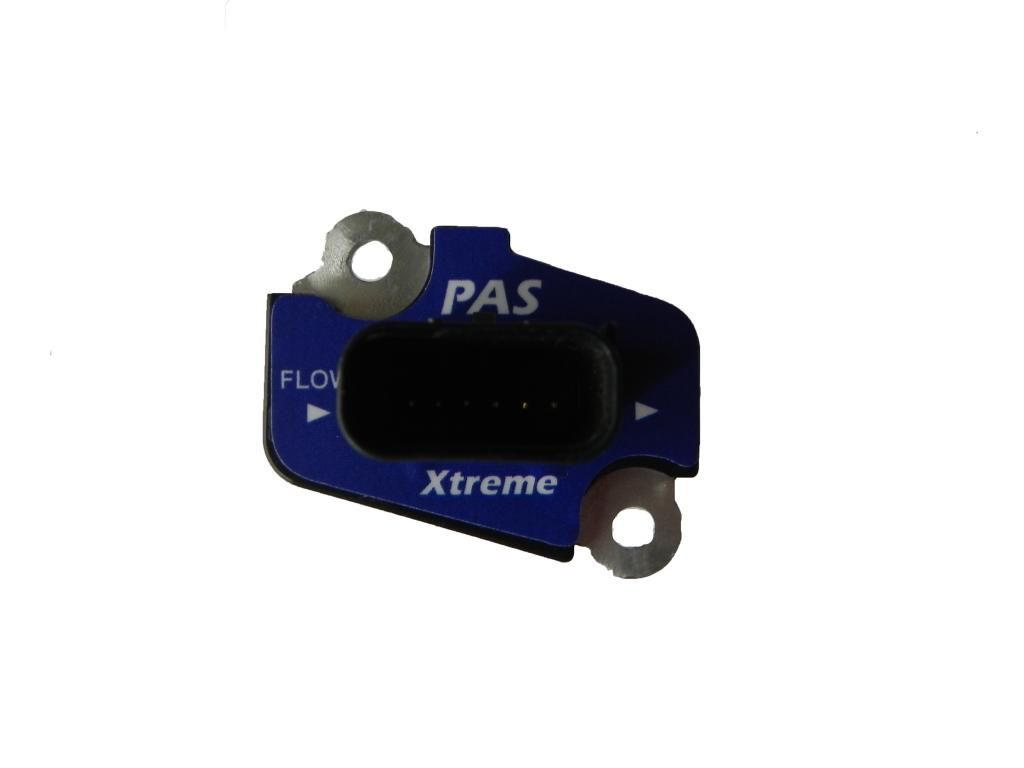 2. As an addition to fabricated ducting. Due to its design, this sensor can easily be added to any piece of existing ducting. It can be used in both "blow through" and "draw through" applications, and has over 30 percent more range than our competitor's product. The sensor is calibrated so that its range just slightly exceeds that of the ducting in which it is installed. This means that the sensor cannot peg, yet still has excellent resolution. Tuning is required, and a 30 point transfer function sheet is included. The transfer function sheet shows the transfer function that the sensor will have in whatever diameter duct you've chosen. It will support up to 800hp in a 3" diameter tube, up to 1100hpin a 3.5 diameter tube, and up to 1500hp in a 4" diameter tube. 100% USA Made