Discussion Starter
•
#1
•
Parting Out Turbo Project (Magnafuel 750 pump + reg + filter, 160 lb. injectors, more ...)
I am selling a ton of parts from a turbo build including turbo, wastegate, intercooler, two Victor Jr. EFI intakes, fuel components, vacuum pump, 4" exhaust, TKO 900, and MUCH MORE. Some of the brands include Borg Warner, Greddy, Spearco, MMR, etc. ... good stuff! Click on my username and you can see my other postings.
I respect your time, so please respect mine. I will consider all
reasonable
offers. Prices exclude shipping; I will split the PayPal fees. I've included the prices new so that you can see how much you're saving.
The best way to reach me is through PM.
[NEW] Balanced 160 lb Injectors (blue tops – low impedience)

New = $450
Price = $325
SOLD
[NEW] Glenn's Performance Sleeper Fuel Tank

Includes all fittings/hardware; -10 outlet, -8 return.
New = $329
Price = $275
[NEW] Magnafuel 750 Series Fuel Pump + Fittings
New = $490 (pump) + $30 (fittings - pump to filter)
Price = $420
[NEW] Magnafuel Fuel Filter

New = $90
Price = $65
SOLD
[NEW] Magnafuel Regulator
New = $216
Price = $170
Paxton Fuel Pressure Regulator
It is a used regulator, so it has some scratches, etc., but is a good value at this price.
New = $156
Price = $65
[NEW] FMU Lines - Vortech, Paxton, Procharger
Replacement lines used to connect the FMU to stock rails on FoxBody.
New = $80
Price = $35
160 lb Injectors

Magnafuel Pump, Regulator, & Filter
FMU Lines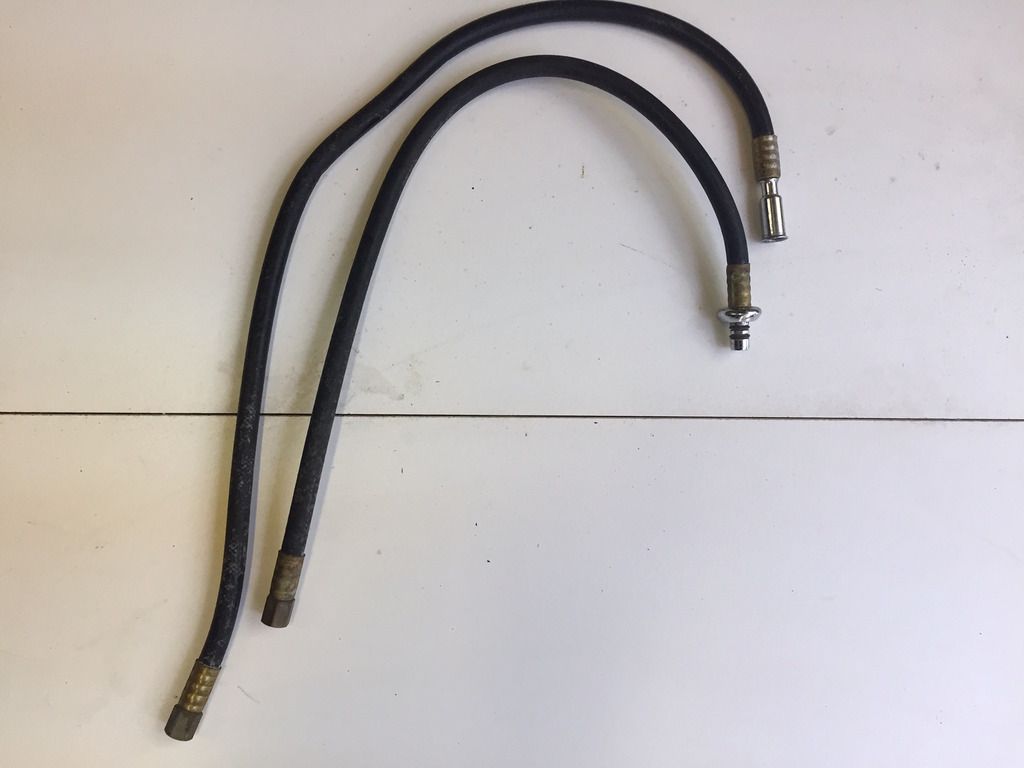 Paxton Regulator