Discussion Starter
·
#1
·
Well, after being a die hard N/A kinda guy all these years, I have decided to take a step into the turbocharged world.
My current car is a 1998 Cobra, with a 2003 Mach 1 Longblock. I put 96-98 Cobra Intake cams in it, and with bolt-ons it was making 346rwhp, and good enough for 11.6'
[email protected]
on Drag Radials with a 1.6 sixty foot.
This car is basically a full bolt-on car, with some suspension and the other "goodies" that push it more towards the "drag car" type.
I will try and keep this thread updated as much as possible with pictures, my opinion on the kit, dyno results, track results....etc. My goal is basically to run 8 PSI, run 10's with ease, and not destroy the T45 I am currently running.
If you have any questions, please feel free to ask.
Changes:
On3 Performance 4V Forward Facing Turbo Kit
ModularSpeed ported intake removed,stock intake installed
30# Injectors Removed, 55# Injectors Installed
90mm LMAF Removed, VMP HPX MAF Installed
Stock Thermostat/Housing Removed, Modified Cooling System Installed
4.56 Gears Removed, 3.73 Gears Installed
15x3.5 Billet Specialties/Skinnies Removed, 17" of the same wheel Installed
Initial Impressions
I got the kit a few days after ordering, and everything was there except a few fittings for the turbo/oil lines....and a fitting for the oil filter relocation. I was told that I would have them in a few days after I received the other parts....and that I did. I was contacted to ensure I received them as well.
I have had a few questions here and there about some stuff....and Chad and Mike have been very helpful along the way. They also gave me some recommendations on the install, which I appreciate very much.
Customer service up to this point, A+
The kit......... This kit, when in your hand is very nice looking. I am a VERY picky person, as the On3 gang can probably agree.... There are a few small things I see with this kit, which I feel I could probably upgrade, or "touch" up....but I don't really want to. I want to put the kit on, as it comes....and see what type of gains I get both on the dyno, the track...and the street.
I will be honest, I was very impressed initially.....by the quality of the components....but I know "time will tell" the truth. I am pretty confident I will not have any negative issues with this kit.
I did NOT buy this kit to daily drive, nor to put 20,000+ miles on.
I bought this kit to put on a car that sees 2,000 miles every 2 years, and stays in my garage 365 nights of the year.
If this kit performs to my expectations, I will be very pleased. And do not think for ONE MINUTE, that is there are small issues/hang ups along the way that I will complain.....as I realize I saved thousands by going this route. If I need to make a cut here, a weld there....or even re-do all the connections....
I honestly do not care.

The kit came just about exactly as pictured:
Some Hardware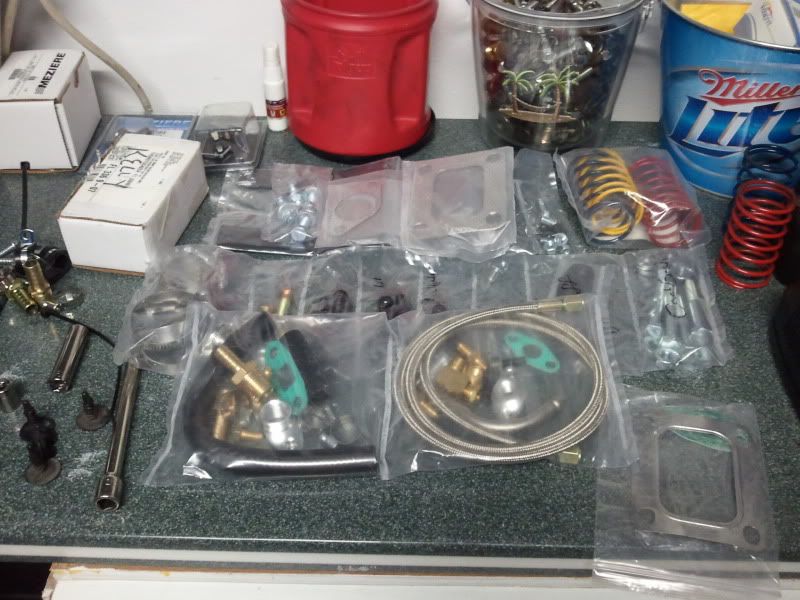 Gettin her ready
Tearin her apart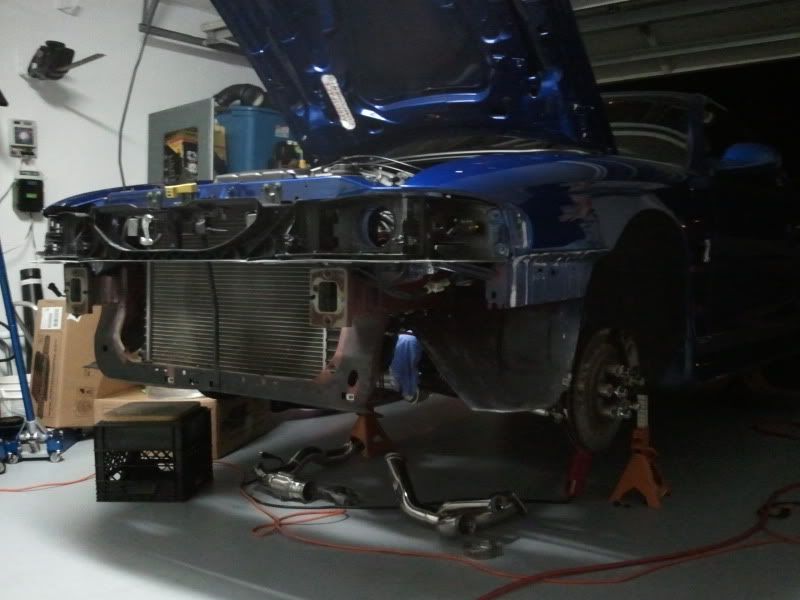 I was very impatient, installed these in a few hours after the kit arrived....so soon that I forgot to take pictures....my bad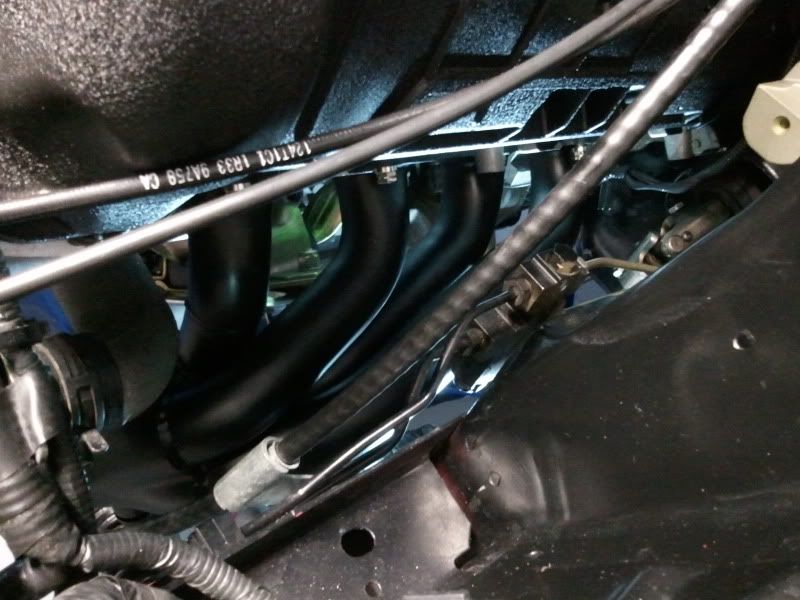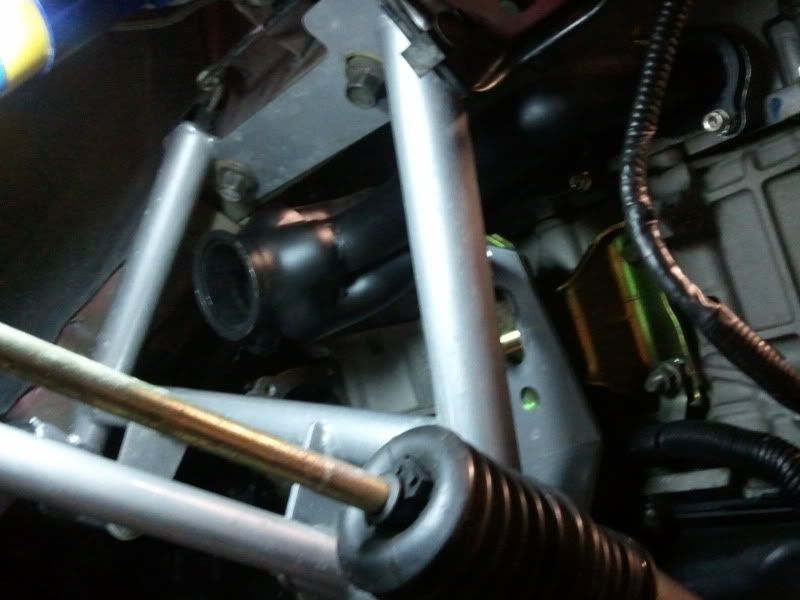 Instructions tell me not to install headers before oil filter relocation....BLAH!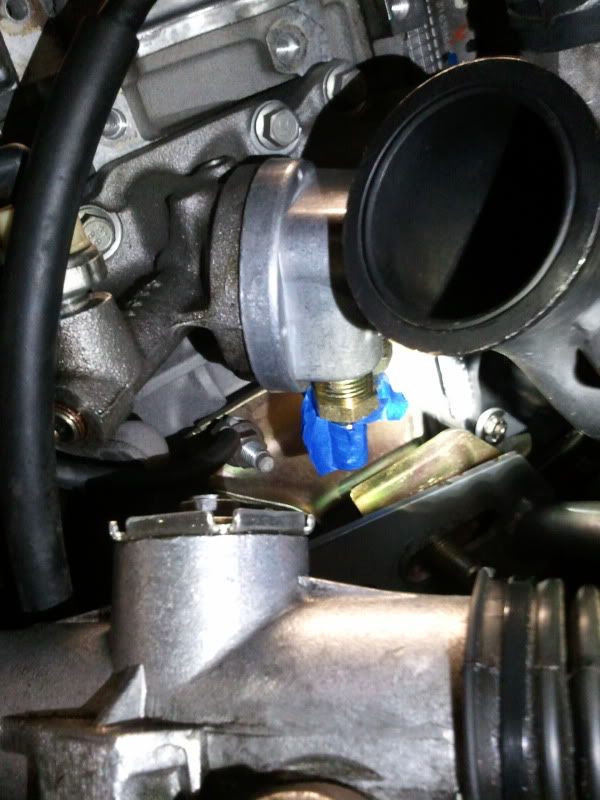 I did not use the hardware that came witht he kit for the header bolts....I used "Stage 8" Bolts as I have always had great luck with them.
I ALSO (which I may regret) decided to use the header gaskets that came with this kit....they are the cheapo type....but I want to use the kit as it is. Anyone including myself can make a kit work, or "better" than it comes....but I have a feeling that this stock motor wont last too long....so I will coat everything and use better stuff the next go around.
Here is the "GT" lower radiator hose I decided to use. I chose to get rid of the 4V style system, to create some additional clearance for the piping in that area. I am installing a Meziere Billet T-Stat housing, along with a Meziere 180deg T-Stat
VMP HPX Maf, VMP MAF Flange, VMP Harness to adapt the 05+ slot style MAF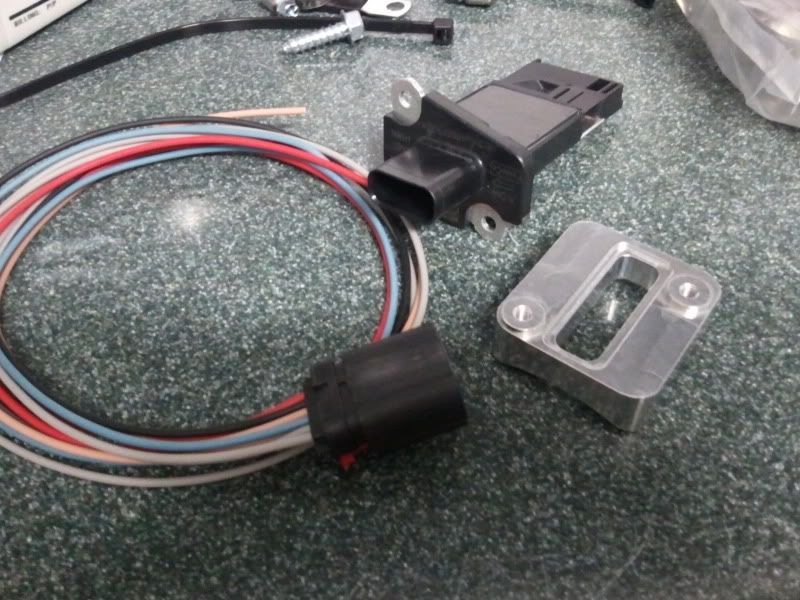 Meziere Billet T-Sta housing, and T-Stat. AWESOME PART
I will have more as I go!