'87 Cougah 428W - ⚡Cougar7.0⚡
Discussion Starter
·
#1
·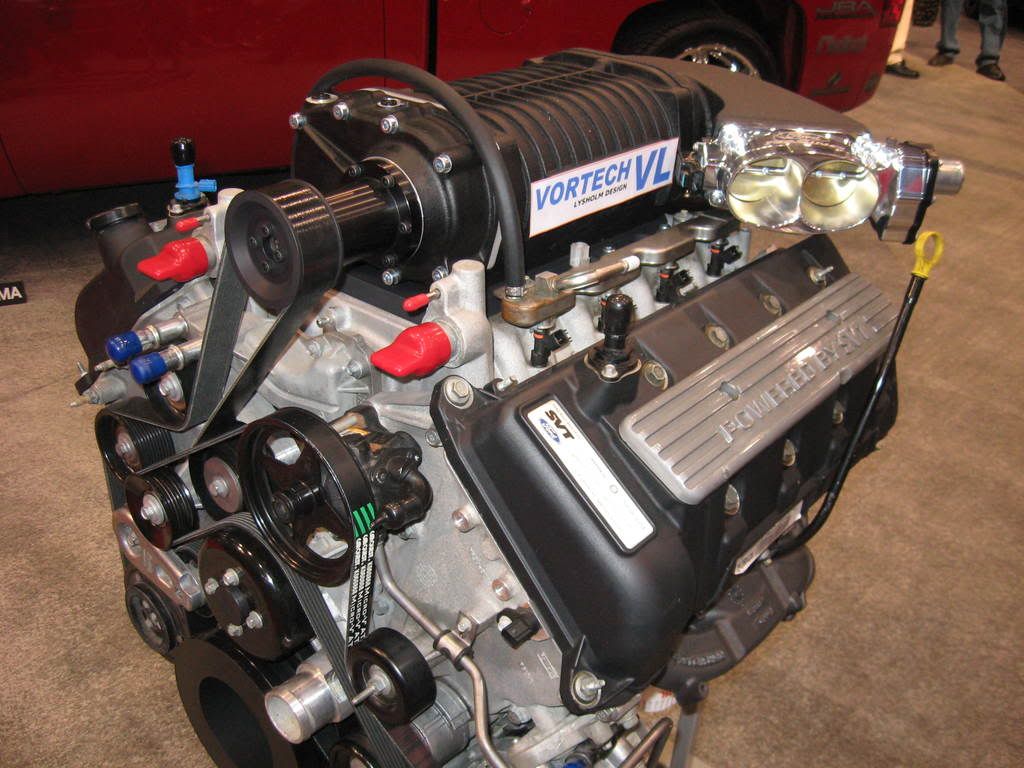 --------------------------------------------------------------------------------

New Twin-Screw Supercharger from Vortech
Vortech Engineering has announced the availability of the Lysholm design VL Series
superchargers featuring the Twin-Screw concept. Through an agreement with
Lysholm Technologies AB, Stockholm, Sweden, Vortech will distribute automotive
systems and tuner kits in the United States, Canada and Mexico. Vortech becomes
the only company to offer both centrifugal and twin-screw, compression-type
superchargers.
The VL is a unique positive displacement design that provides maximum low-end
torque as well as high efficiency for maximum top end horsepower…more efficient,
easier to make boost with 20 PSIG+ levels possible.
Initial vehicle applications include 2007-2009 Shelby GT500, the GT500KR Mustang and 2003-2004 Mustang Cobra (as a direct
replacement for the Roots-type supercharger) plus Tuner Kits (without
calibration/fuel management) in 2.3L and 3.3L
compressor sizing providing a 40-50%+ increase in power
Preliminary system features include an increased plenum volume design that allows
for an unrestricted flow to the intake port plus an oversized dual pass air/water
charge cooler (50% more area) for a lower discharge temperature. The manifold
provides for upgrading to the larger 3.3L compressor.
Integrated bypass valve and fuel rail mount positions are provided. Calibration is
accomplished through the DiabloSport Predator hand-held programmer which
controls ignition timing and fuel enrichment.
These are complete bolt-on system including all necessary belts, pulleys and
reusable high-flow air filter.
Available Spring 2009.
A Vortech 3-year/36,000-mile powertrain limited warranty is available.
Verrrry interesting
ain: