The headers fit w/o needing to move the motor up but the A/C unit had to be removed.
Messaged the header to clear the Kmember and frame.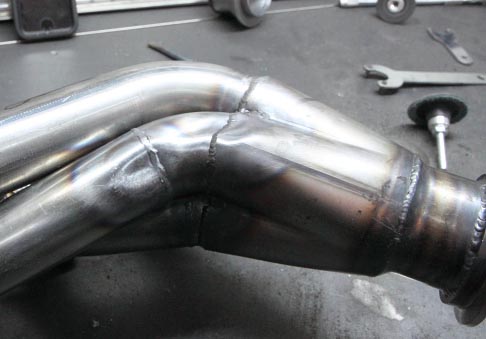 I bought a pair of these flanges then machined off everything except the V-band flange then had a buddy weld the flange onto the exhaust housing. Doing it this way was cheaper than buying new housings and I could tailor the length of the flange to what I needed. Right now it looks like I will have about 1/2" between the two down pipes. I also machined a .2" deep step in the flange so the down pipes will stick into the flange keeping everything perfectly centered/sealed.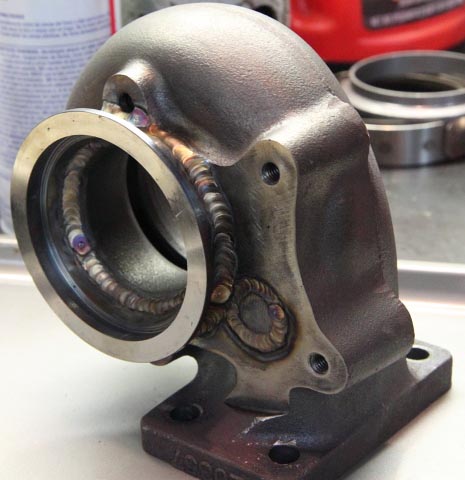 Here's one of the 2.25" to 2" reducer.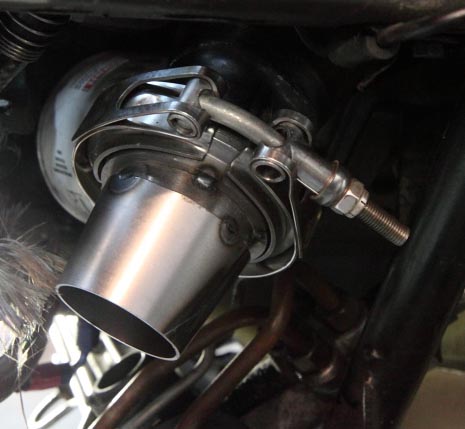 Spent most of the day making brackets to hold the turbos in the desired position but should have them done Monday/Tuesday. I'm also fine tuning the sway bar mounts but once all these parts are done we can start mocking tubes together.
ks