Discussion Starter
·
#1
·
The owner of this brand new Mustang GT brought the car to us at Unique Car Care for a protective clear bra and wanted all high-impact areas covered in film to keep the car stone chip-free for years to come.


Before the install, we gave the exterior a proper prep to make sure the paint was as perfect as possible. This included a hand wash, claybar treatment (removes bonded contaminants), then polished all areas being covered in film to ensure there weren't any scratches or blemishes present. After the paint was free of all contaminants and defects, we gave the paint surface a wipe down using a prep solvent to remove any oils, waxes or sealants that could possibly interfere with the film adhering to the paint surface properly.


As far as coverage, the customer wanted the full front bumper, complete hood, partial fenders, side mirrors and headlights wrapped. Instead of using a precut kit which is computer generated and cut on a plotter, we perform a 100% custom install which allows us to trim the film as tight as possible to any openings and wrap all edges for maximum coverage.


Once the prep was complete, we started laying down the film on the passenger side fender…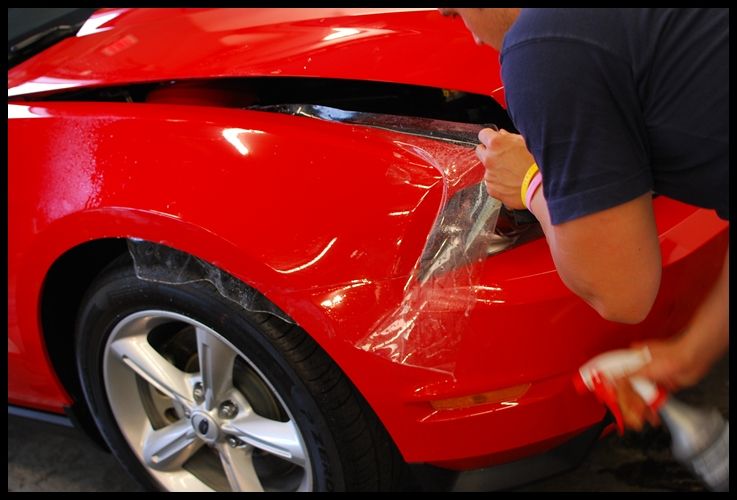 Next up was the side mirrors which are very prone to stone chips…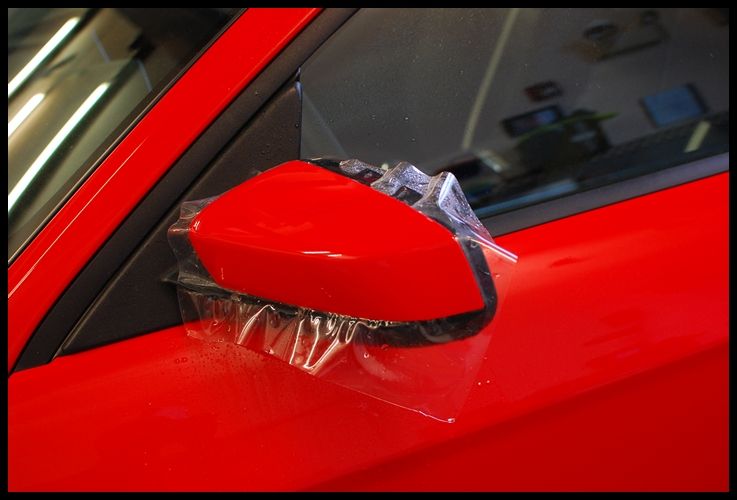 Here's Joe working on the driver's side fender…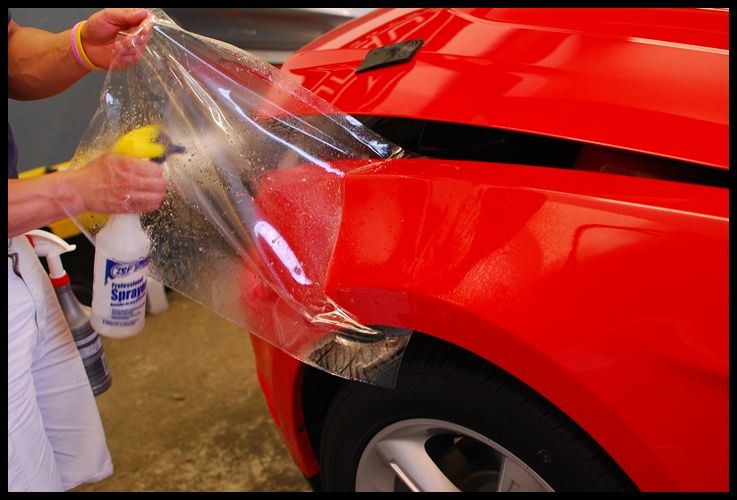 Not only is it important to cover all high-impact areas of the paint, it is also important to cover the headlights. Headlights typically pick up lots of stone chips and can result in reduced visibility while driving at night.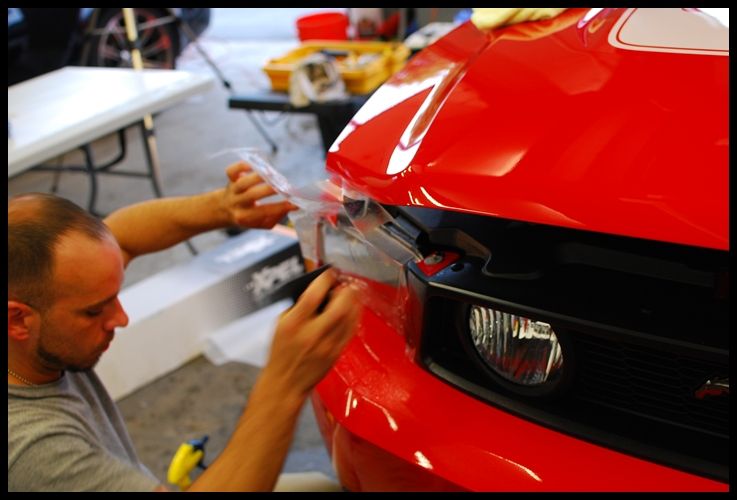 Because the owner does a fair amount of highway driving, he opted to have the entire hood covered in film, versus just 1/3 of the hood. The owner plans on keeping the car for quite a while and wanted to ensure he wouldn't accumulate any stone chips whatsoever on the hood. We were able to cover the entire hood, as well as the OEM vinyl stripes perfectly as seen below….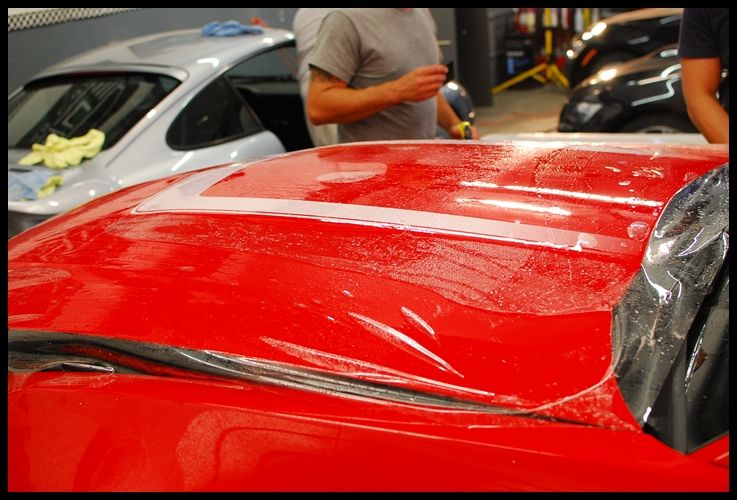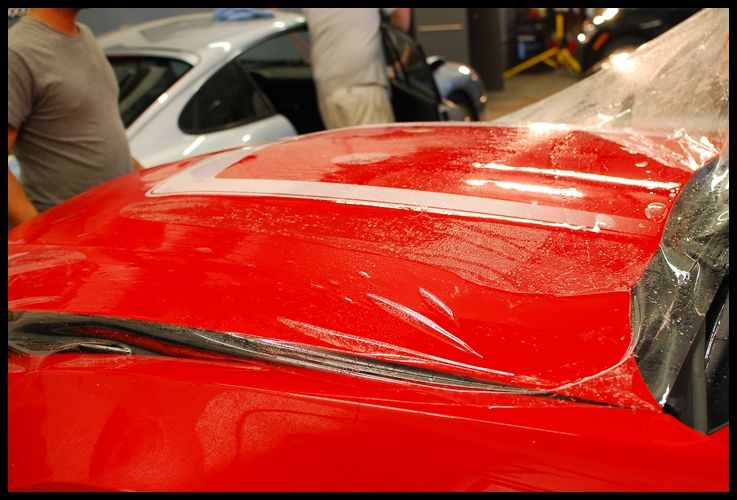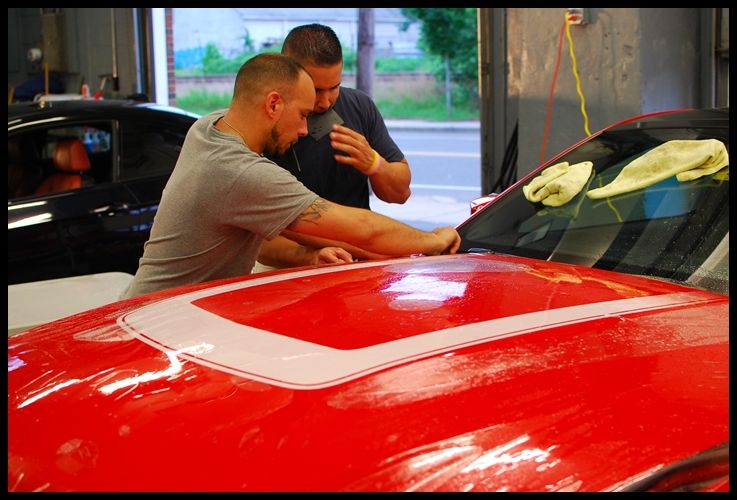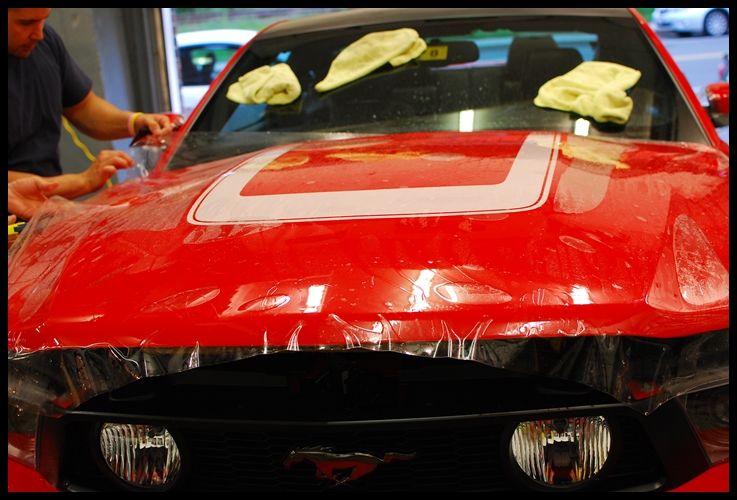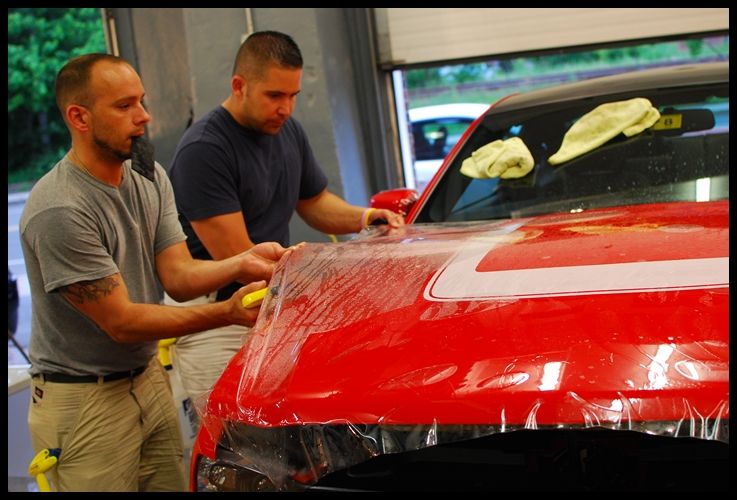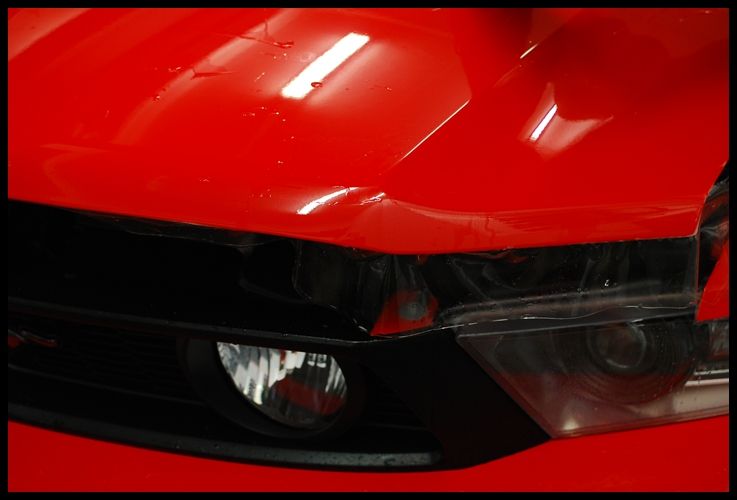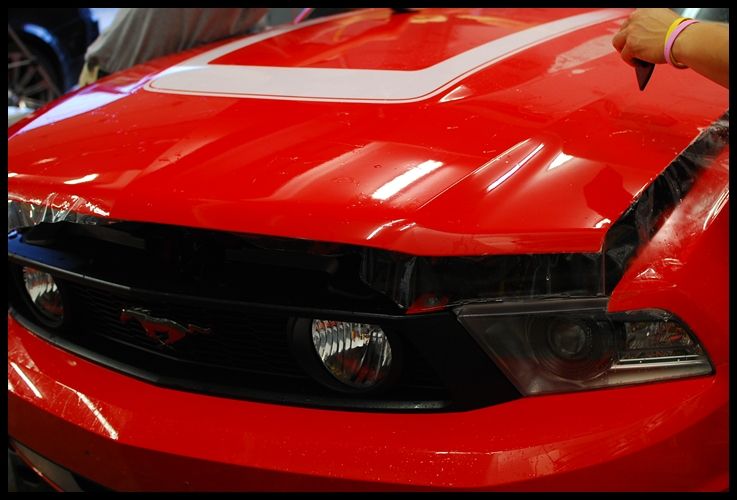 We trimmed the edges about ¼ inch long in order to wrap all the edges around to avoid unnecessary seams.






Last but not least, it was time to wrap the front bumper. This is by far the highest impact area of the car, so we wrapped all edges and trimmed all opening as close as possible to ensure maximum coverage and provide the cleanest install possible.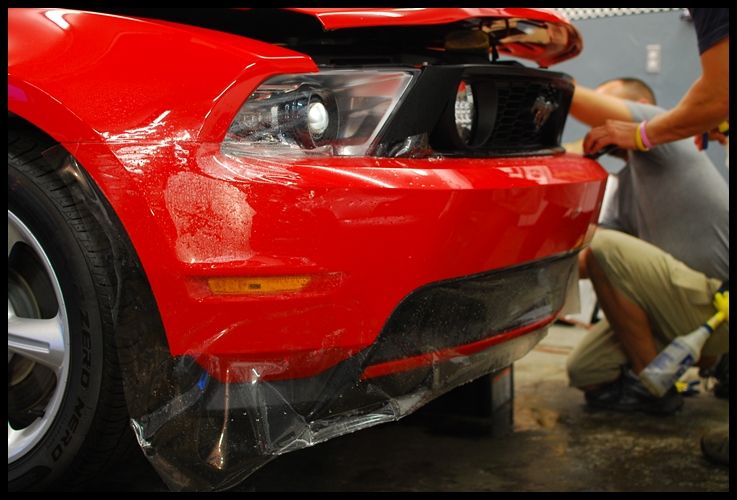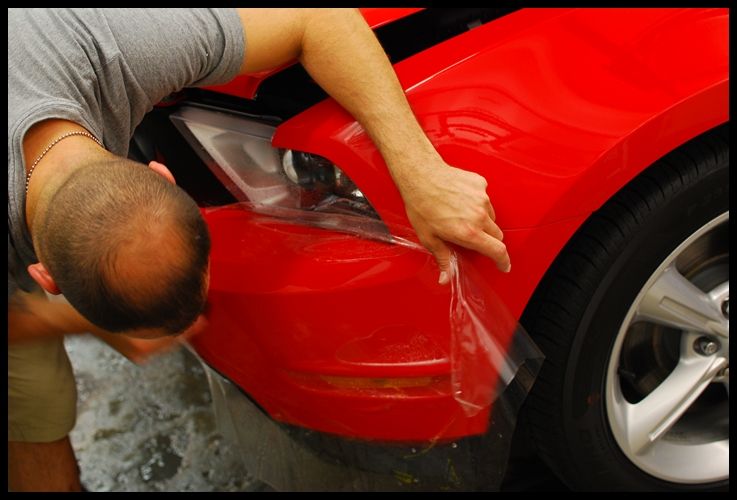 We even covered the lower lip to make sure all critical areas we covered…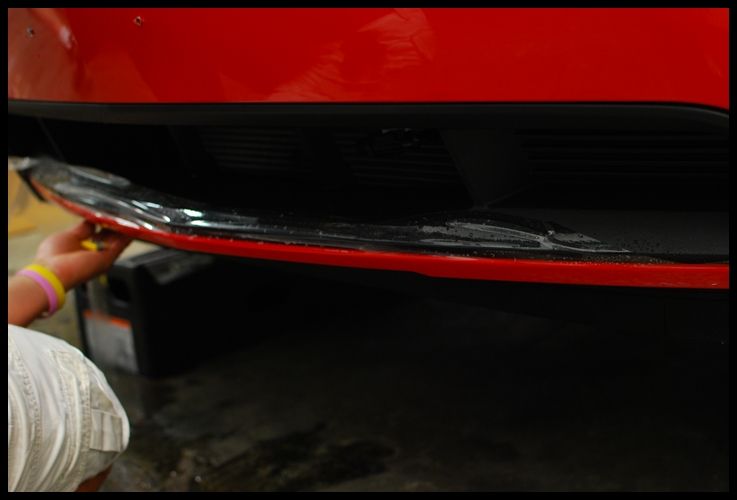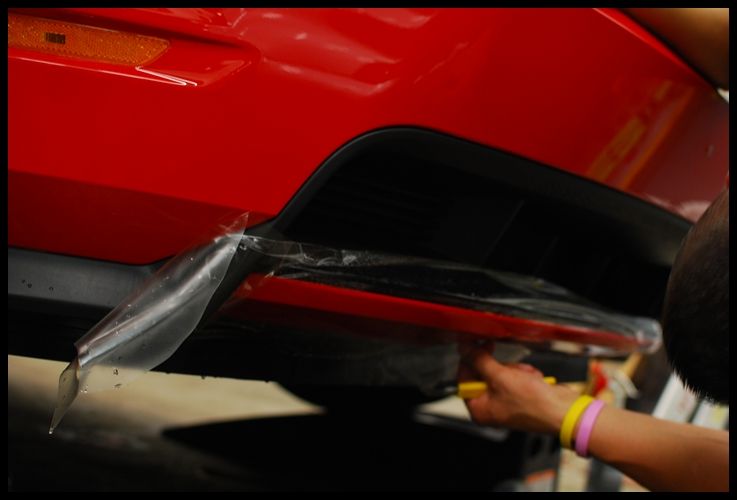 Here are the final results!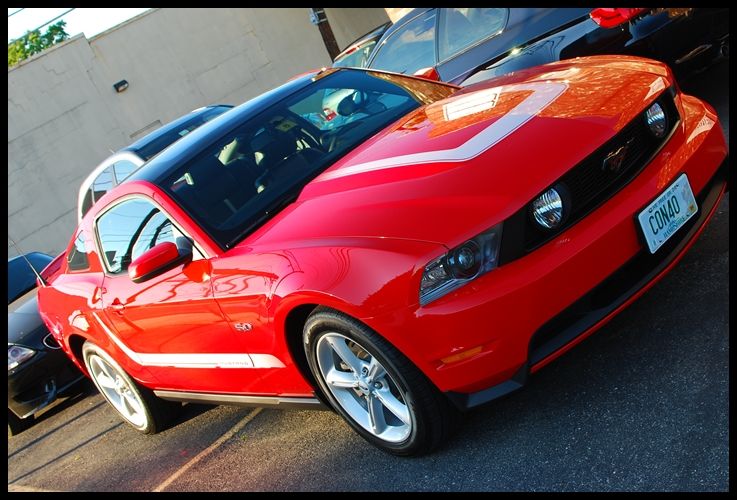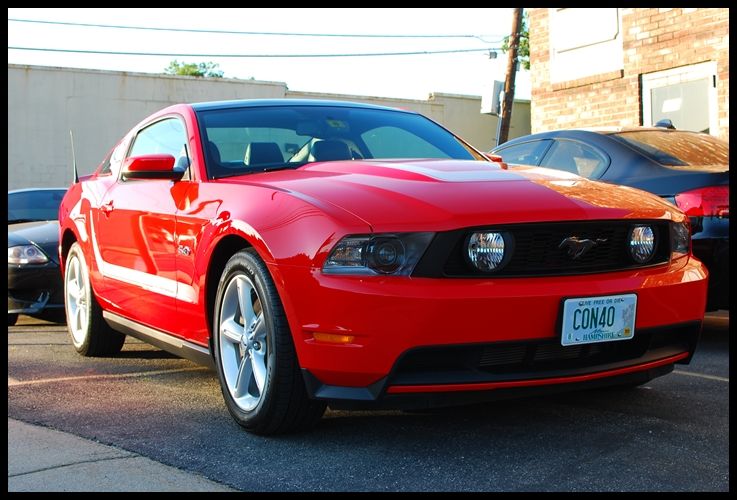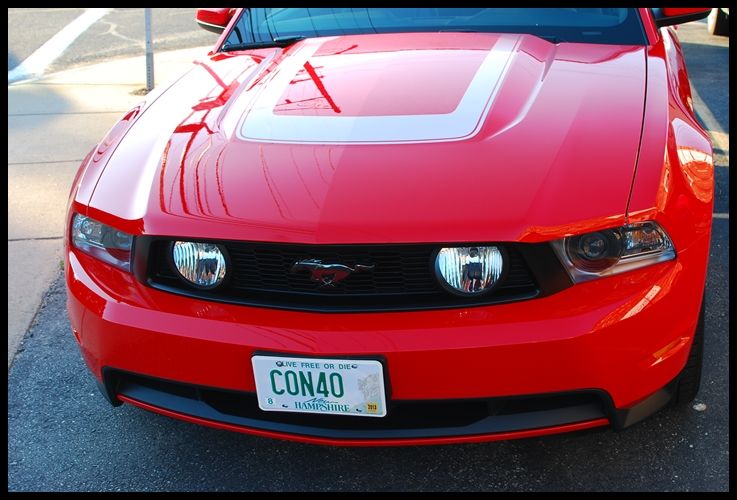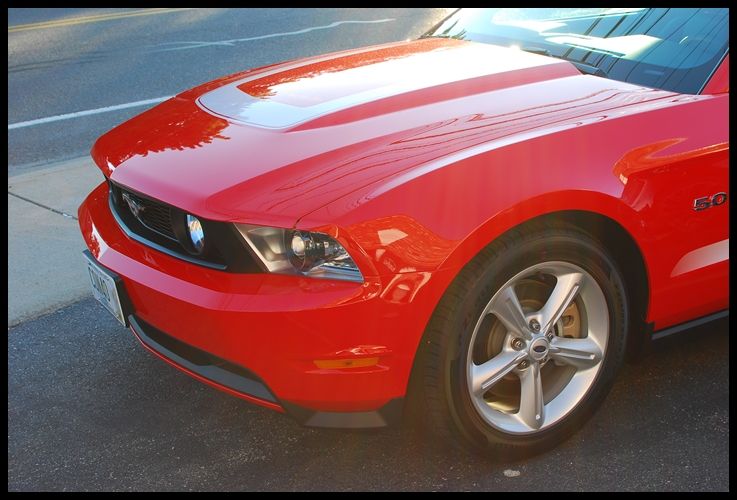 Thanks for looking!