The New
Coast High Performance Newsletter
is Here!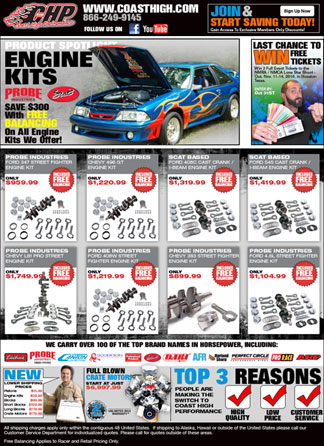 Sign-Up Today and save on over 100,000 Horsepower Product Combination's.
• Over 100 of the Top Brand Names in Horsepower
• Free Balancing on all Engine Kits we offer! SCAT and PROBE INDUSTRIES!
• Save up to $300 Instantly with Free Balancing!
• 1 More Chance to Win Free Tickets to the NMRA/NMCA Shootout in Texas!
• Hundreds of Chevy Engine Kits On Sale Now!
• Join now for Exclusive Members Only Discounts.
• New UNBEATABLE Lower Shipping Prices!
Click here to check out our new Bi-Monthly Newsletter