Been debating it for a while now, so I'm throwing it out there. Money could best be used elsewhere, otherwise I'd keep the car. It's perfect IMO.
2004 Mystichrome Cobra, 42XX miles, garage queen that has only been driven on nice weekends.
Only mods ever done to the car are the following:
K&N FIPK
Magnaflow catted X pipe
Ford Racing FR500 catback
Pro 5.0 shifter/CobraBob gaskets
Redline tuning hood shocks/hood blanket vents opened up/cobra grill emblem/black shorty antenna (if you consider these mods)
Car has always had the stock pulley/tune. Good A/F & these mods gave my my #'s in my sig.
No tick, vibe or any other problems I've seen posted in these forums common with these cars. Car has never been abused, wrecked, repainted, ect. Interior is like new, car has never been smoked in.
Car does have a front plate holder on the car, the dealer had it already installed & it's the law of the land around here, so I let it go. Just thought I'd mention it since it might be a dealbreaker for some I guess.
Here are some pics: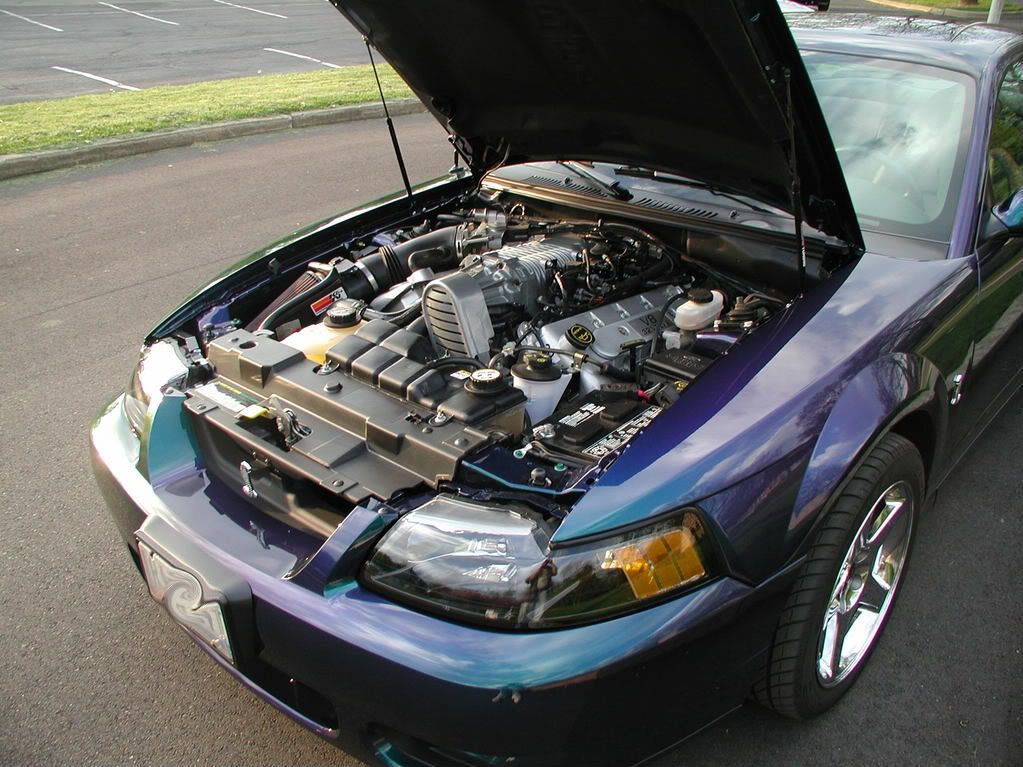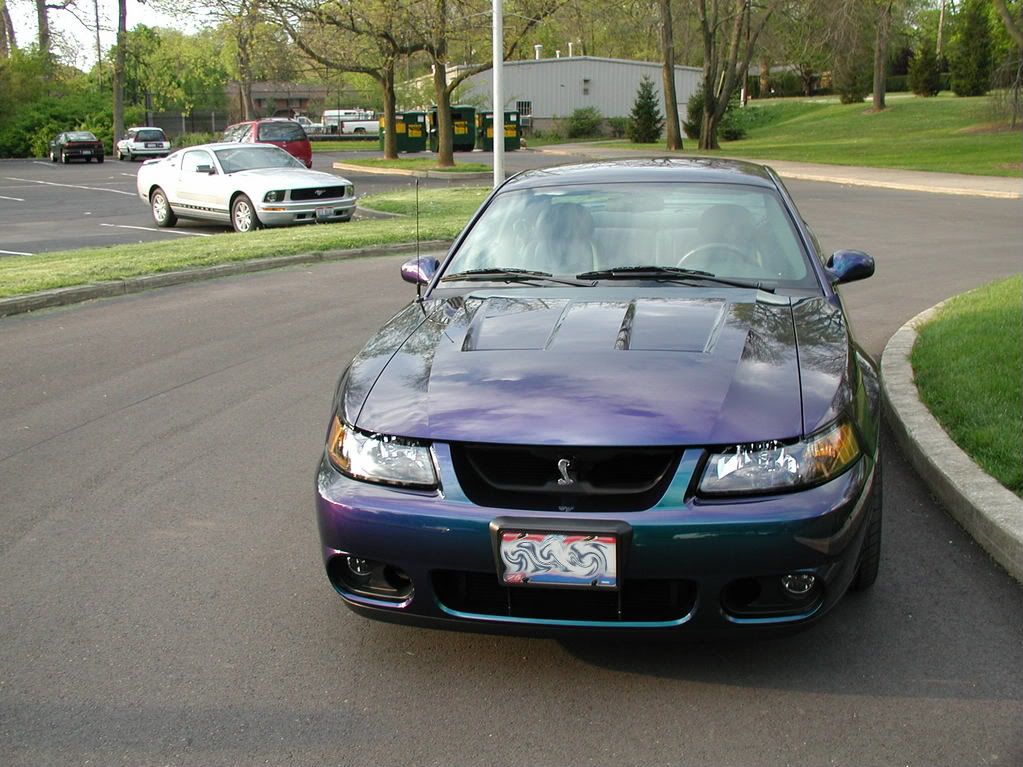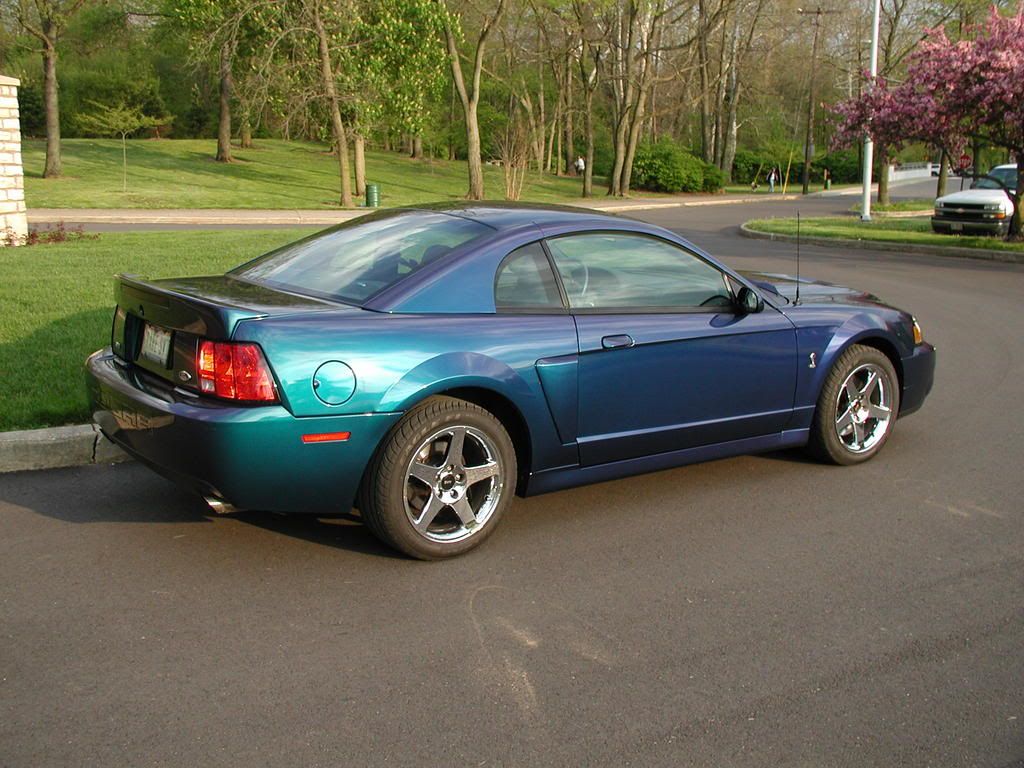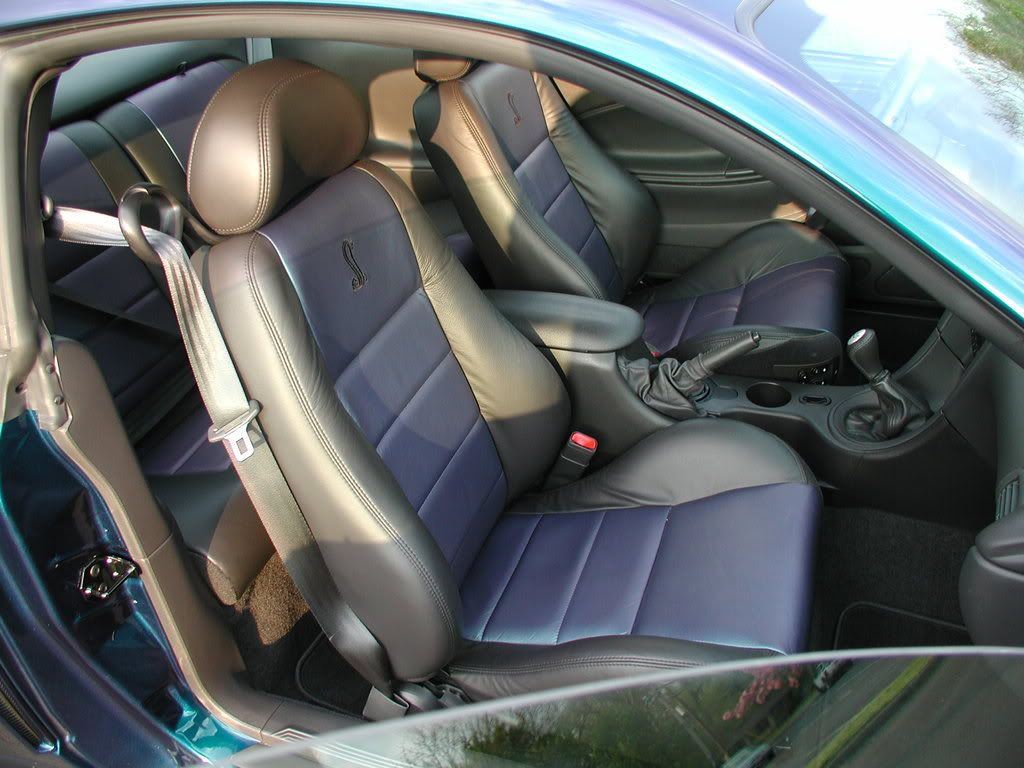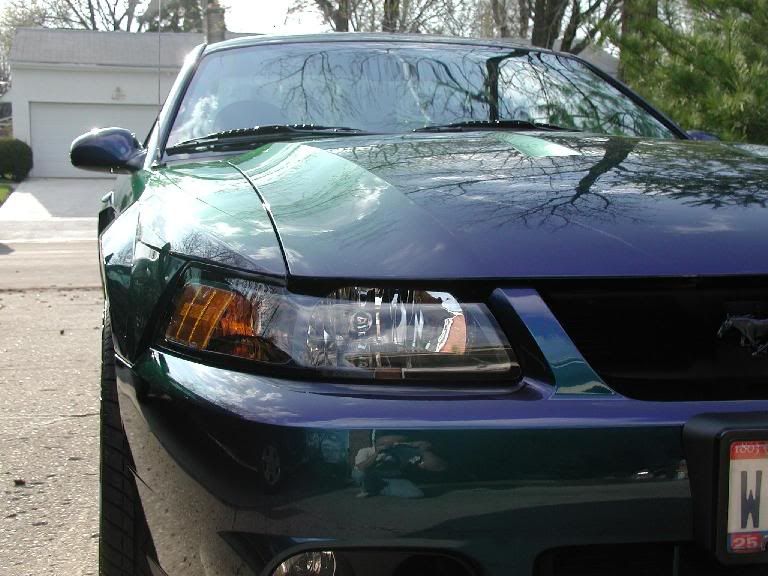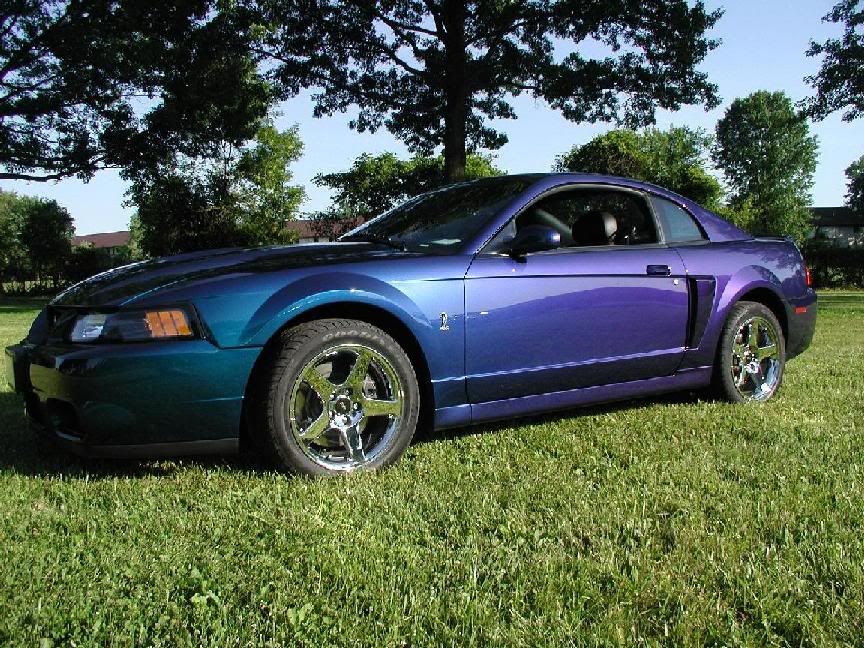 here is a pic before I got my new plates for it, just thought it was a good pic showing the green hue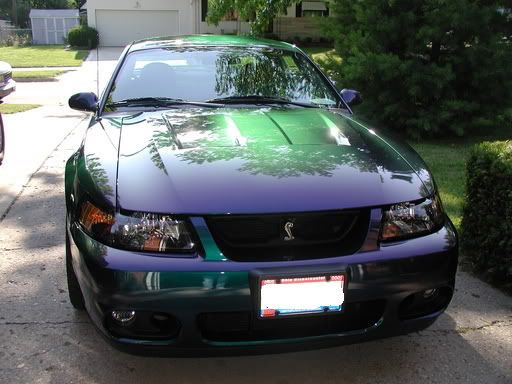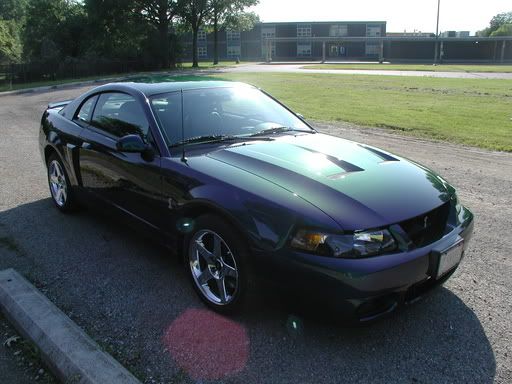 left is MSRP of the car, right is what the dealer tried to get :bash: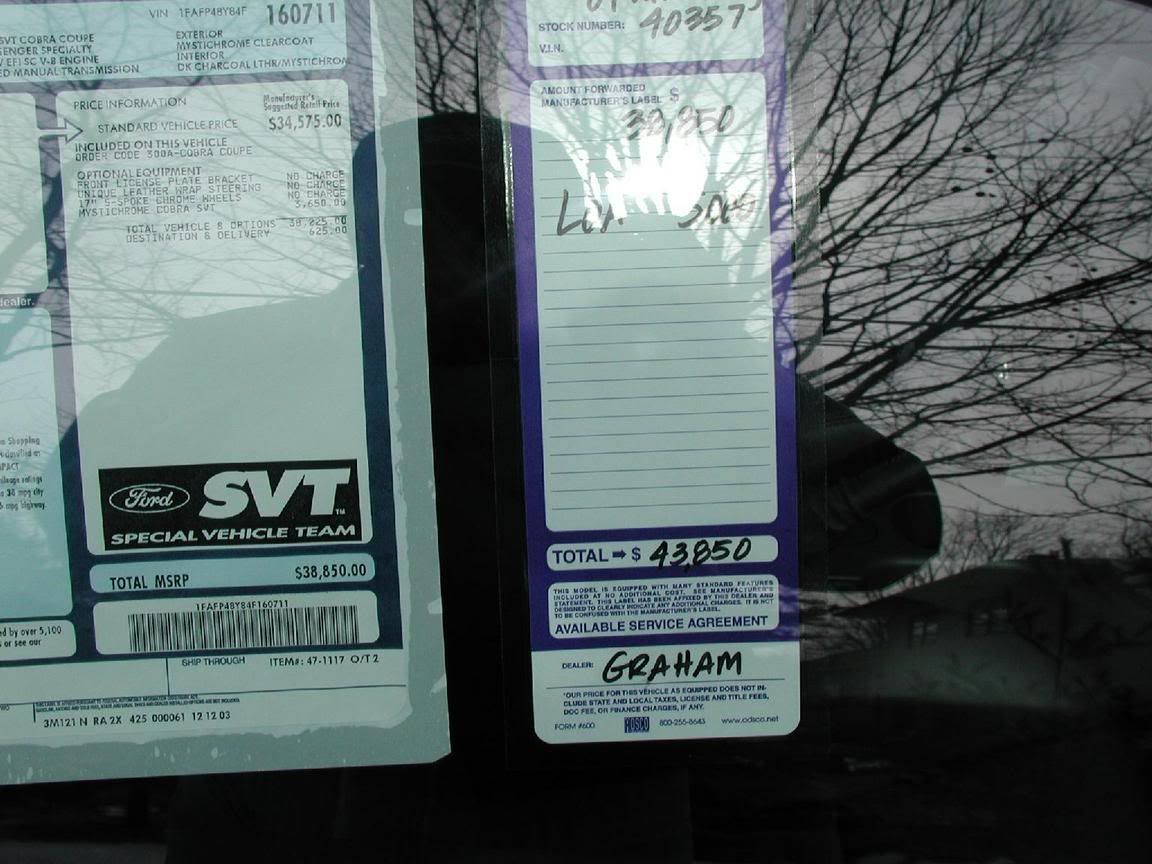 I still owe on the car, so the bank holding the note will be involved in the sale.
Don't know what else to add about the car, I hate to see it go. It's been one great car.
Was looking for 32K, but will listen to reasonable offers.
Thanks for looking
Edit: I'm in a holding pattern fella's, the wife is giving me grief for selling, she wants me to keep it.