I have just discovered the DTM foxbody Mustangs. I don't know why I haven't seen these before, but I am really taken in by how they look and how they are built. The pictures just barely hint at some of the features.
It appears that the vents at the side and ahead of the wheel are for the carburetor to breathe..? Not sure if these would be better mounted to the front? (as shown in other pictures)
Webers with some sort of cowl induction. I also notice that there sems to be quite a bit of engine setback? Can't tell whether they are still using struts or not.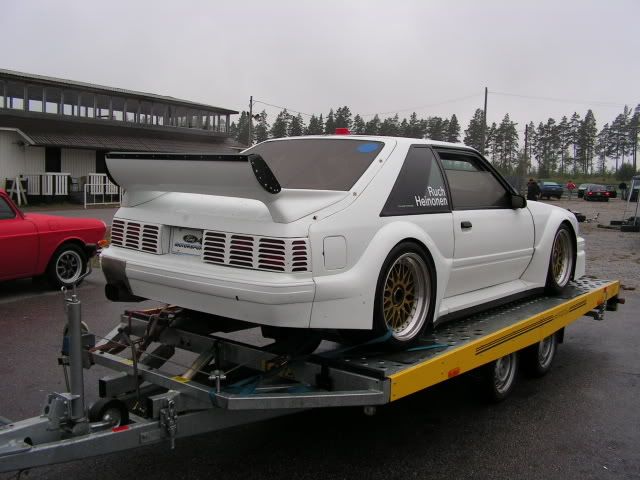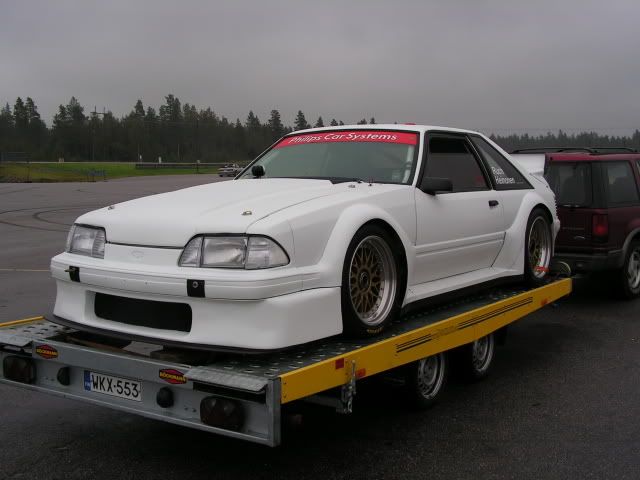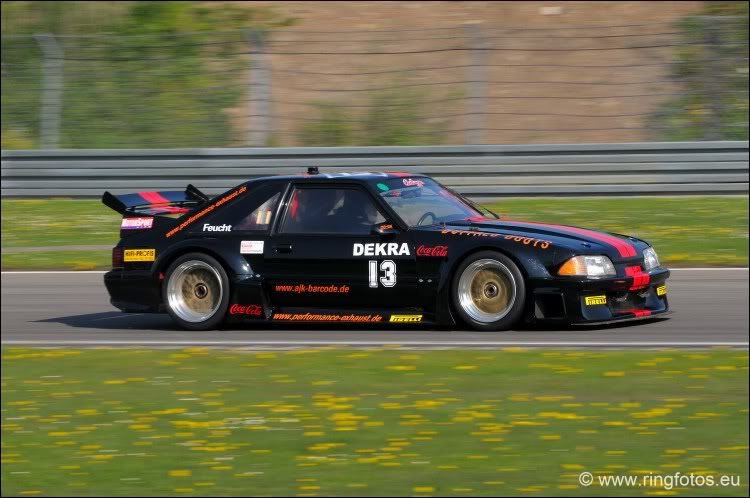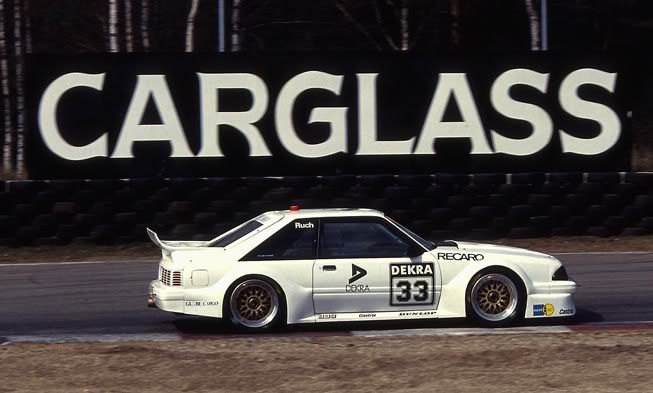 I really like the lines on these cars. The fender arches are clean and provide track width and the front lower chin is simple and yet solves the typical fender/front relationship concerning track width.
Here is a video link for some tantalizing build pictures