New intake combo - Found a great deal on a 90mm TB and Hogan intake.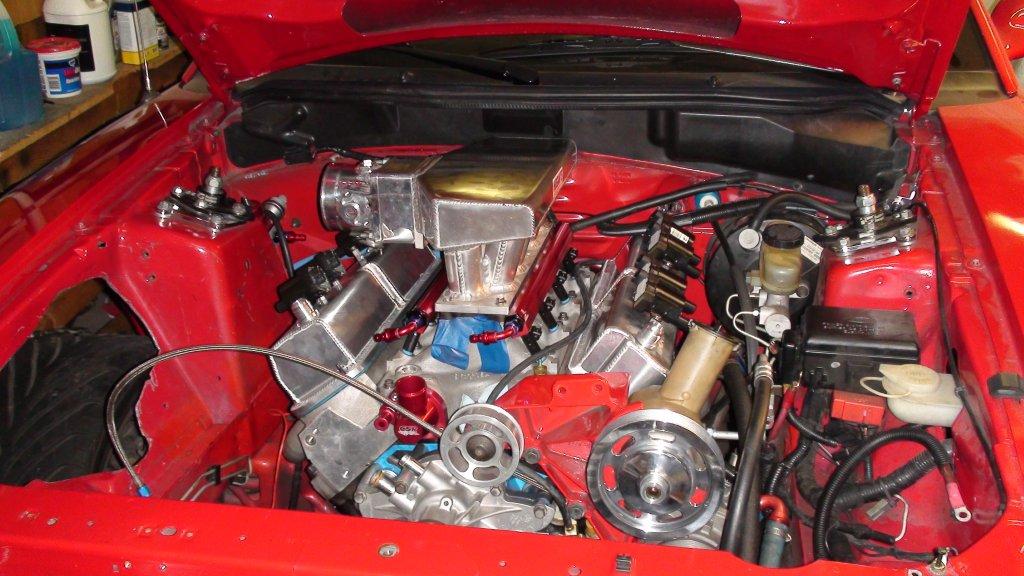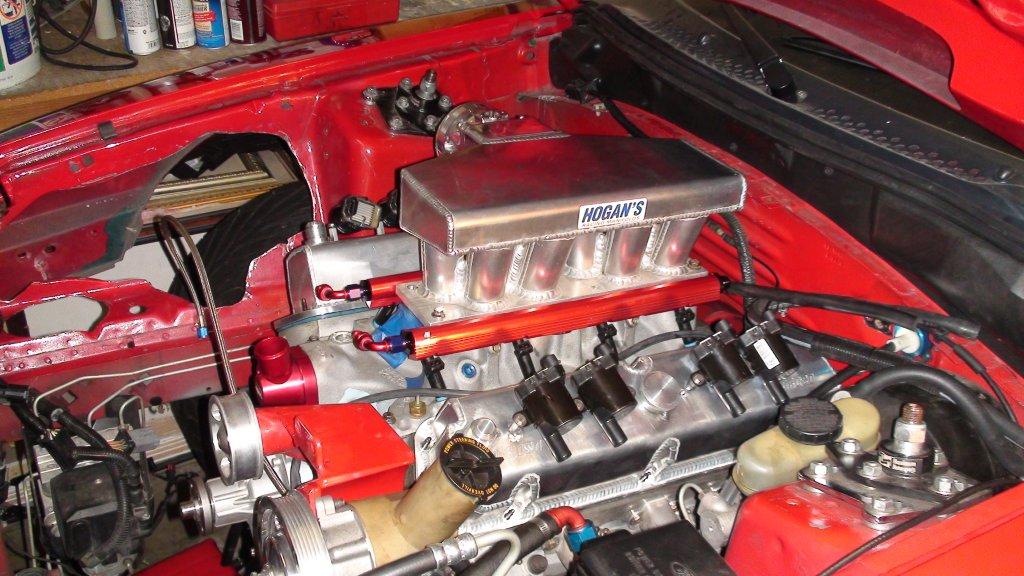 One of the things that I wanted to do is get rid of the 60s tech distributor....So I got some LQ9 coils and fastened them down to some Moroso 94-95 specific VCs (thanks for the tip on this Keith)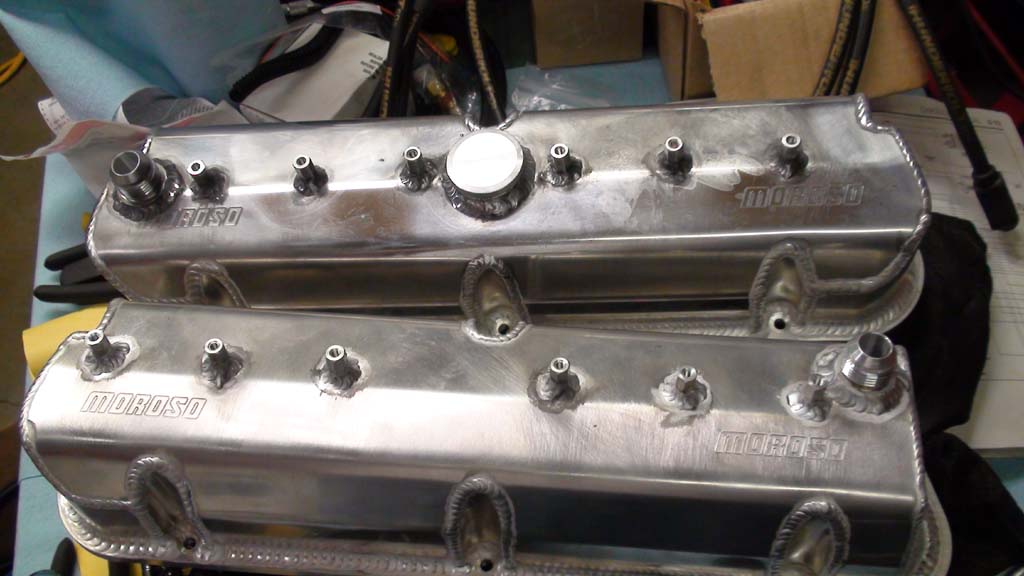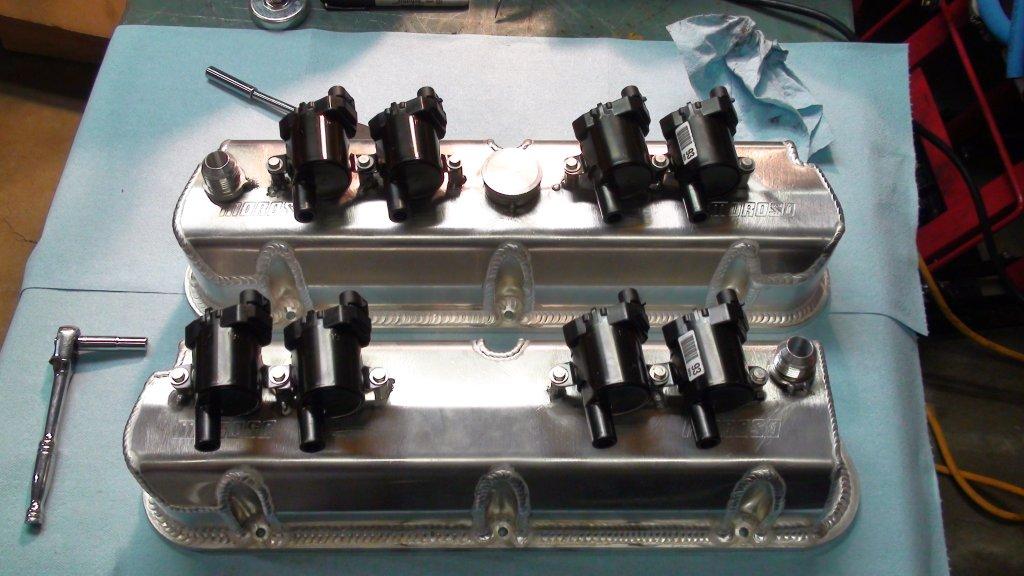 I had to redo the harness and add a crank and cam sensor. I wanted to stick with the factory stuff so i could buy them anywhere.
Some misc parts that i needed: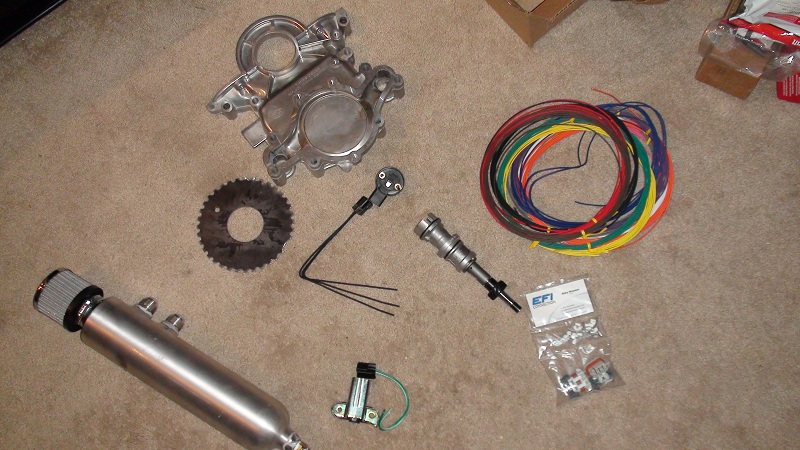 I completely rebuilt the harness. I added coil pack plugs, a gm map, a gm iat and a ford crank and cam sensor. I also deleted the MAF, GM data link connector and the factory 02 harness and all emissions harness components. I did add a delphi connector for my fuel pressure and one wideband 02 sensor.
Harness before it was modified: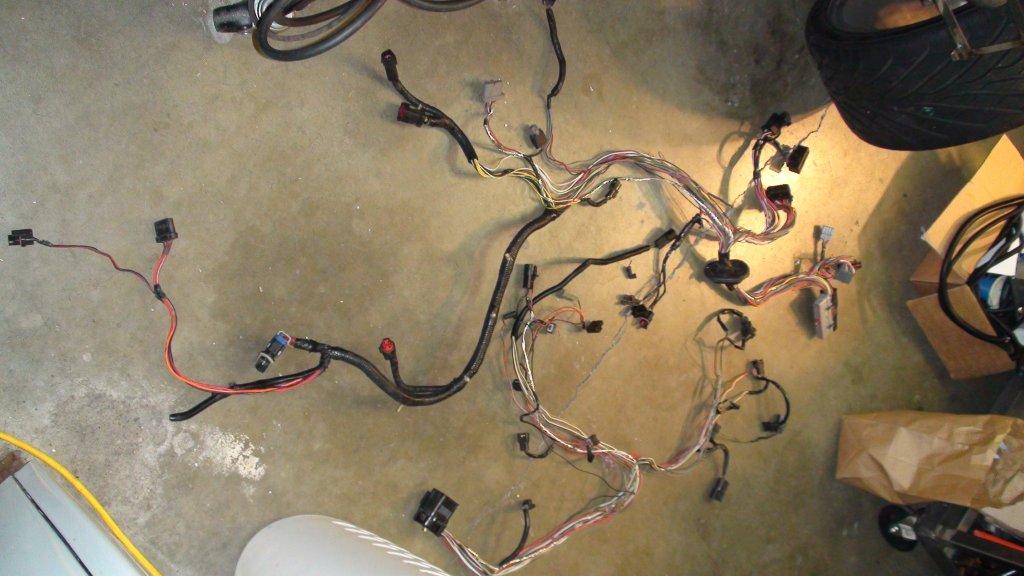 Harness finished with LS2 coil connectors, Explorer crank and cam and a bunch of things removed such as the 02 sensors, all emissions stuff and the data connector.