After a few suggestions to make my own thread on my car I decided to put something together.
The back story on this car was that it was bought in 98 from an older lady in the portland area. It had 12k and was hardly driven. I was looking at 95 cobra convertables, but I could justify the extra 7k since I was just going to start chopping away at it as soon as I got it in my garage. Over the following 5 years I ended up installing the full Saleen body kit, put a R-4 blocked N/A 347 stroker in it plus a bunch of other stuff. Then due to some other projects this thing got back burnered. It basically sat (in working condition) until the spring of 09. Here is what it looked like at that point: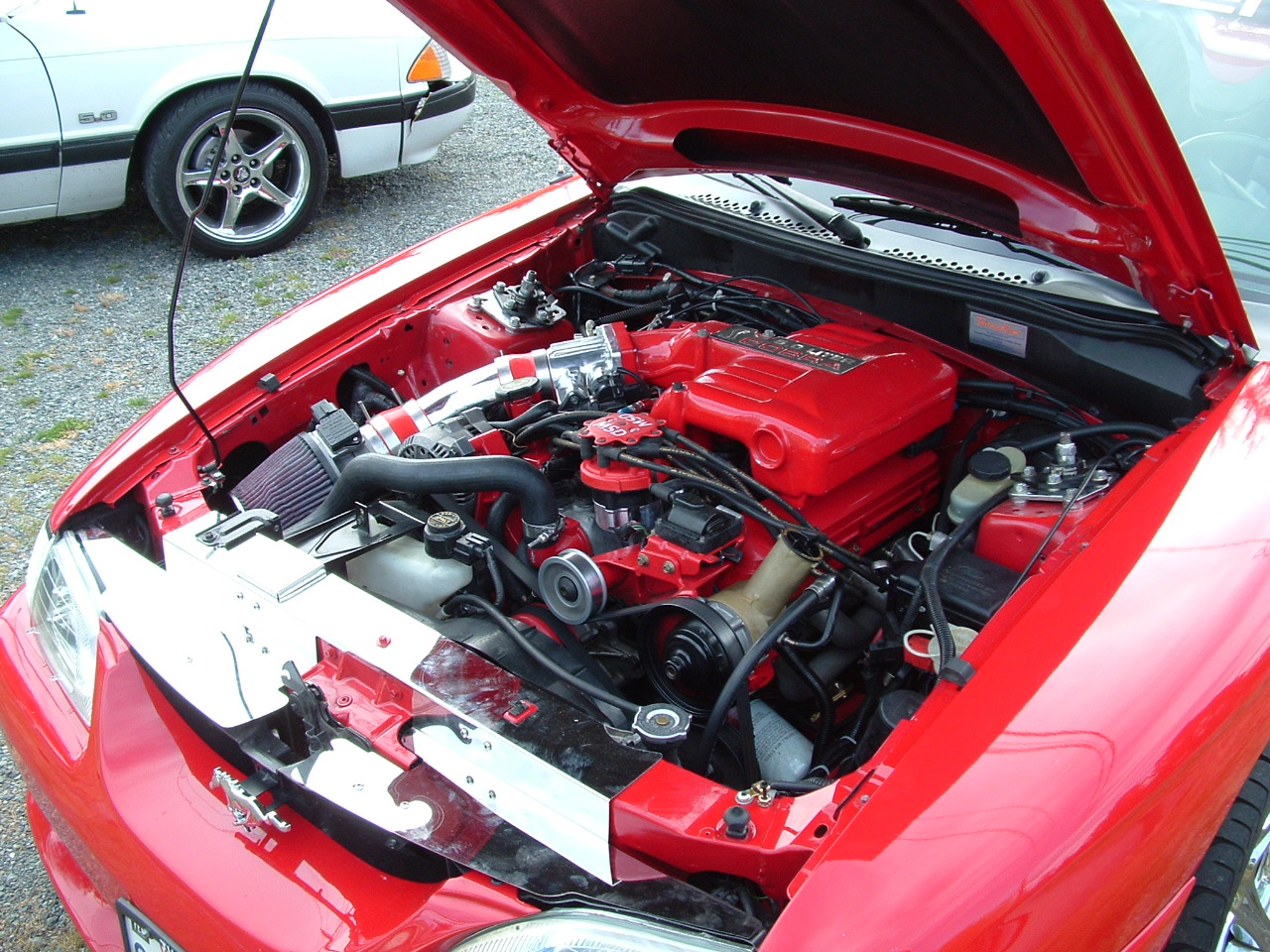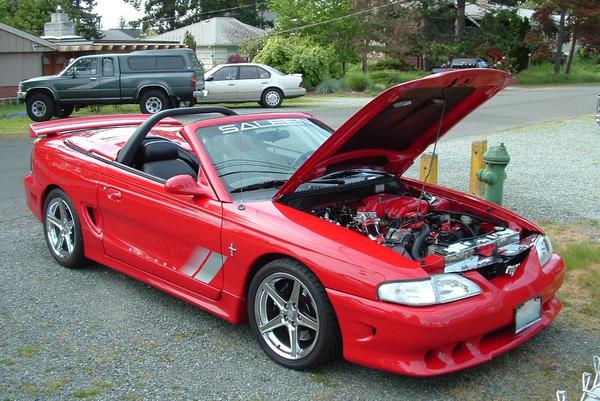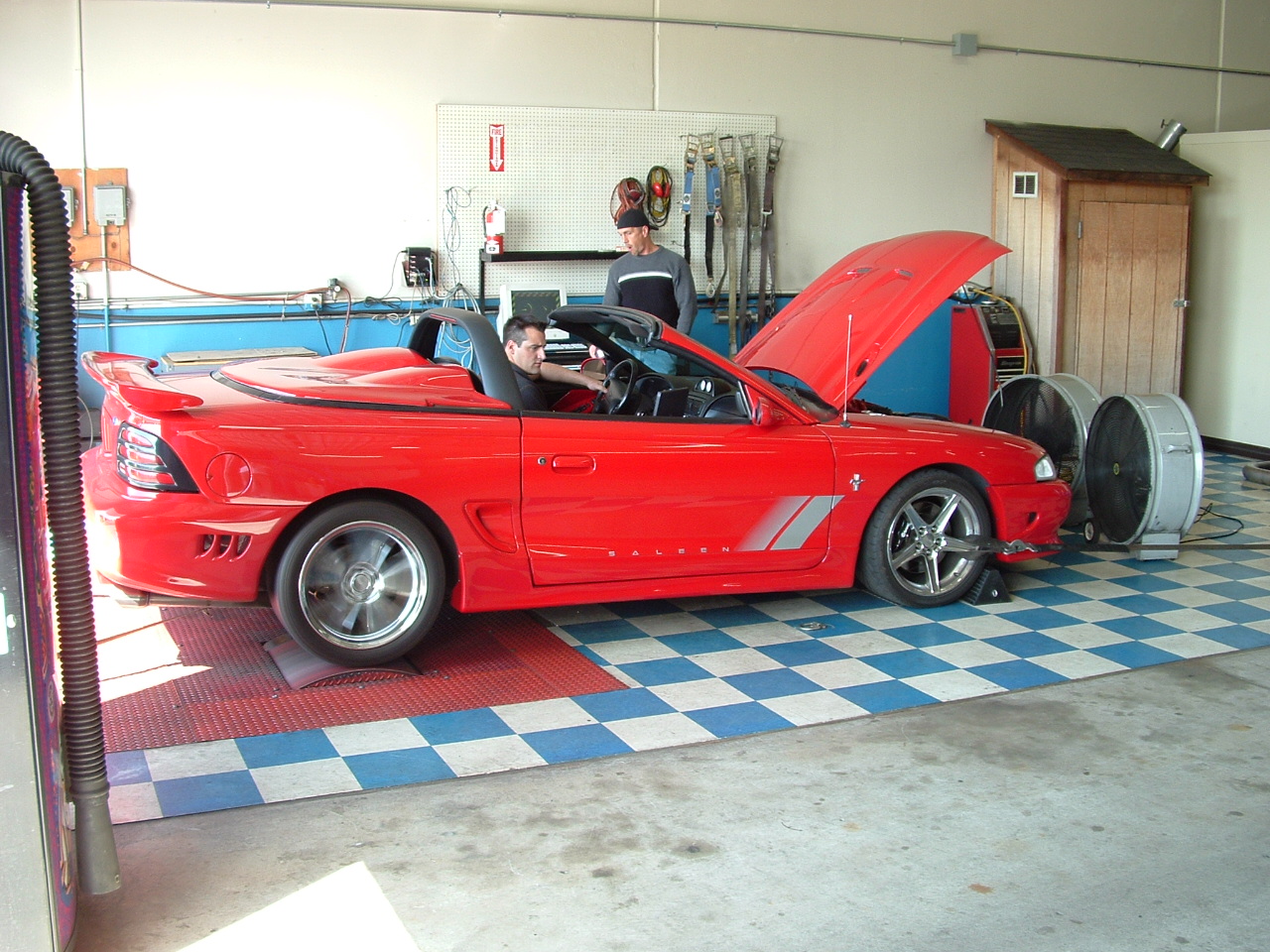 Original 347 build from 01'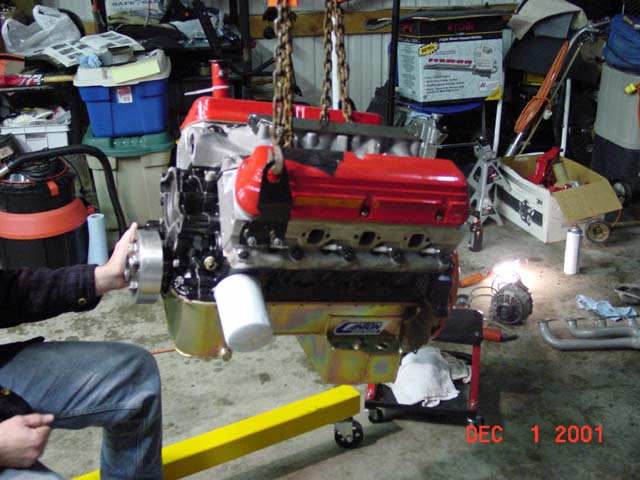 Here is one of the problems that I had that made me start the rebuild/update. Fel-Pro paper gaskets don't seem to hold up for long.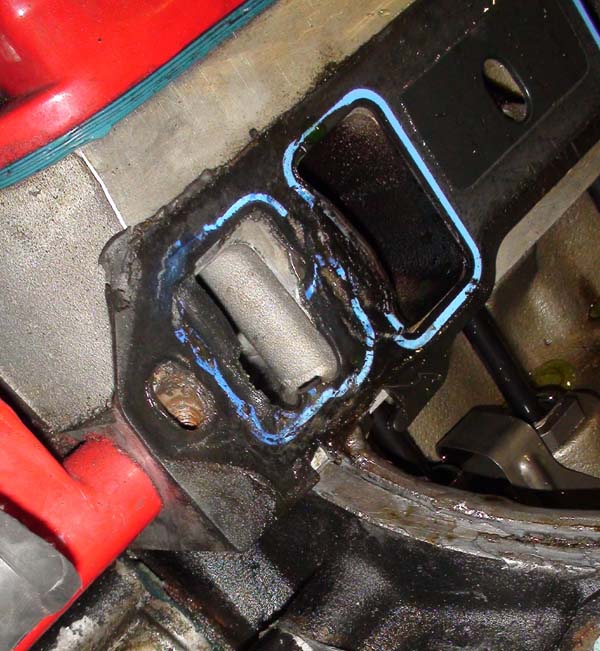 My new goal was to fix some of the problems the car had with the charging system, fuel system, cooling system and some minor other bugs. Of course the right thing to do was start with a Aeromotive / Glens performance fuel system and some new gaskets. Well that led into a blower and now a turbo. Keep in mind that it hasnt been ran at all. I just keep changing my mind about what I want to install.
The goal at this point is to have a streetable 600-700 rwhp car. Here is my progress so far:
The basics of the new fuel system. They are twin walbro 255lph pumps with a stock sleeper (-10 an)pickup. The lines are a single -10 feed and a -6 return. I am then running a aero boost indexing FPR and aero rails. I am also using a 100 micron filter before the pumps and a 10 micron filter after the pumps for fuel filtration.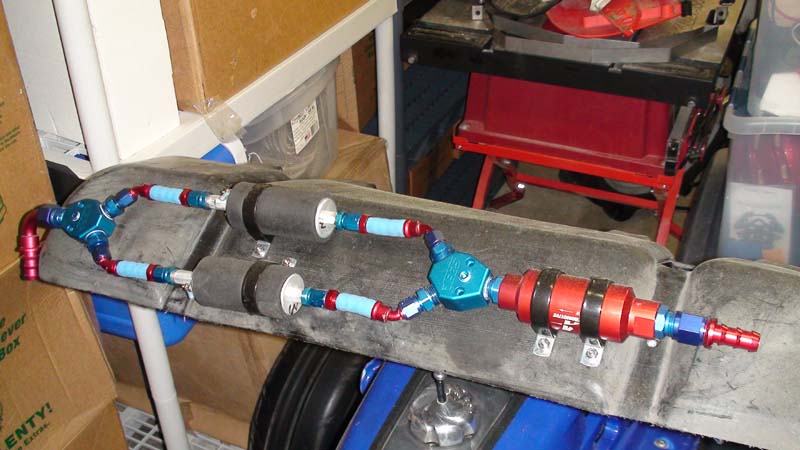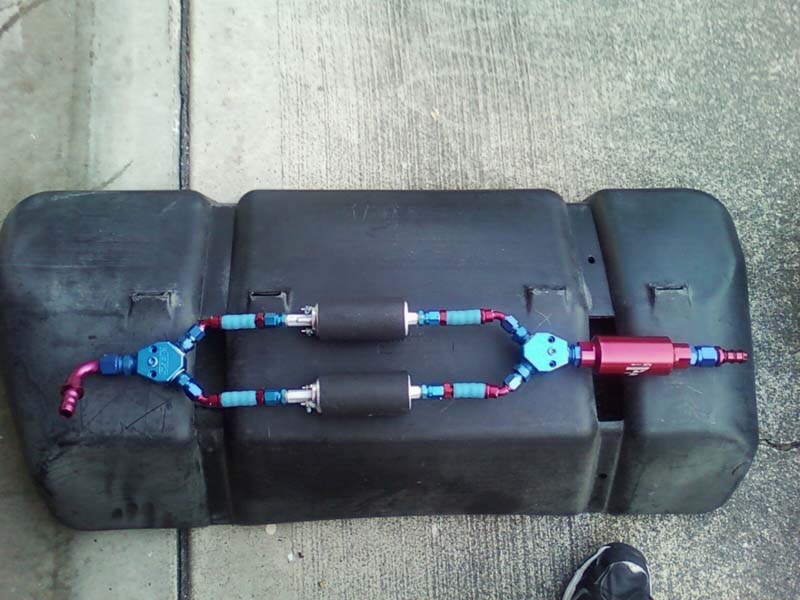 The (now gone) first blower moch up with a YS trim vortech: