Discussion Starter
·
#1
·
I've done a couple swaps already and I'm wanting to do another. This time with a the F-150 variant. I know others have done it but I would like to see a true comparison, power wise, with headers, intake and tune. It'll prolly take me a little longer to complete since I have a lot of things going on and I'm trying to keep this one a little more budget friendly.
Here's the car I'm gonna be using. Originally a 4 cyl auto car that I'll be switching to manual. Overall in pretty good condition.
I picked up the motor this afternoon and started tearing off some stuff that I knew I wouldn't need. Let me tell you... that cast crap is heavy and the motor mounts are ridiculously heavy. I took the intake off just to clean it up a bit.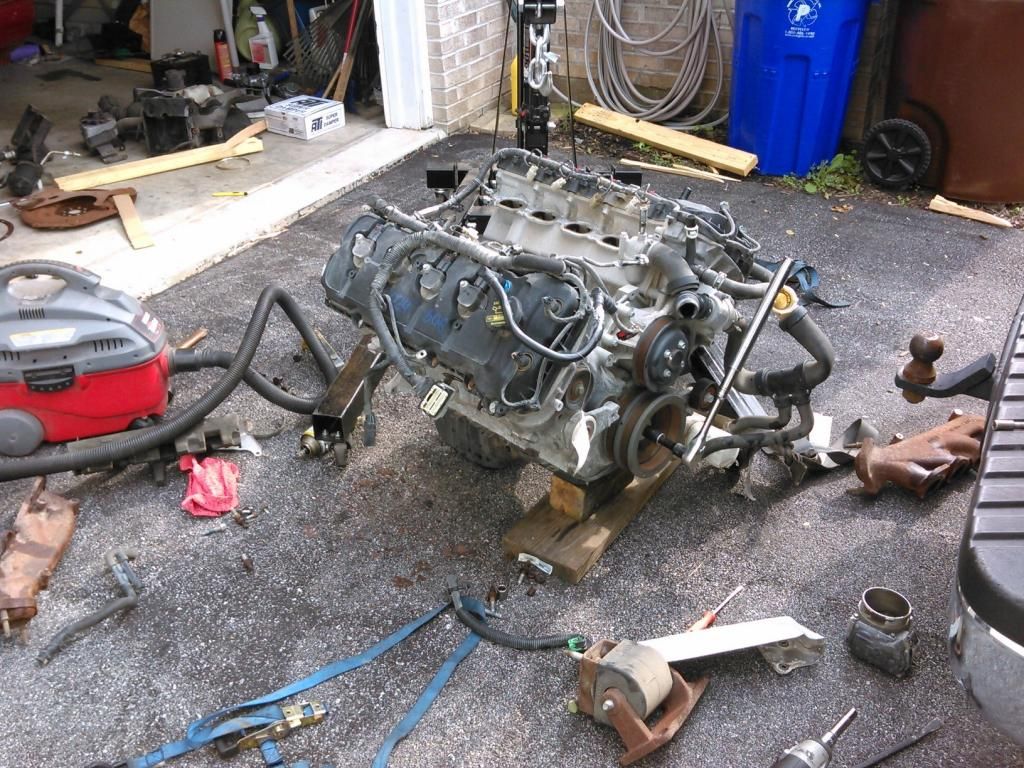 There's been a lot of talk about the intake... looks identical to the GT intake if you ask me. It doesn't have the gromets in the top to attach the 5.0 cover but it does have the holes for the gromets. Since I can't run a cover on my Factory Stock car I pulled the gromets from there and put them on the F-150 motor. The F150 heater hoses may cause some interference with running the cover. I also swapped the fuel rail insulators between the two.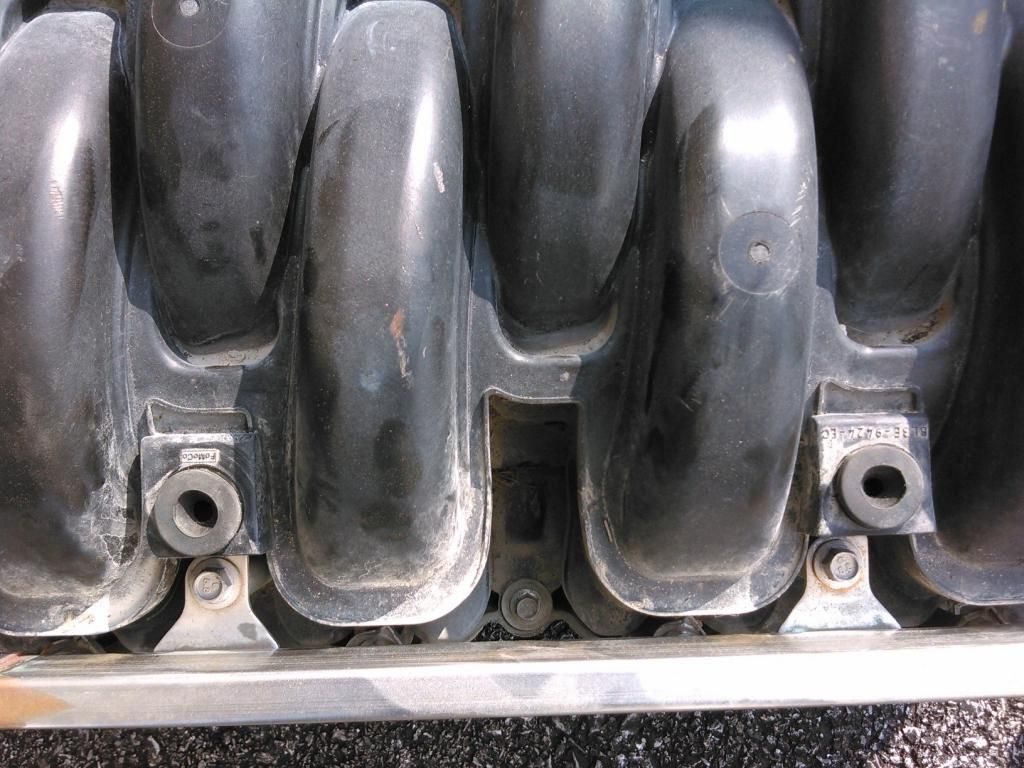 As mentioned by others... the timing cover is a little different on the F150. This motor is from a 2011 so don't know if there are changes between the years. It doesn't have the hole tapped for the pulley just to the right of the water pump. From pictures I've seen online, it doesn't need it. I'll just have to figure out the right length belt since the Boss alternator belt is a touch too long. The bolts from the Boss alternator kit fit the F150 alternator so I'll have to size them and get some duplicates.