Discussion Starter
·
#1
·
Power Adder Solutions, Inc is a
Distributor
for all Air Flow Research products. Please post or PM your need's for pricing.
Thanks,
[email protected]
,Inc.
PowerAdderSolutions.com, Ford Mustang Performance Parts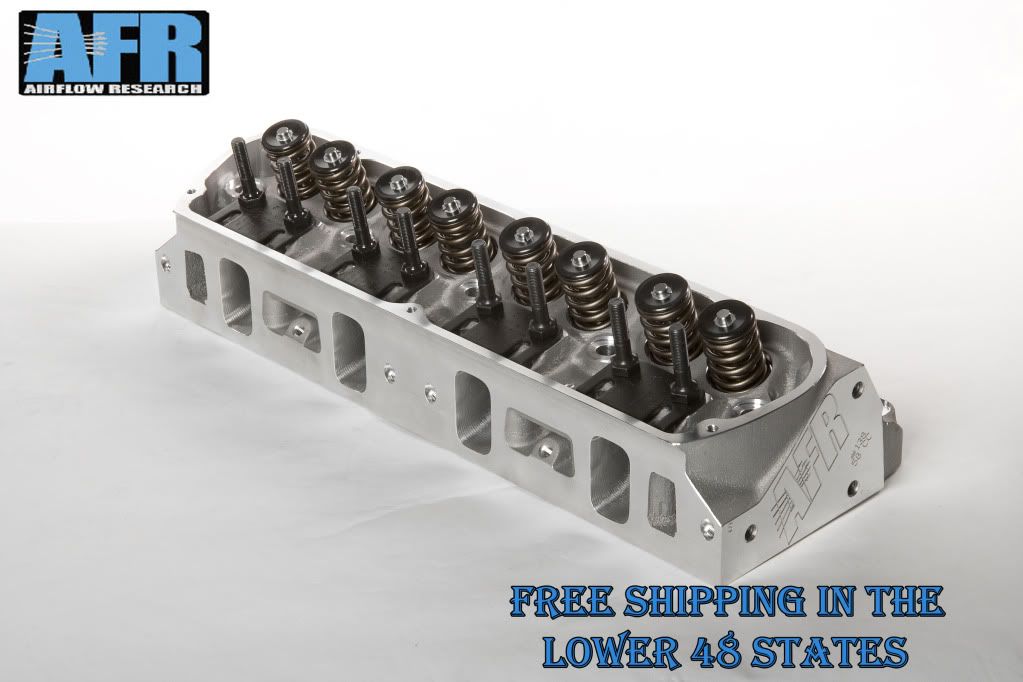 Are you looking for big torque and horsepower number? Only AFR's 225cc aluminum cylinder heads will provide you with exactly that. With the largest intake and exhaust runner volumes for our in-line Ford line up, these are the ultimate for NMRA Renegade or Hot Street classes. With lightweight 8mm 2.080 intake valves and 1.600 exhaust valves these heads move massive amounts of air. Combustion chamber volumes of 58cc or 72cc accompanied by 80cc exhaust ports which are raised .375 higher than stock. AFR's new 225cc is the perfect choice for 347 through 427 CI windsors engines operating between 4500 to 8500 rpm. Our trademark 3/4" thick cylinder head deck makes them ideal for heavy nitrous or blower applications.