Discussion Starter
·
#1
·
Power Adder Solutions, Inc is a
Distributor
for all Air Flow Research products. Please post or PM your need's for pricing.
Thanks,
[email protected]
,Inc.
PowerAdderSolutions.com, Ford Mustang Performance Parts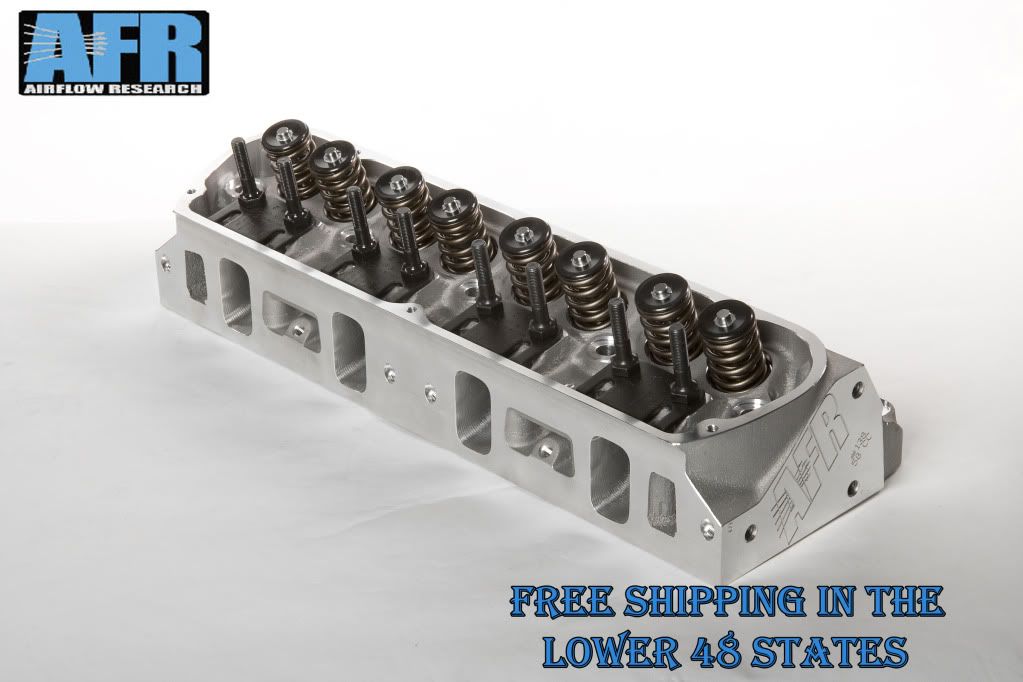 For the ultimate small block Ford street car, you´ve got to use AFR´s all new 165cc emissions legal aluminum cylinder heads. Unlike some aftermarket heads, AFR´s performance cylinder heads (CARB EO #250-3) fit all your stock components; no special parts are required! With lightweight 8mm 1.900 intake valves, 1.600 exhaust valve, combustion chamber volume of 58cc, and 68cc exhaust ports, AFR´s new 165cc is perfect for 289 and 302 engines operating from idle to 6000 rpm. A 3/4" thick head deck makes it ideal for nitrous or blower applications. These heads will not accept rail rocker arms. Hardened push rods required on all applications. Note: 1986 5.0L must have piston notched for clearance.