Discussion Starter
·
#1
·
I'm looking to either sell outright or part out my '97 GT. Black on Black leather, 5-speed. Second owner. First owner was a "little old lady." No accidents. Never raced or run on slicks.
$30,000 in parts and labor. The motor was swapped in 2008 to a D.S.S. stroker (5.0).
-New Ford Racing block, forged steel crank, rods, and pistons.
-Trick flow heads with "fast as cast" runners and CNC ground combustion chambers.
-Valve sizes are 1.84"/1.45" with upgraded valve springs
-Anderson Motorsports N-42 Hi-Rev cams.
-ARP fasteners throughout
-DSS bottom end girdle/windage tray.
- BBK aluminum Valve covers
-Adjustable Fuel Pressure Regulator
-Pro Products Typhoon intake.
- BBK upper plenum
-Venom 30lb injectors
-Anderson Power Pipe with fender mounted filter.
-Full length BBK headers,
-High-flow catted X-pipe,
-Magnaflow cat-back.
Drivetrain:
-FRPP HD clutch mated to stock T-45 (never seen slicks or drag radials)
- Steeda Double hook billet clutch quadrant and firewall adjuster.
-FRPP aluminum driveshaft
- '03-'04 Cobra diff and 31-spline Moser axles and 3.73 gears.
Suspension/Chassis:
-Car is lowered a little more than an inch with FRPP springs,
-KYB GR2 struts
-MM caster/camber plates.
-Full length MM subframe connectors
-Rear shock tower brace
-Front Brakes are Baer 6P calipers with 2-piece 14" cross-drilled and slotted rotors.
-Stainless steel brake hoses in front.
-SR FR-500 style chrome wheels,
-Nitto 275 in rear and 245s up front.
Interior:
- FR-500 style steering wheel
- Leather shift knob
- Steeda Tri-Ax shifter
- B-Quiet Ultimate throughout (like Dynamat) along with B-Quiet VComp on top of that.
- Custom enclosure built by Earmark to house a 10" JBL W6 sub and mono block amp.
- Formula One tint with a lifetime warranty
The paint will still shine nicely with a good polish, but has some clear coat loss in places like the front bumper. Other than that, this car is a complete street beast and a bit of a sleeper due to modest exterior mods.
Tuned by Manny at HPP Racing (SCT Tuner would be included if the car was purchased as a whole.) I'm just throwing a number out there, but will consider any offer. Asking price is $12,000, negotiable.
If you think you want the motor or other parts and not the car, we can talk about that, too. I will post better pics soon. The reason I'm selling the car is that I have it and a '93 Cobra and want to get a 2015 in my garage soon! My email address is
[email protected]
. The car is located in North Texas, Zip 75068.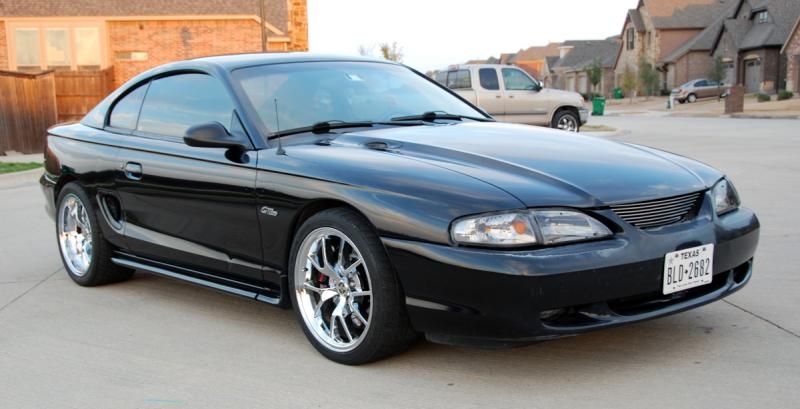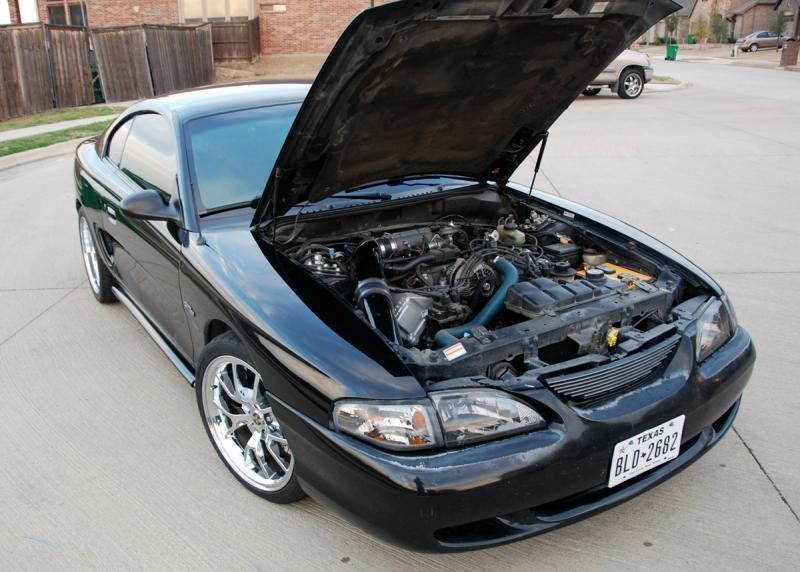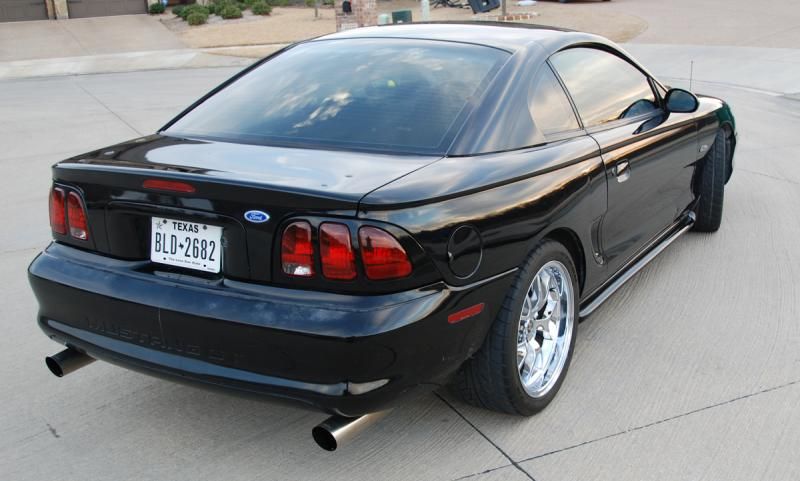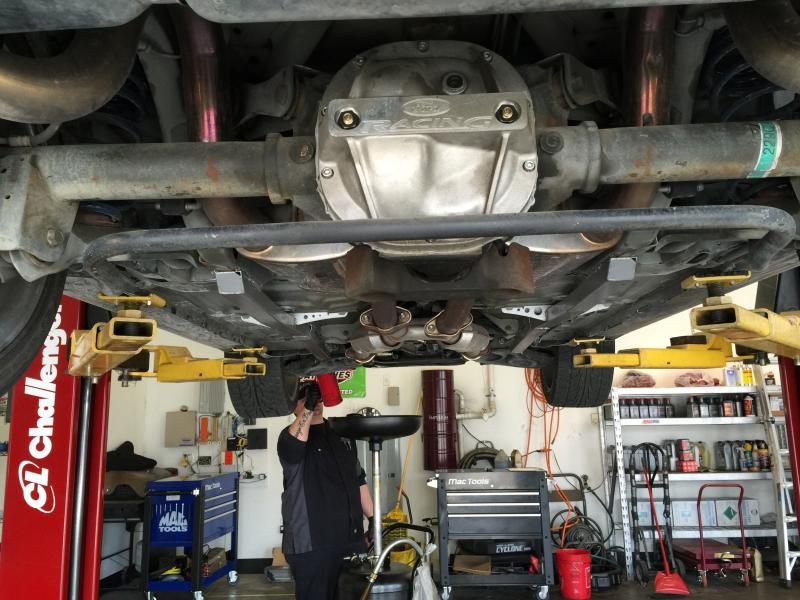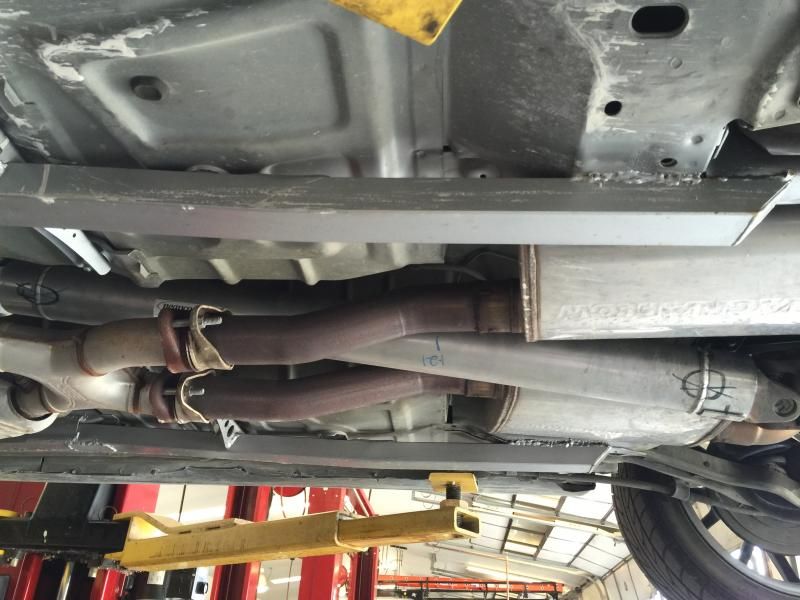 [URL=http://s42.photobucket.com/user/Jastanger/media/IMG_0712.jpg.html]