*****Car is Sold*****
***Updated 9/10/11***
My car is back up for sale, for real this time. All information has been updated below: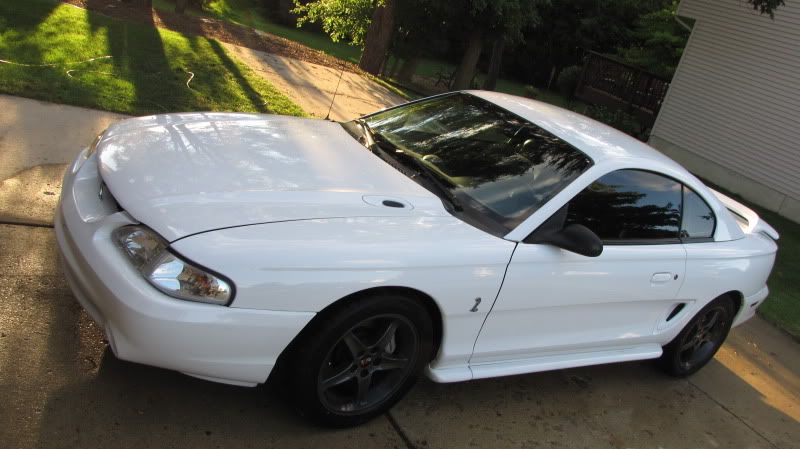 1994 Mustang Cobra
White / Black Leather
~82000 original miles
Modifications:
Suspension:
Front:
Griggs Racing Tubular K-Member
Maximum Motorsports (M.M.) Lower Control Arms
Koni SA struts with Griggs Coil-over kit (325lb/in)
M.M. 4-bolt Caster / Camber plates
M.M. Swaybar relocating mounts.
Rear:
Evolution Motorsports three-link upper control arm kit.
M.M. Panhard Bar
UPR lower control arms with one poly bushing, and one rod-end.
Koni SA shocks with Griggs coil over kit (275lb/in) (added reinforced M.M. lower shock mount on
RH side, LH side is integral to Panhard bar mount. )
Steering:
M.M. solid, u-joint steering shaft.
MM poly rack bushings.
Griggs Racing Bump Steer Kit.
Brakes:
Brembo 4-Piston front calipers (Focus RS kit, same as 2000 Cobra-R, but painted Silver)
Newer Brembo stock replacement 13" rotors.
Russell braided stainless brake lines (5 line kit, including both front lines, body to axle
line, and both axle to caliper short lines)
Stock Cobra Rear Calipers were NIB when installed about 4000 miles ago.
Drivetrain:
Stock 5 speed Transmission (80,000 miles)
Pro-5.0 shifter
King Cobra Clutch (installed around 65K miles according to the previous owner)
Adjustable clutch quadrant
4:10 Gears with some whine that is amplified by the double rod-end tri-link
Newer, repacked factory limited slip, with 2 extra friction discs
Newer axle bearings.
Wheels / Tires:
Gunmetal Grey Powdercoated '95 Cobra R wheels
275/40/17 Kumho ecsta XS tires all around with ~10 auto crosses on them. still good tread...nice and sticky.
Chassis:
M.M. Strut Tower Brace
Griggs Through-the-floor weld-in Subframe Connectors (these make this car ridiculously stiff.)
Engine:
Stock 82,000 mile internals, no smoke, no odd noises
Factory Cobra GT-40 heads
Factory Cobra Intake
Edelbrock 70mm throttle body
BBK style in-fender cold air kit.
Timing set at 14 degrees BTDC
Exhaust:
Bassani headers.
Bassani Stainless Steel Off Road X pipe.
Bassani X-series Catalytic X pipe included, but not installed.
SLP power flow 3" cat back (not the "loudmouth" version, but the somewhat quieter power-
flow, with real mufflers)
Interior:
Autometer Oil Pressure, A/F ratio, and Water Temp gauges.
Sony Mobile ES CD head-unit (old, but works great, if you can hear it over the exhaust)
Original Driver's seat included. The Recaro in the photos may be available depending on the offer.
Exterior:
Completely stock with the exception of black painted taillamp "grills" and clear front marker lamps.
Condition:
Exterior:
The paint and body look great, but it does have some small stone chips in the front, and a couple of very small scratches on the fascias, generally much less wear than a typical 82,000 mile car. There are a couple of very minor dings in the quarter panels. The Paint is original, and there is an area below the RH C-pillar that apparently didn't get properly cleaned prior to paint. In this small area the paint has flaked off to the primer. This is in the shadow of the C-pillar Appliqué, and not immediately noticeable. There is no evidence of any crash damage, the inner fenders, and underbody are completely straight.
There is a dent in the bottom of the factory oil pan (was there when I bought the car). It is simply cosmetic damage. There is also some minor seeping of the rear main seal, as is typical, but not even enough to leave a spot on the garage floor where it sits for extended periods.
Interior:
The interior is in excellent condition. No broken trim, everything works, including the cruise control, the carpet is in excellent condition, and even the original "Cobra" floormats are in decent condition. The leather seats are still very nice, although the driver's seat is showing some minor wear on the outside bolster, it is still much better than most. The Passenger, and rear seats are extremely nice, only showing the typical wrinkles that are inherent to these seats. The A/C even blows very cold.
Asking $7500
The car is located in Belleville, Mi, and can be in Dearborn any sunny weekday for you Fordsters.
Scott Ford
sford56 at g m a i l dot c o m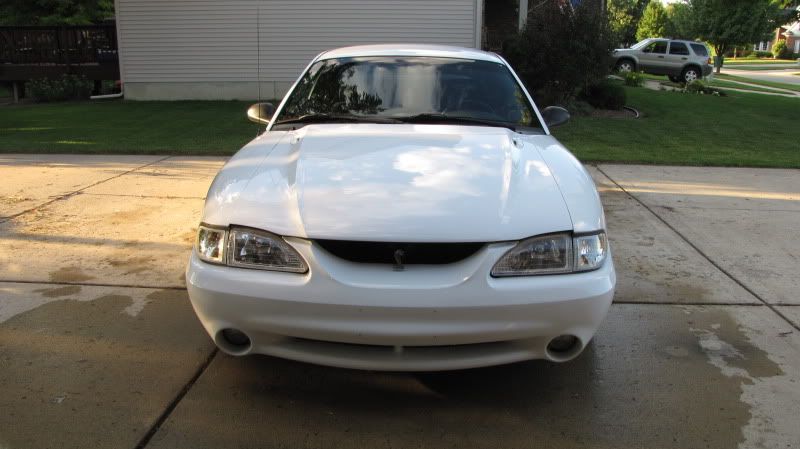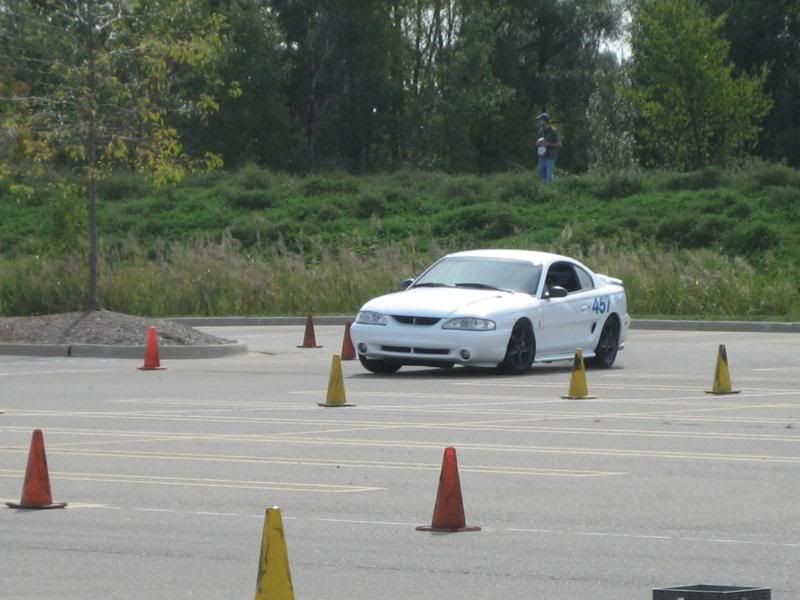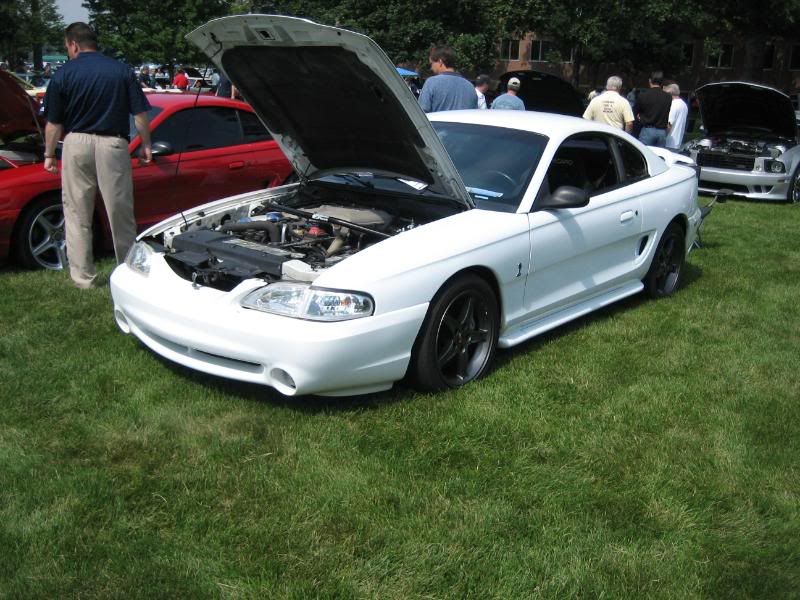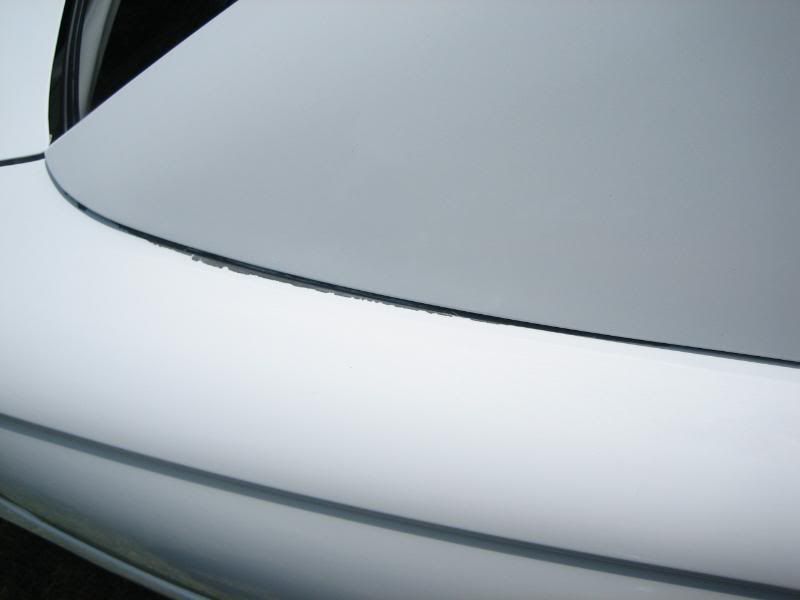 More photos here:
cobra forsale pictures by sford56 - Photobucket
Video of the car in action