Discussion Starter
•
#1
•
Up for sale is my garage kept 1993 Calypso green lx coupe,
vin# 1FACP40E1PF120883.
Let me start by saying this is a street car but could easily be a full blown track car if someone wanted to go that route. I drove this car over 200 miles combined highway and city and under normal driving will not go above 180 degrees and 190 if you get on it hard. Even got 20 miles to the gallon with the Viper Spec 6 speed. Title is in hand and clean. You will not find a cleaner full interior, power everything car anywhere. Some of the mods:
Bennet Racing forged 393ci
#101116 you can check on their site. Scat H - Beam rods, 3850 forged steel crank, Diamond pistons job#31421 32cc dish etc.
Vortech s trim
supercharger with small pulley
Victor Jr. heads 1.6 roller rockers 8.8 to 1compression

Bennet custom grind hyd roller. It is super street able but I will not give the specs out in case the new owner wants to keep it quiet.

Full Aeromotive Fuel system Pumps are hidden before the fuel tank and do not hang out the back and since the car has tips it is sometimes a sleeper.

Welded 8.8, rear girdle strange 31 spline axles, alum shaft, upgraded diff etc.
The suspension is a brand new AJE tubular k member, upr adj. caster camber plates, Aje motor mounts, Strange 10 way Adj. struts and shocks. Rear has Eibach lowering spring but also have stock gt springs for the strip. Adj. upper and lower control arms. Team Z ARB welded in NEW, Strange coil overs with 14" 175

Hurst line control...

Transmission is a Viper spec T56 D&D 6 speed spec stage 3+ clutch and upgraded flywheel. Billet shifter etc.
Car has a griffin alum radiator, electric fan, msd cap and rotor and new plugs

Body is straight and stock except for a fiberglass 2.5 cobra r hood. I would say the body is an 8 and the paint a 7 as I am very picky. Interior is a 9 no doubt about it. It is classic gray with Autometer boost and fuel on the a pillar, and oil press. and water temp which still retain ac vents. Rockford Fosgate highs with alpine face. This car has power steering and PB on the car. NEW CLEAR 6 piece head lights

Cut off switch in back of license plate....

Battery in trunk

am being as honest as possible just as the previous owner was with me. Feel free to call and hopefully only if you are very serious. So many other parts like a catch can, moroso overflow tank, new 130 amp alternator, Battery in trunk, Painless wiring etc.
$16,000 obo but don't be afraid to throw me an offer. My email is

[email protected]

. Email me and I will be happy to give you my number. Or pm me. Car runs strong and the motor, k member, and trans are pretty new. My name is Ethan and I am located in Lincolnshire, IL.

Just recently, I blue a head gasket due to bad gas and timing, heads are being machined and all freshened up by Todd Goodwin competition.

I also just added a NEW MSD 6al2 and hooked it up the correct way to the clutch switch and works perfect. It also has a MSD timing retard box with the dial in the car. As all of you know this is a rear well built car and I am ready for a TURBO automatic.

I am looking for a extremely well built single turbo auto notch that is turn key. and proven!

My car as it sits is a super street/ strip car that will plant you in the rear seat! The car is currently being put back together by www.blackdogracing.net no expense spared. I have several muscle cars and love the ford notch backs, epically with a bullet proof auto and single turbo..Show me what you got. This car had live in the south and has 0 RUST and only minor paint flaws....

I ONLY WANT A SINGLE TURBO AUTOMATIC THAT CAN BE STREET DRIVEN AND TAKEN TO THE TRACK AND DRIVEN BACK HOME....WITH THE WIFE...LOL

Also note the current pictures are taken with the forged American racing billets, I have on the car Welds front and back with M/T 275/60/15 and shinnies up front...Looks killer. I have only ran the car several time and could not really hook very well...Best time was a 11.20, this car is a high 10 second street driven car...A real sleeper....

I have every receipt of every part or service since I had owned the car.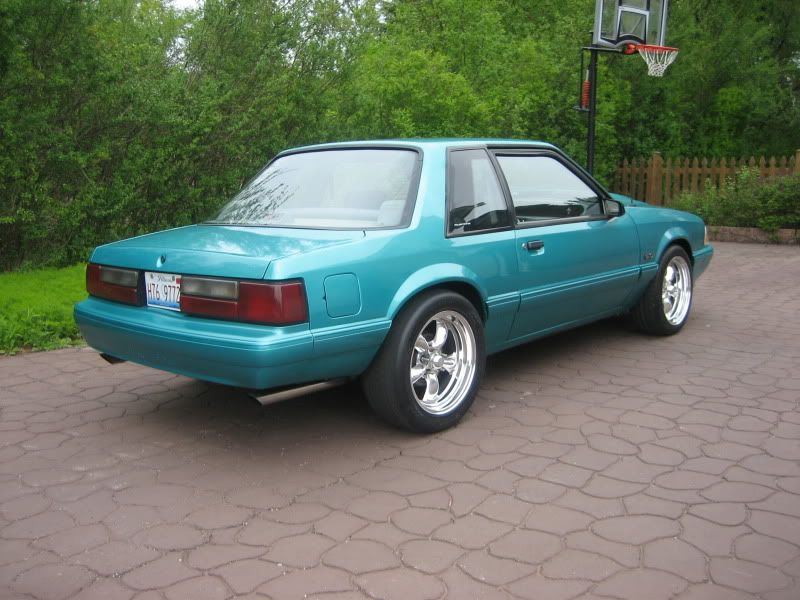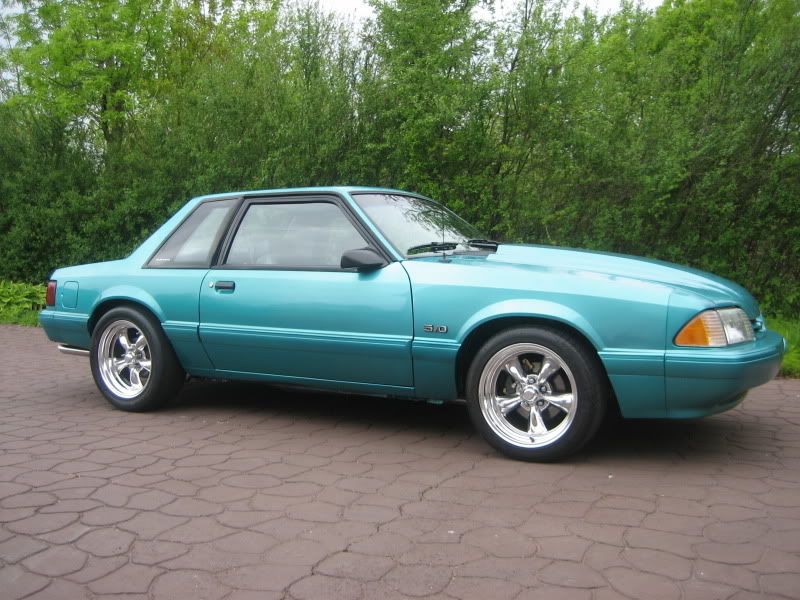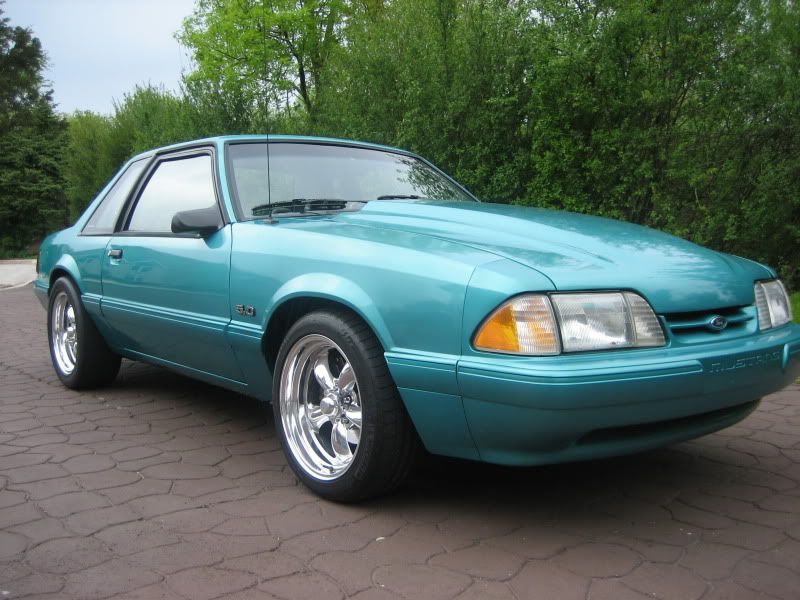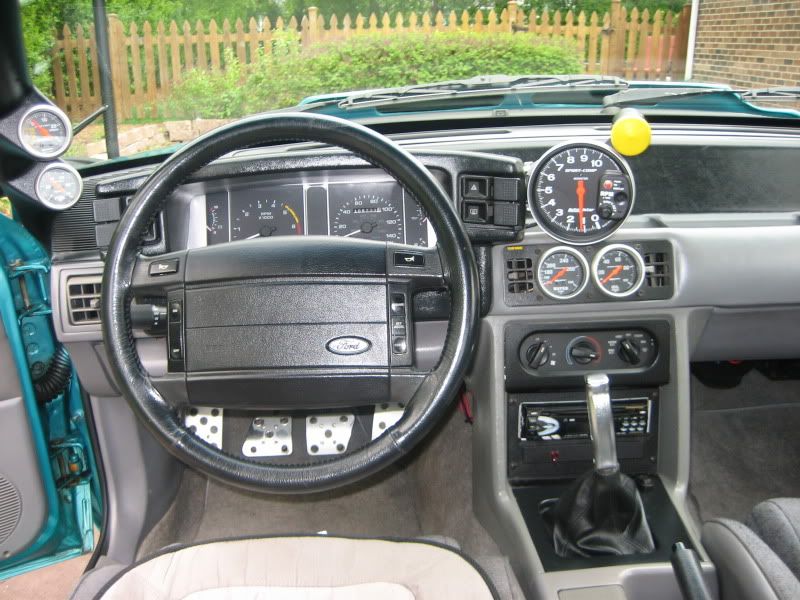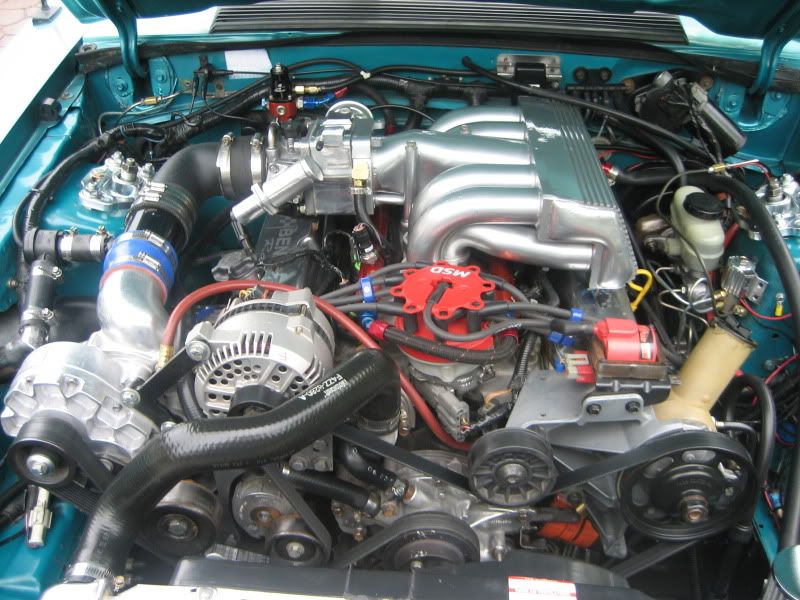 http://i118.photobucket.com/albums/o93/dukeme/1993 Mustang Notch/Mustang93NotchMay014.jpg