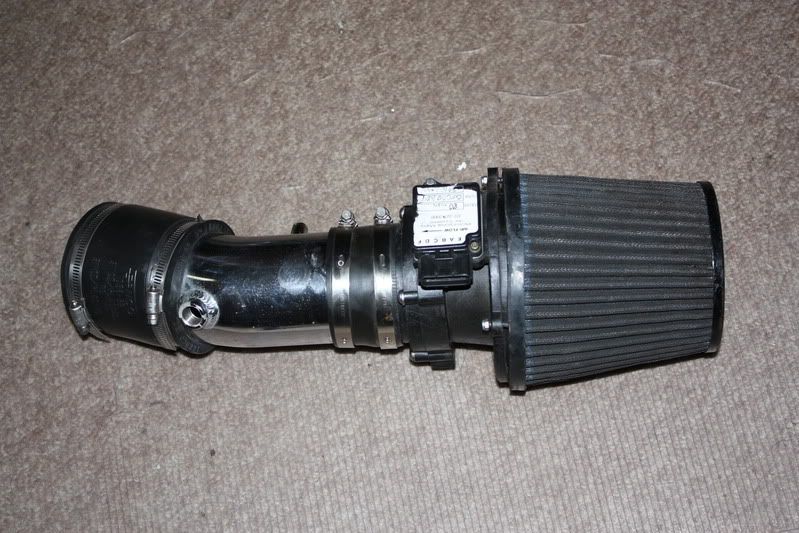 This came off my 94GT. You get everything pictured plus a set of 8 (30lb injectors, red top) There is 8,000 miles on this stuff. It was purchase new and everything worked 100%. I have gone a different direction with the car and I no longer need this. The MAF was recently cleaned and I'll clean and oil the filter before it ships if I can find the stuff. The chrome intake tube is for a 94/95 gt and has all the provisions for sensors.
What you get:
Chrome intake tube (94/95 5.0 GT/Cobra)
UPR Big Mouth Filter
80mm Mass air calibrated for 30lb injector
(8) 30lb injectors (red top)
Rubber Couplers, and hose clamps for install
The prices I paid for this stuff new
Injectors $250
Maf $300
Filter $35
Intake $75
I have $660 invested into this. I will sell everything for $275 shipped. Add 3% if using paypal.