Discussion Starter
·
#1
·
Diablosport is pleased to share our 2013 G500 tune results!
The good guys at the Audio Advisors were kind enough to loan us their brand new GT500 for some flogging on the dyno. Thanks!
The car lived up to its hype by laying down a ridiculous 575 rwhp/612 ft/lbs, bone stock.
The torque curve is massive, bone stock its making 500 ft/lbs before 2500 rpm...
With just the addition of the newly created Diablo tune for the GT500, we saw gains of 43 rwhp and a peak of 615 rwhp/638 ft/lbs.
Throttle response is improved, power gains show up everywhere....this thing is awesome.
Heres the dyno results: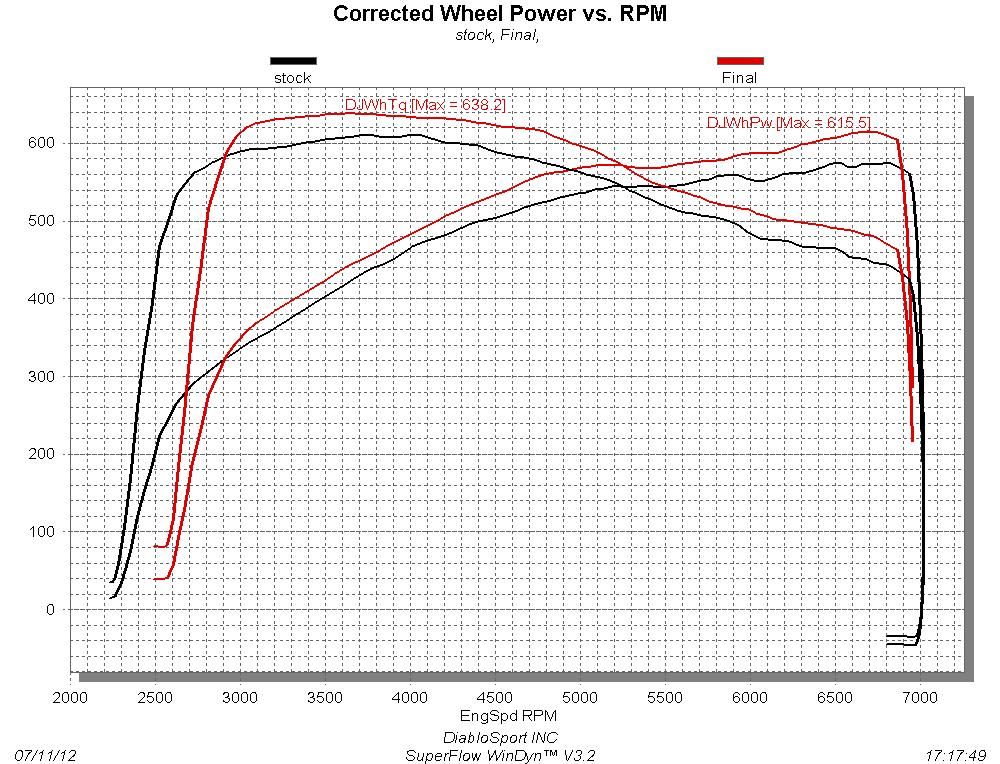 We'll be retuning once a CAI and pulley are added, and offering those tunes to anyone who would like them in our Trinity and inTune devices.
Thanks!