2000 Mustang GT, 53K miles; black exterior with grey leather interior, Mach 460 stereo, 4.6L engine with Vortech S-trim supercharger, Trick Flow intake, throttle body, mass air meter, SCT chip tune, aftermarket Comp Cams, 42 lb injectors, T-45 transmission, Spec Stage 2 clutch, Ford Racing aluminum driveshaft, BBK long tube headers with h-pipe, 2-chamber flowmasters, Bullitt tips, subframe connectors, lowered 2", Lakewood lower control arms, UPR uppers, 31-spline carrier with 3.55 gears, 31-spline axles, Cobra front bumper, cowl hood, wing removed from decklid, tinted windows, 17" Saleen SC replica rims with new Mickey Thompson 315/35-17 drag radials on back. Made 435 at the wheels. Located near Houston, Texas. Price is $15K. If you're serious about it, just give me a call, please don't waste my time.
It's a fast little street car, definitely not a 10-second ride but I haven't had it on the track. My guess is in the 11.90-12.20 range on the Mickey's. A/C blows cold, heat is hot, no driveability issues at all. Super clean ride for the street. Also, I just removed all of the stickers you see in front of the radiator, looks much cleaner. Just a polished cover on it.
Video of car idling:
http://www.youtube.com/watch?v=sU83ZRkT94A
Also have some Monocoque wheels/tires that can go with the car for an additional $750. I'd rather not sell them separately unless the car sells and the buyer doesn't want them.
Call Kenny at 409-750-2749, or email
[email protected]
.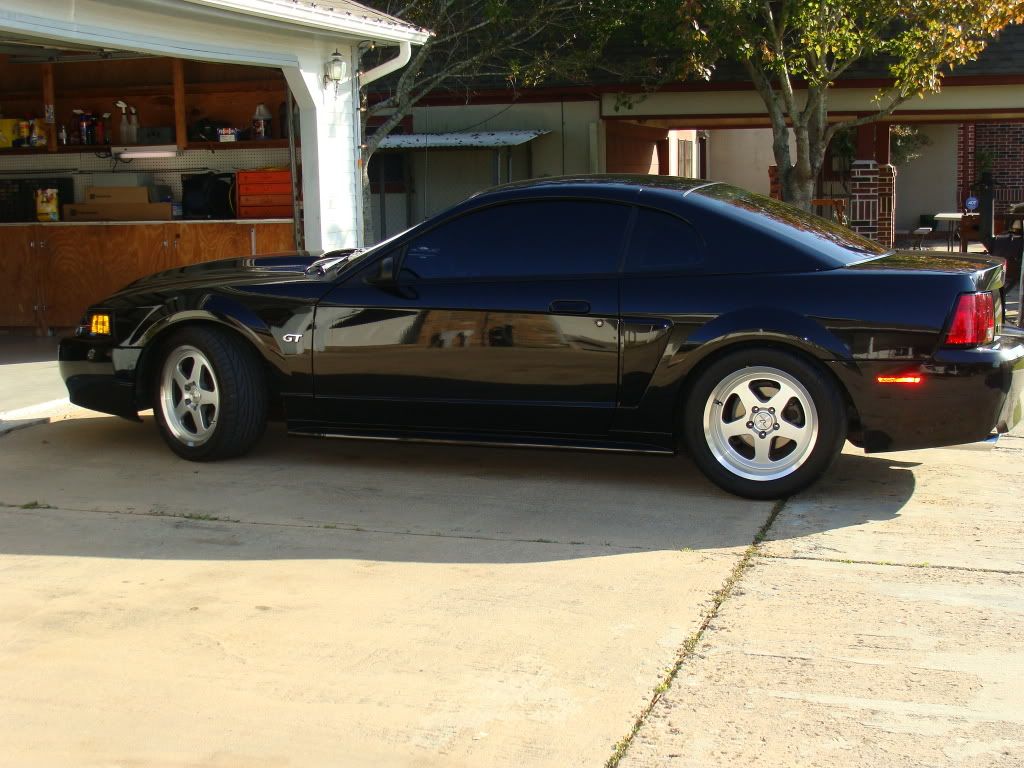 Just put some smoked tail light lenses on it a couple of days ago: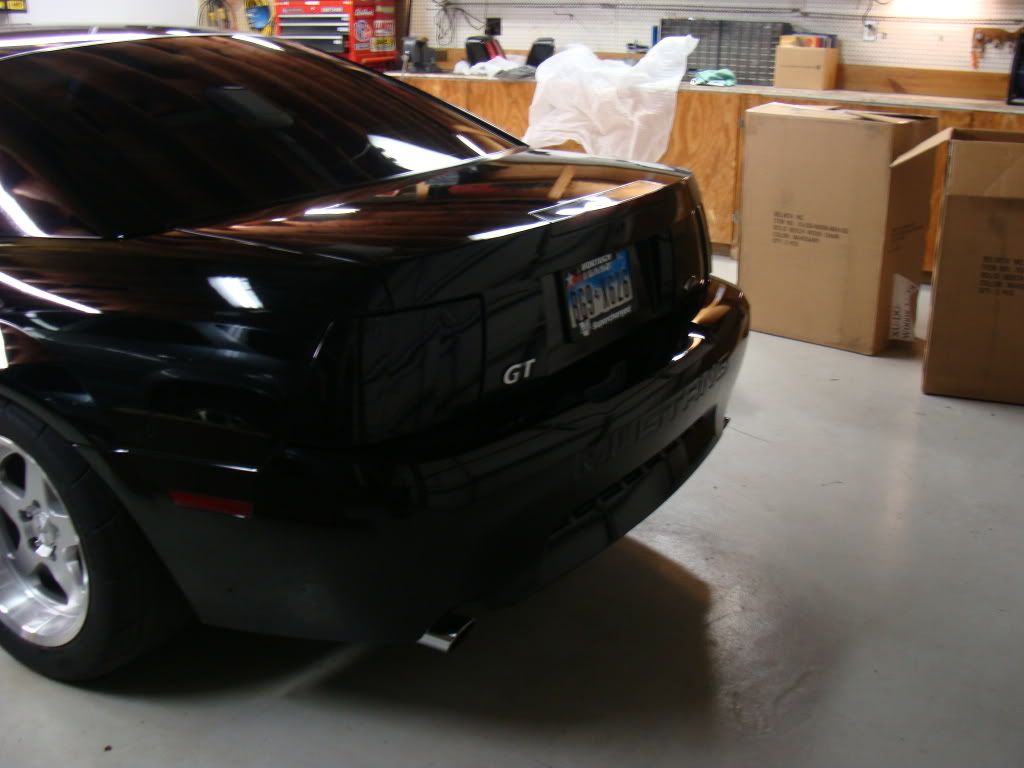 New rear tires: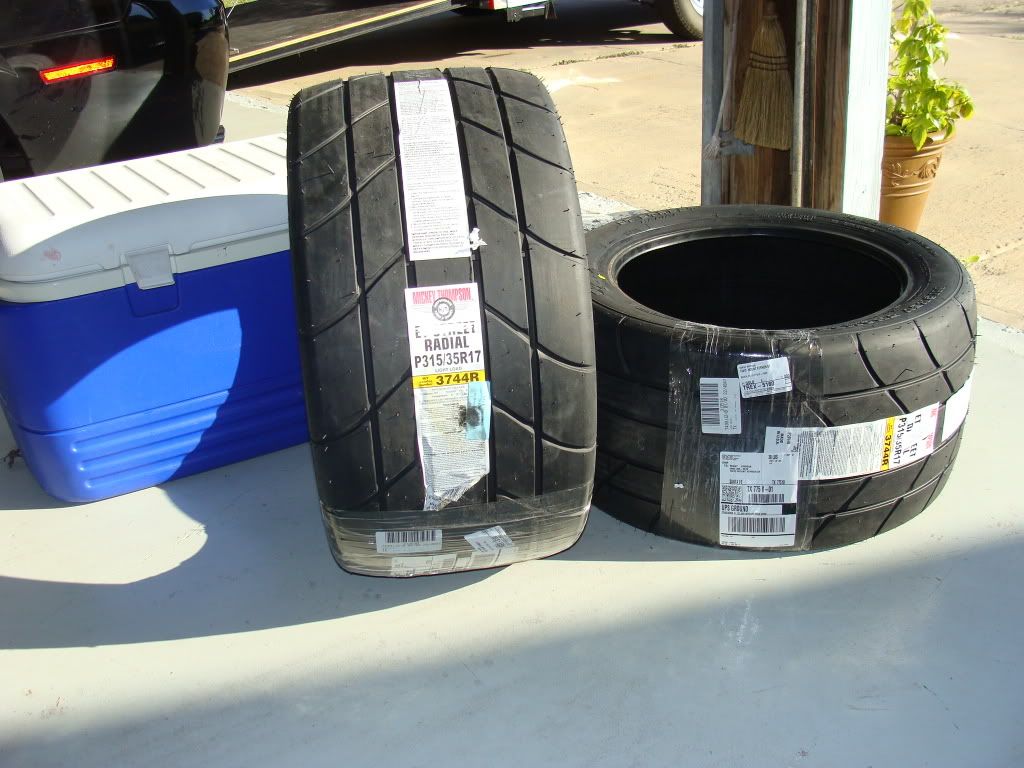 Picture with the Monocoque's: