I bought this car almost two years ago mostly stock and it has been a very fun project. I am ready to move onto another project though.
1993 mustang LX Coupe factory 5.0 litre car and factory 5 speed car. 66,000 original miles on the entire car. Car lived all of its life here in the PNW so absolutley zero rust or corrosion on the car.
Exterior:
Car is Factory red with beautiful factory paint. I will tell you that the front of the car has been reshot at one point in its life but they did a respectable job when they resprayed it. It had a couple of dings in the body when I purchased it but had all of them removed by an amazing paintless dent removal technician. The body is as straight as it can be. There are no dents or dings on the car. The paint is in excellent condition. I would put it up against any factory paint car as far as look and quality. I have touch up paint for the car that is from Dr. Colorchip. If you have never used it, you would be amazed. There are no chips in the paint at this time, the few it had have been touched up and are barely noticeable.
I just replaced the headlights markers and turn signals a couple of months ago with new factory replacements. All lights work as they left the factory in 1993. No fog lights
The worst part of the exterior of the car is the lower window trim along the top edge of the door where it meets the glass. I have them looking good, but if left out in the sun or stored for any length of time they start to grey and dont look 100%
There is no winrg or body kit and all of the factory badging other than the oval on the rear decklid has been removed.
Exterior of the car I would give a 9.5 of 10, it is one othe nicest foxs I have seen or owned.
Interior:
Lets say its factory.......not like as in been used for the last 17 years, think more like as it left from the factory. There are no scratches on the interior panels, all of the interior pieces are in place and functional. It has the factory ashtray door in place and operational. The power windows work as well as all of the guages and the lights. It has stainless trim on the door sills and I made a stainless panel that sits in the factory location that has holds the aftermarket cd player as well as the autometer phantom boost and Air Fuel Ratio guages. Speakers are factory.
The seats are in great shape, rear is like new as is the passenger seat. The driver seat is in great shape,but the entry lumbar is beginning to get a little bit thin, there is no hole in the seat, but you can see a little bit of wear. There is no gangster lean to the seats, they are in amazing shape for a fox body. There is no bs wiring in the car everything that is in it was there from the factory other than the guages. No alarms or other stuff that shouldnt be there. I have been all through the car and under the dash is no exception.
Car does have AC but needs to be recharged.
Interior is all black a very rare color combo.
Interior is easily a 9 out ot 10 if not better.
Drivetrain:
Here is where it gets fun.
Engine is as it left the factory (My goal was to see what I could do with a stock 5.0 Intake to Pan)
However that is where it ends.
Engine has a B&G Turbo kit on it. The kit has been modified a little bit however. I have installed a second auxiliary wastgate. I had boost creep issues with just the one wastgate on the car. Car has a 76mm Master Power turbo on it that has zero issues and maybe 3000 miles on it. Has an aftermarket frontmount intercooler that fits the car much better and is of much higher quality than the kit intercooler. The intercooler is completly hidden from view and is mounted at a nearly 45 degree angle behind the fron bumper. I trimmed as little as I could from the very bottom of the lower valance when fitting the intercooler. Headers, crossover and downpipe are all wrapped in black thermal wrap to keep underhood temps at bay. Engine never gets warm. Has a Mishimoto aluminum radiator in it with a Steeda stainless radiator mount.
As far as the engine and turbo setup that is about all.
Fuel system consists of Siemens DEKA 60lb injectors, a BBK 255 LPH in tank fuel pump.
The car also has PMAS blow through setup and an SCT Chip that piggybacks the factory ECU. The car was tuned at Blood Enterprises in Kent Washington and put down almost 400 HP to the rear tires on their dyno.
Exhaust is full custom with no CAT. Single 3.5 downpipe splits and goes into the aftermarket cat back system. Car is very quiet until the boost hits.
Ford Motorsports King Cobra clutch transfers to the factory 93 tranny which is the best year of transmission that ever went into these other than the world class tranny. Has a short shift kit on the tranny and a white shift knob. Car also has a BBK adjustable cable on it as well as an aluminum quadrant.
Ford Motor sports aluminum Driveline
Factory width 8.8 housing stuffed with a 31 spline auburn posi and an aluminum cover with a girdle support on it.
Dutchman 31 spline cromoly 5 lug axles.
North Race cars rear Cobra brackets that allow the use of the factory width rear and SN 95 cobra brakes
Has new calipers and factory rotors, has proper e brake cables but needs the 93 cobra center emergency brake cable to operate. One of the only things this car needs to have done to it.
Front has 94/95 SN 95 spindles with new factory ford cobra brakes (These were not takeoffs) Has braided stainless hoses as well.
Ford Motorsports b springs all the way around
Brakes were done the right way with an sn 95 master cylinder and the Ford Motorsports residual valve upgrade kit. Also has an adjustable proportioning valve as well. The brakes are amazing on this light and small of a car, they will bring the car to a stop in a hurry.
I have two sets of wheels that go with the car. The first set is the DD wheels, there is one wheel that is not in great shape and the other three are in great shape. They are the sn body style bullit wheels with Riken Raptor 245 45 17 tires in great shape, quiet and drive really well.
I also have a set of black 18" saleen wheels that may go with the car, to be truthful they are just to big for the car, too wide the tires rub and thats not how I build stuff.
I also have a set of 10.5" wide bullets for the rear with new Mickey Thompson Drag radials maybe 6 or seven passes total.
That is what I can remember off the top of my head. I have had the car apart from front to back and can answer any questions you have.
The car is a wonderful commuter car to be honest and goes down the road very well and is well put together and composed if you can keep your foot out of it. Drive by the boost vacuum guage and you can get 25 MPG. However when you step on it you better be ready for it, 400 HP in a fox body like this is a handful, the rearend will brake loose in any gear at just about any speed when the boost hits.
I have had the car at PIR and I am not a drag racer and it is not a drag car. Best I could get out of it was 12.80's granny shifting and learning the car. Trap speeds were around 113 so the car should be an 11 second dd easily.
I have spared no expense on this build and I think it shows. Cash only please no trades.
You can reach me at
[email protected]
and I will have a link to
Thank you and please dont hesitate to ask questions.
Car is in Portland Oregon
Sean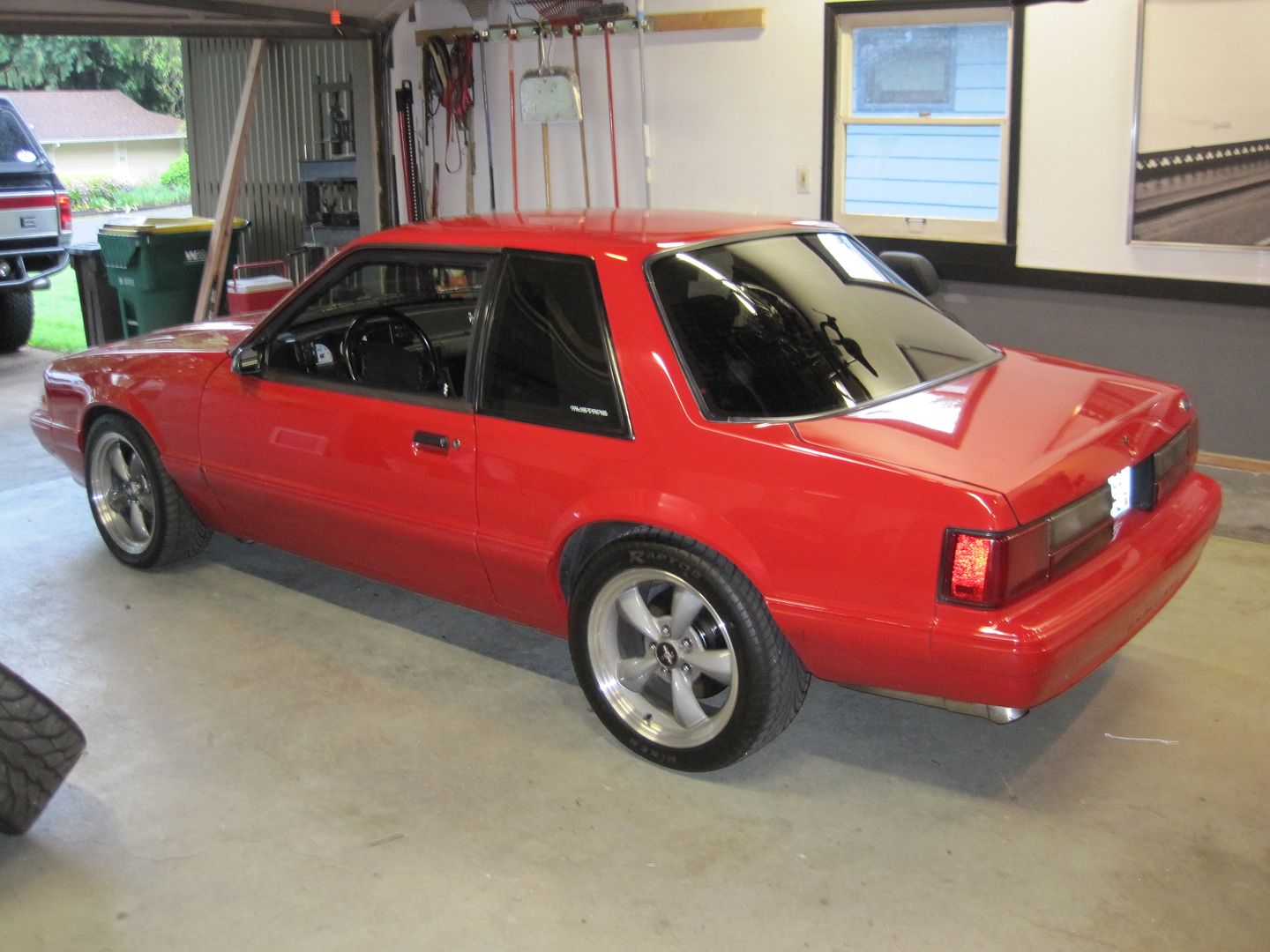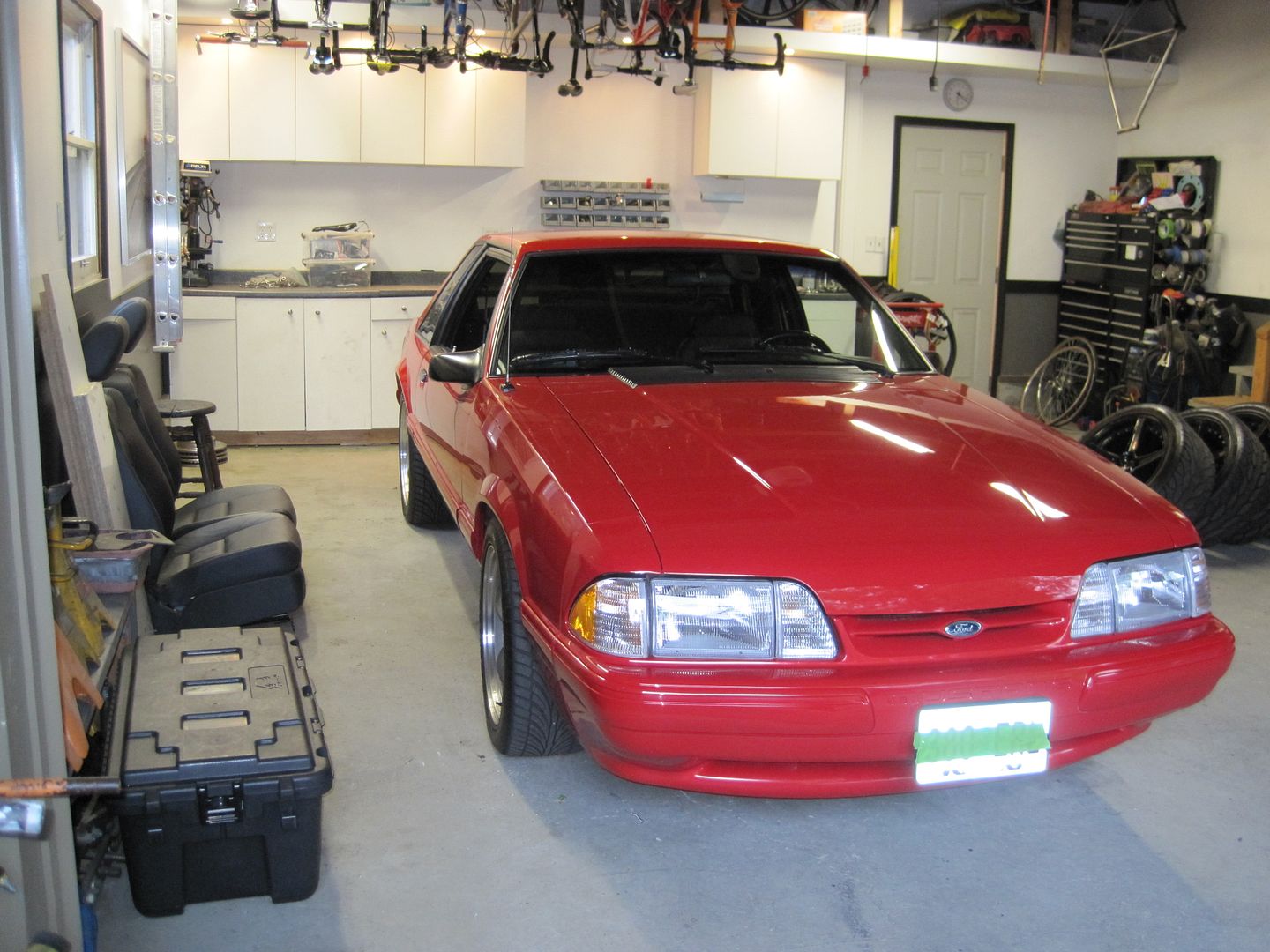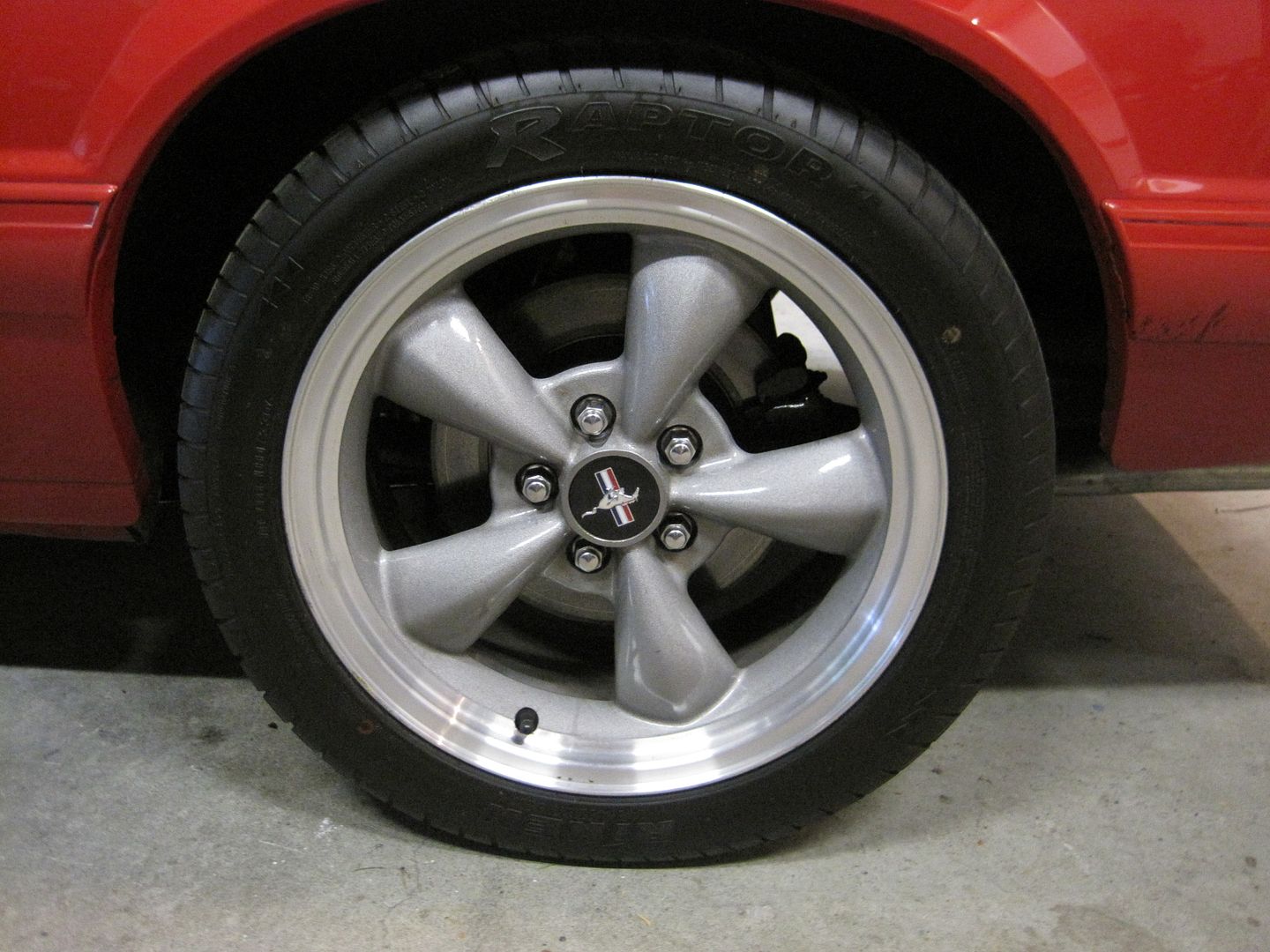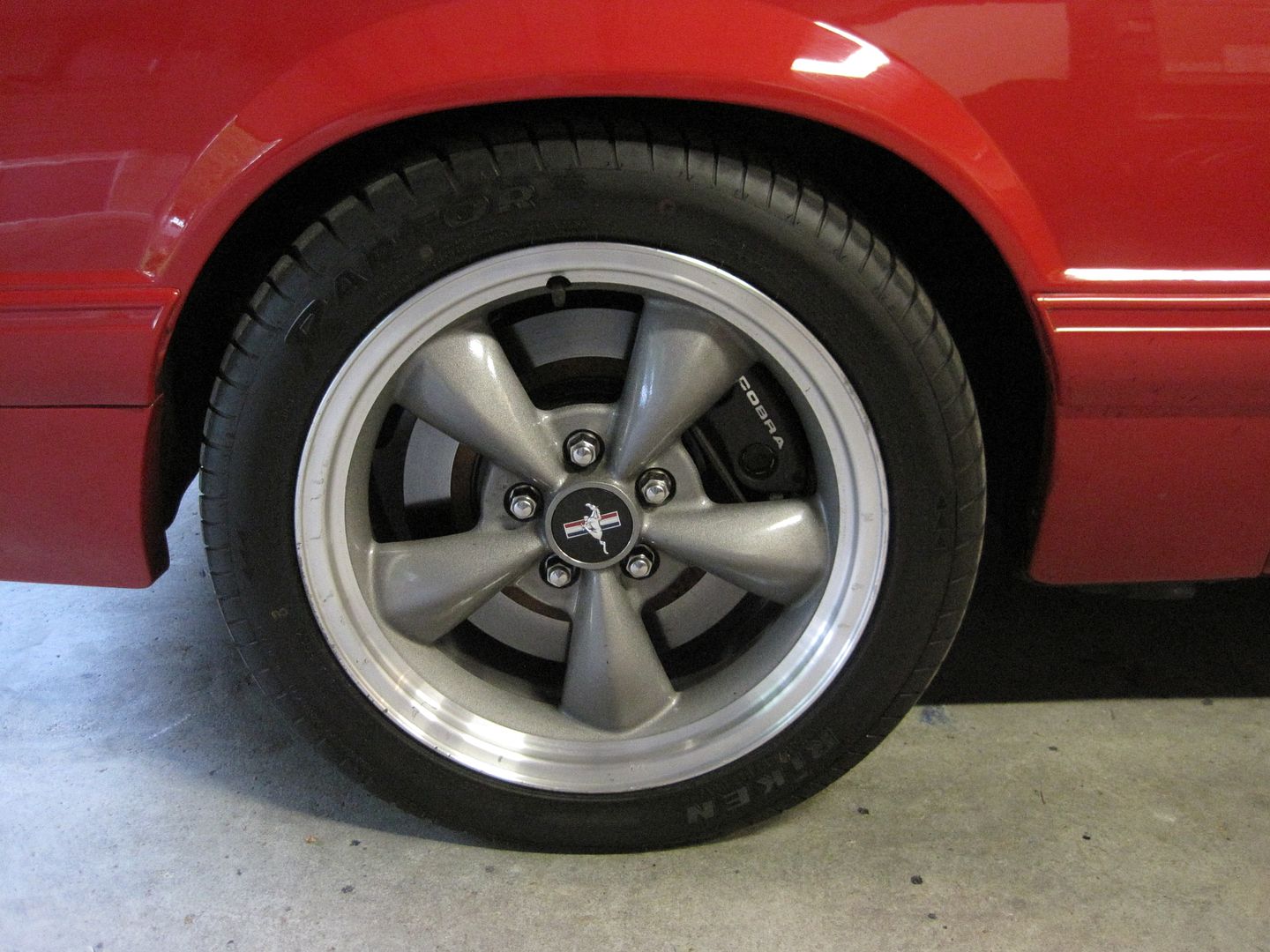 Asking Price is $9500 OBO