This is the first build thread I have ever done. In July I picked up a 1990 specail edition LX convertible, commonly referred to as a 7-up car. This car is for my wife as I already have a nice '93 white coupe. The car was completely rust free, had 77,000 original miles but was somewhat in pieces. The guy was actually parting it out when I got it. He had already sold the seats, rear interior panels and rear window motors. (This will be interesting a little later) The engine was torn down to the short block, and someone had painted some of the interior with bright white spray paint! YUCK! Here it is when I picked it up.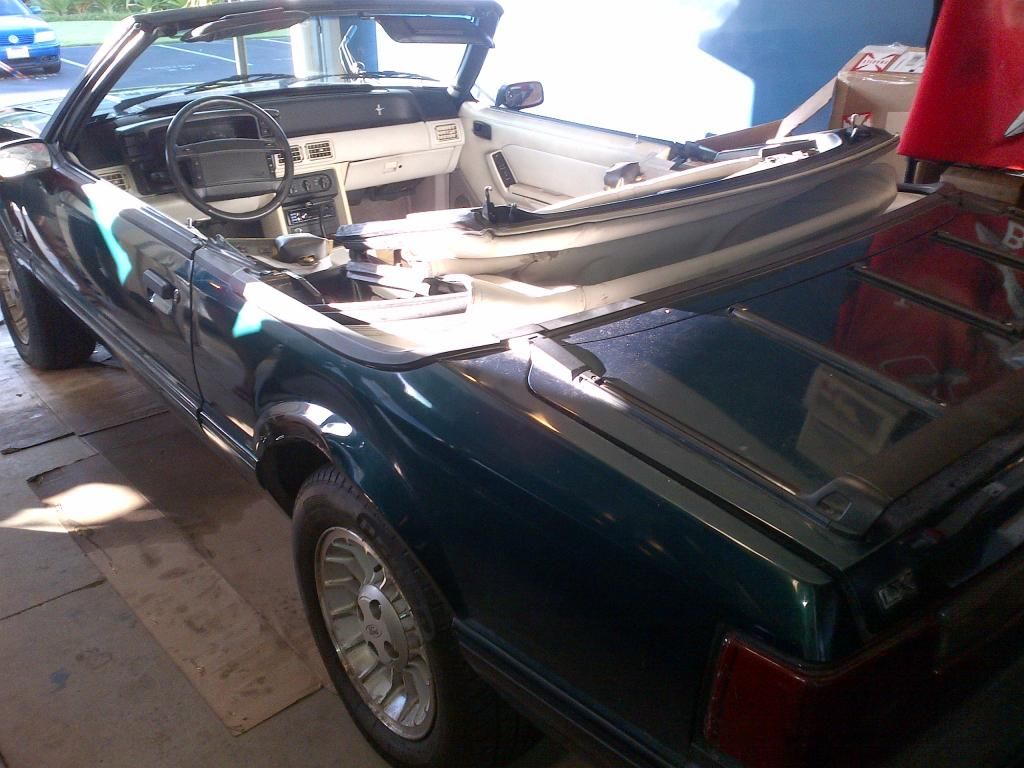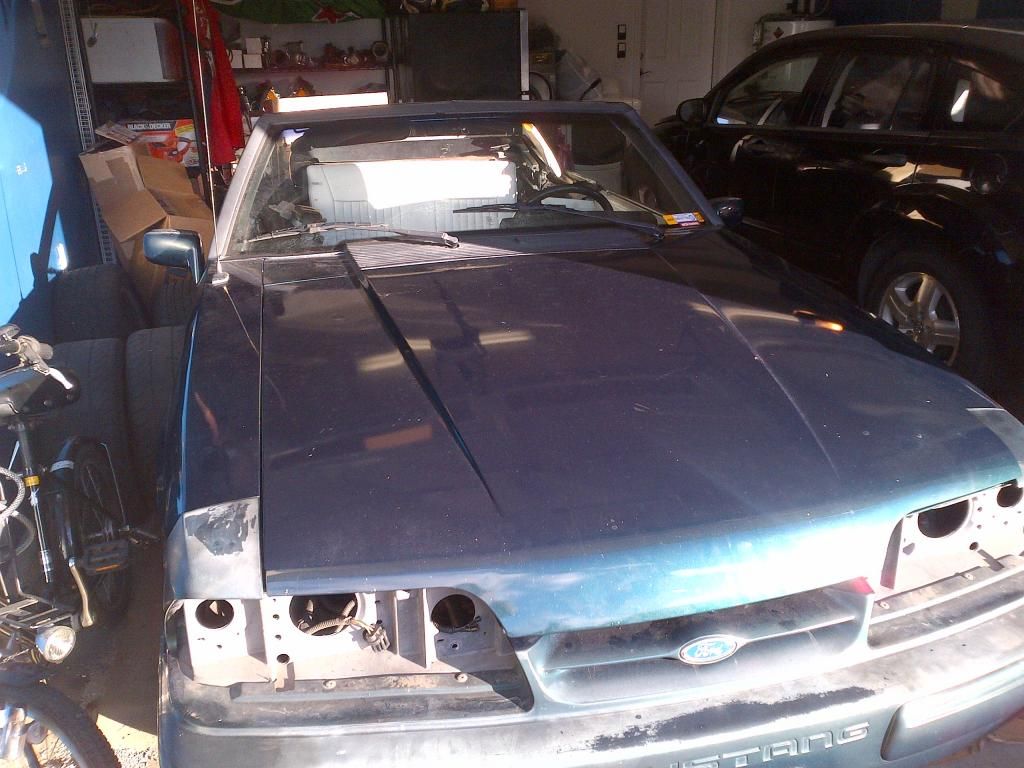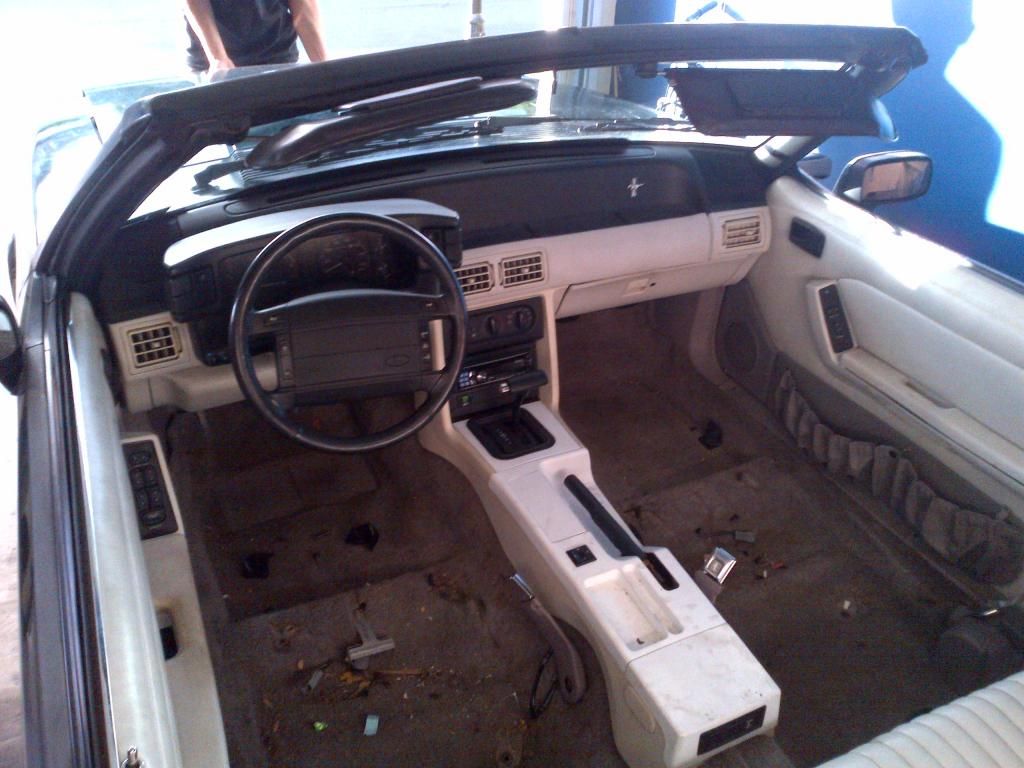 So I had it towed home and began work on it. My first two main goals were to get the interior straightened out, and to get it running. With so much free space in the engine bay since it was just a short block in there, I decided to paint the bay first before assembling the engine.
I started with this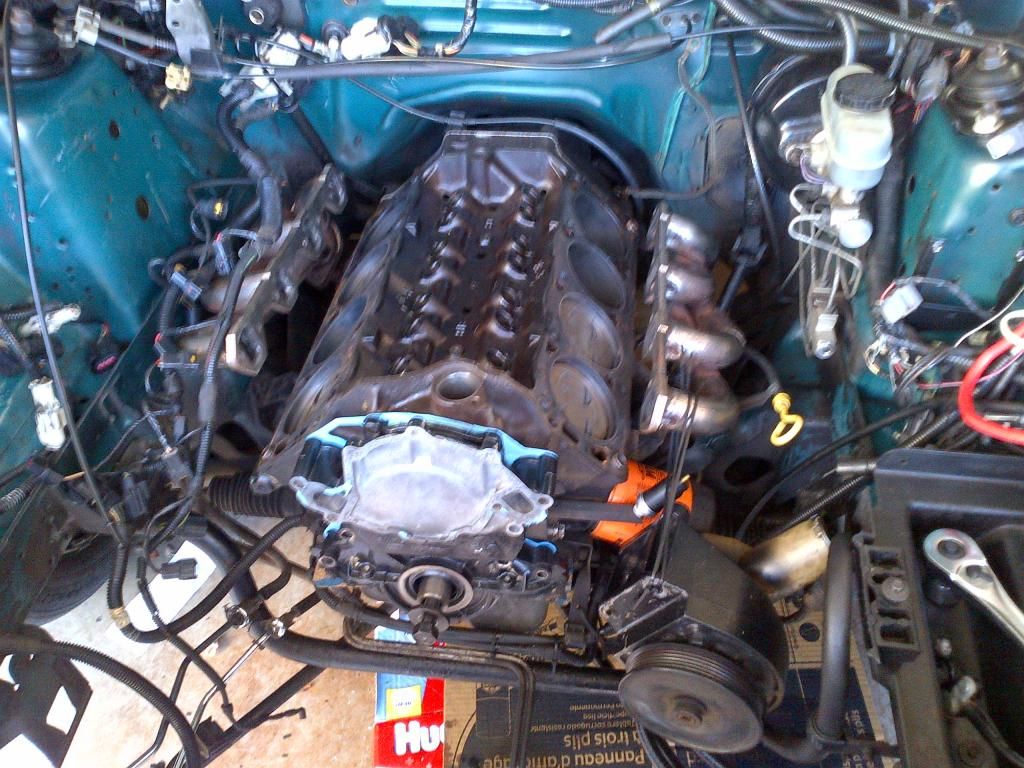 Got it ready to paint
And sprayed some paint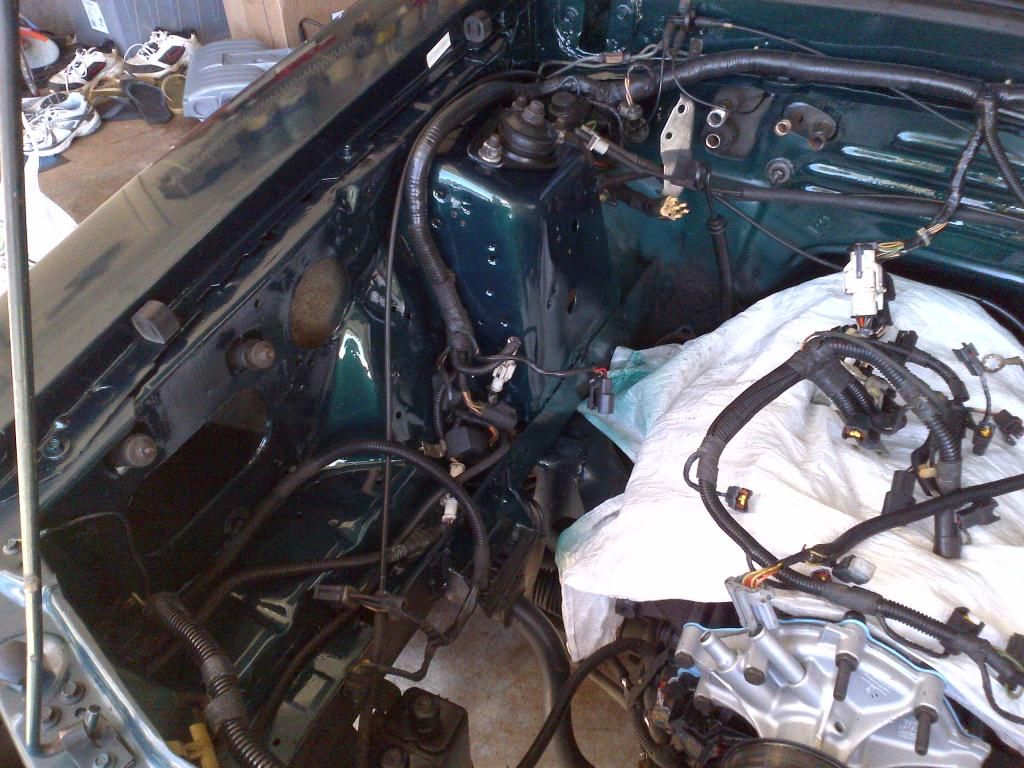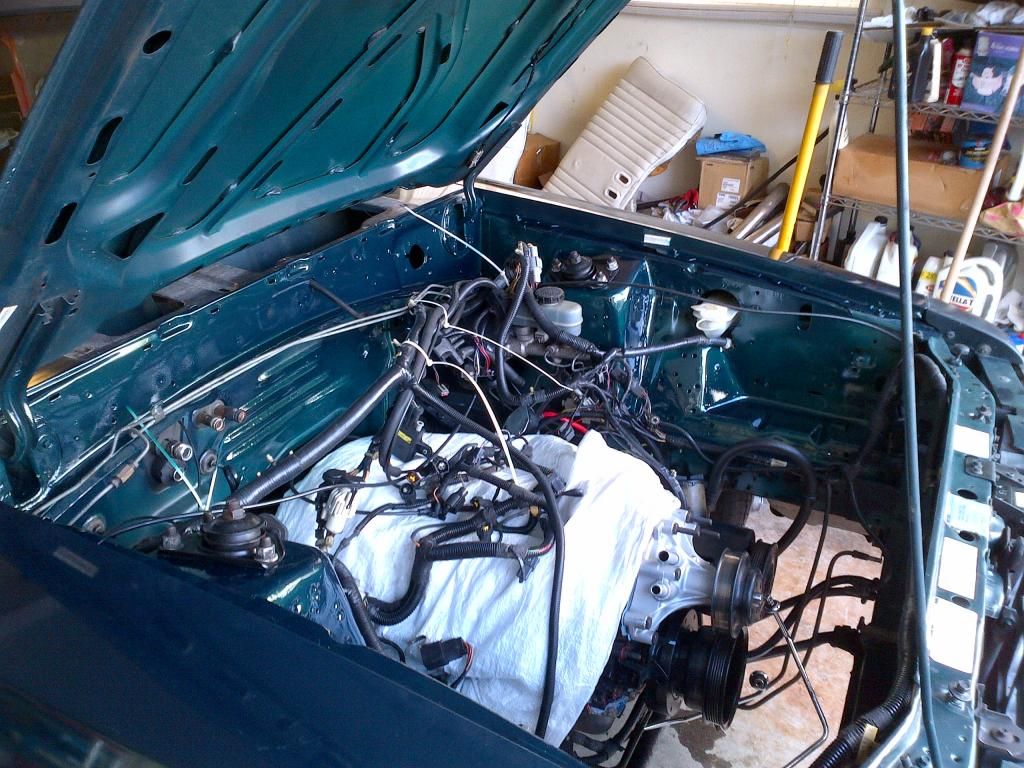 Then next I assembled the engine with the parts that came with the car, and some parts I had laying around. Nothing went onto this car without being cleaned and painted first.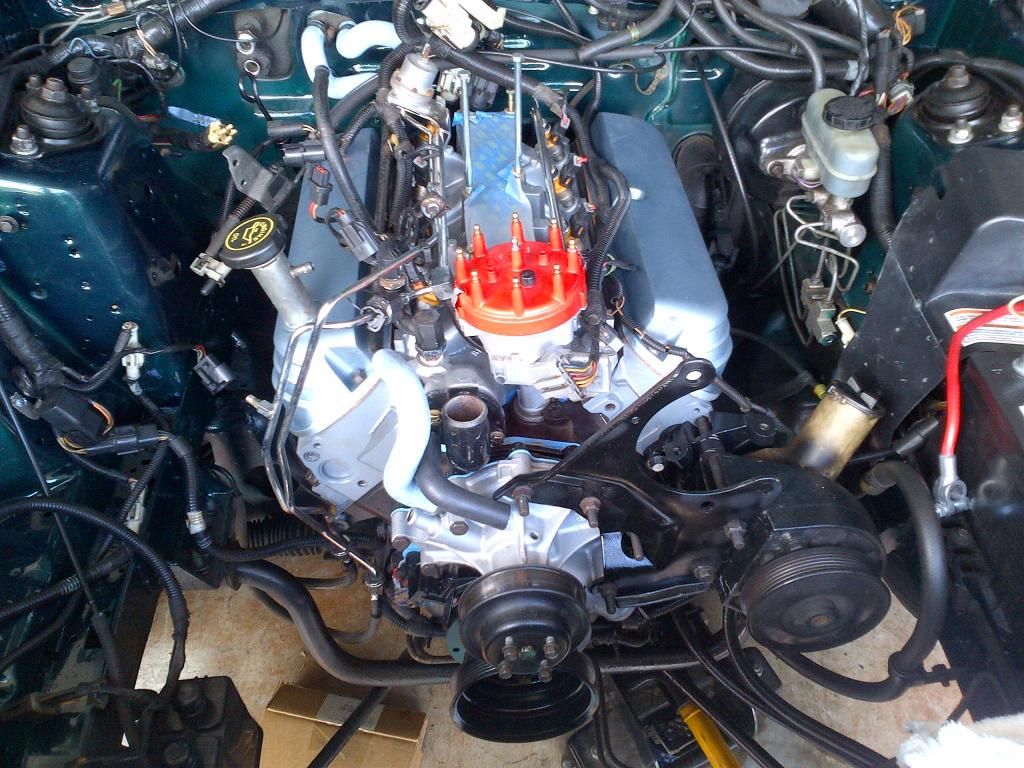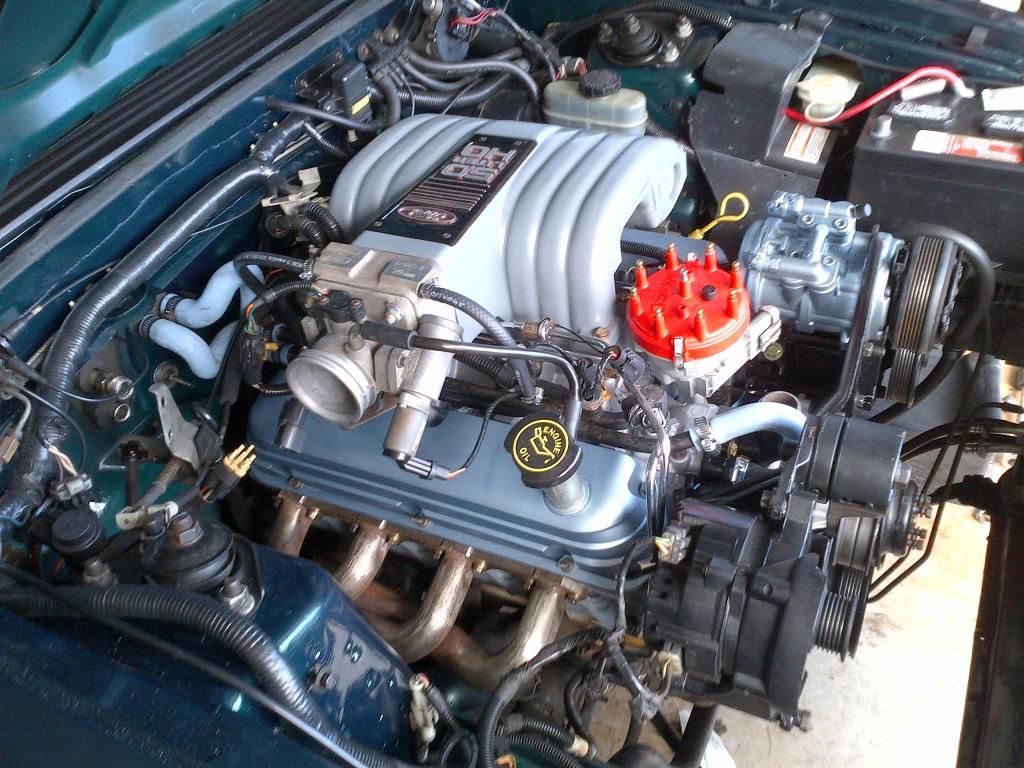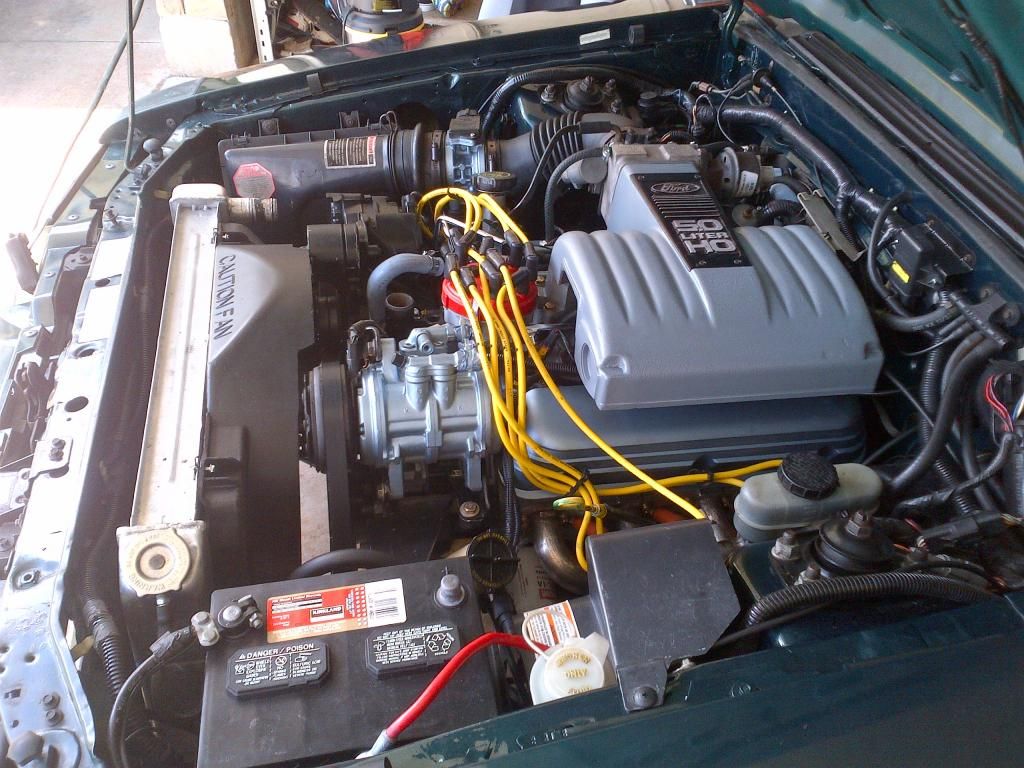 Got it fired up and it runs pretty darn good. Interior progress is next.